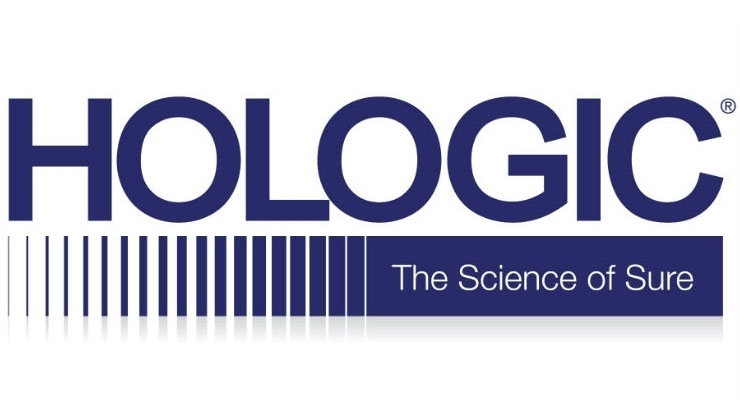 Hologic, Inc.
HOLX
Dividend Summary


There have not been any declared dividends recently.
Latest Dividends
| | | |
| --- | --- | --- |
| Status | – | – |
| Type | – | – |
| Per share | – | – |
| Declaration date | – | – |
| Ex-div date | – | – |
| Pay date | – | – |
Enter the number of Hologic, Inc. shares you hold and we'll calculate your dividend payments:
Free Email Notification
Sign up for Hologic, Inc. and we'll email you the dividend information when they declare.
Add Hologic, Inc. to receive free notifications when they declare their dividends.
Your account is set up to receive Hologic, Inc. notifications.
The table below shows the full dividend history for Hologic, Inc.
Status
Type
Decl. date
Ex-div date
Pay date
Decl. Currency
Forecast amount
Decl. amount
Accuracy
There are no Hologic, Inc. dividends.
Year
Amount
Change
2006
0.0c
—
2007
0.0c
0%
2008
0.0c
0%
2009
0.0c
0%
2010
0.0c
0%
2011
0.0c
0%
2012
0.0c
0%
2013
0.0c
0%
2014
0.0c
0%
2015
0.0c
0%
2016
0.0c
0%
2017
0.0c
0%
2018
0.0c
0%
2019
0.0c
0%
2020
0.0c
0%
2021
0.0c
0%
2022
0.0c
0%
2023
Sign Up Required
Hologic, Inc. Optimized Dividend Chart
The chart below shows the optimized dividends for this security over a rolling 12-month period.
Dividend Yield Today

0.0%

Optimized Yield

52 Week High

0.0% on 11 December 2022

52 Week Low

0.0% on 11 December 2022

Next Ex-Div-Date Countdown
About Hologic, Inc.
Hologic, Inc., incorporated on January 18, 1990, is a developer, manufacturer and supplier of diagnostics products, medical imaging systems and surgical products with an emphasis on women's health. The Company operates through four segments: Diagnostics, Breast Health, GYN Surgical and Skeletal Health. The Company sells and services its products through a combination of direct sales and service personnel and a network of independent distributors and sales representatives.
Diagnostics Products
The Company's diagnostics products include Aptima family of assays, ThinPrep system, the Rapid Fetal Fibronectin Test and Procleix blood screening assays. The Aptima family of assays is used to detect the infectious microorganisms that cause the common sexually transmitted diseases (STDs), chlamydia and gonorrhea, certain high-risk strains of human papillomavirus (HPV) and Trichomonas vaginalis, the parasite that causes trichomoniasis. The Company offers viral load assays for the quantitation of Hepatitis B Virus (HBV), Hepatitis C Virus (HCV) and Human Immunodeficiency Virus-1 (HIV-1) for use on Panther instrument system. The three viral load assays are marketed in Europe. Aptima products integrate technologies, including target capture technology, Transcription Mediated Amplification (TMA), hybridization protection assay (HPA) and dual kinetic assay (DKA) technologies to produce refined amplification assays.
The Company develops and manufactures the Procleix family of assays, which are marketed and sold around the world by Grifols, blood screening collaborator, under Grifols' trademarks. The Procleix family of assays includes the Ultrio and Ultrio Plus assays, which detect HIV-1, HCV, and HBV in donated blood, plasma, organs and tissues; the Ultrio Elite assay, which simultaneously detects HIV-1, HIV-2, HBV and HCV in donated blood, plasma, organs and tissues; the Hepatitis E Virus (HEV) assay, which detects the HEV in donated blood, plasma, organs and tissues; the West Nile Virus (WNV) assay, which detects WNV in donated blood, plasma, organs and tissues, and the Parvo/Hepatitis A Virus (HAV) assay, which detects the Parvovirus and HAV in donated blood, plasma, organs and tissues.
The Company's instrumentation includes the Tigris system, an integrated, fully-automated testing instrument for high-volume laboratories, which is approved for use with a number of Aptima and Procleix assays; the Panther instrument system, an integrated, fully-automated testing instrument capable of serving both high-volume and low-volume laboratories, and semi-automated direct tube sampling (DTS) instruments, which are used to run a number of infectious disease assays. The Company also utilizes Tomcat instrument, a fully-automated general purpose instrument designed for pre-analytical sample processing by eliminating the inefficient and error-prone activities associated with manually transferring samples from one tube to another. The Company also uses Invader chemistry platform, a deoxyribonucleic acid (DNA) probe-based system for highly sensitive detection of specific nucleic acid sequences and ThinPrep System for cervical cancer screening.
Breast Health Products
The Breast Health products include a portfolio of breast imaging and related products and accessories, including digital mammography systems, computer-aided detection (CAD), for mammography and minimally invasive breast biopsy devices, breast biopsy site markers and breast biopsy guidance systems. The breast imaging platform, Dimensions, utilizes a technology called tomosynthesis to produce three dimensional (3D) images that show multiple contiguous slice images of the breast, which are referred to as the Genius 3D Mammography exam, as well as conventional Two Dimensional (2D) full field digital mammography images.
The Company offers minimally invasive products for breast biopsy and biopsy site marking. Its breast biopsy portfolio includes two types of tethered vacuum-assisted breast biopsy products, the Automated Tissue Excision Collection (ATEC) and Eviva devices. The ATEC device can be used under all standard imaging guidance modalities (stereotactic x-ray, ultrasound, magnetic resonance imaging (MRI) and molecular breast imaging) whereas its Eviva device is used under stereotactic x-ray guidance. It also offers the Celero device, a non-tethered (no separate console), vacuum-assisted, spring-loaded, disposable core biopsy device, which is used under ultrasound-guidance.
GYN Surgical Products
The GYN Surgical products include NovaSure Endometrial Ablation System and MyoSure Hysteroscopic Tissue Removal System. The NovaSure system involves a minimally invasive procedure that allows physicians to treat women suffering from abnormal uterine bleeding. The system consists of a disposable device and a controller that delivers radio frequency (RF), energy to ablate the endometrial lining of the uterus in order to eliminate or reduce the patient's bleeding. The NovaSure disposable device is a hand-held, single-use device that incorporates a flexible gold-plated mesh electrode used to deliver the RF energy during the NovaSure procedure. The MyoSure system is designed to provide hysteroscopic removal of fibroids located just below the lining of the uterus, as well as uterine polyps and other pathology within the uterus.
Skeletal Health Products
The Skeletal Health segment offers Discovery and Horizon X-ray bone densitometers and mini C-arm imaging systems. The discovery x-ray bone densitometers incorporate dual-energy x-ray technology to assess bone density of the fracture sites, the spine and hip. The mini C-arm systems are used by orthopedic surgeons to assist in performing minimally invasive surgical procedures on a patient's extremities, such as the hand, wrist, knee, foot and ankle.
The Company competes with Becton, Dickinson and Company, Roche Diagnostics Corporation, Qiagen, Medix Biochemical, General Electric Company, Siemens, Koninklijke Philips N.V., Planmed Oy, Carestream Health, Inc., Fujifilm Holdings Corporation, I.M.S., Toshiba Corporation, Danaher Corporation, Sanarus Technologies, LLC, Intact Medical Corporation, Boston Scientific Corporation, The Cooper Companies, Inc., Minerva Surgical, Inc., Medtronic and F. Hoffmann-La Roche Ltd.
Sector

Pharmaceuticals & Biotechnology

Country

United States

Share Price

$68.37 (yesterday's closing price)

Shares in Issue

240 million

Market Cap

$16.4bn

CADI

0

Market Indices