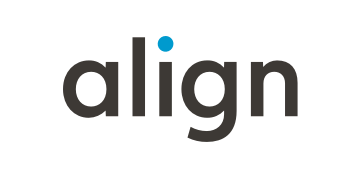 Align Technology, Inc.
ALGN
Dividend Summary


There have not been any declared dividends recently.
Latest Dividends
| | | |
| --- | --- | --- |
| Status | – | – |
| Type | – | – |
| Per share | – | – |
| Declaration date | – | – |
| Ex-div date | – | – |
| Pay date | – | – |
Enter the number of Align Technology, Inc. shares you hold and we'll calculate your dividend payments:
Free Email Notification
Sign up for Align Technology, Inc. and we'll email you the dividend information when they declare.
Add Align Technology, Inc. to receive free notifications when they declare their dividends.
Your account is set up to receive Align Technology, Inc. notifications.
The table below shows the full dividend history for Align Technology, Inc.
Status
Type
Decl. date
Ex-div date
Pay date
Decl. Currency
Forecast amount
Decl. amount
Accuracy
There are no Align Technology, Inc. dividends.
Year
Amount
Change
2006
0.0c
—
2007
0.0c
0%
2008
0.0c
0%
2009
0.0c
0%
2010
0.0c
0%
2011
0.0c
0%
2012
0.0c
0%
2013
0.0c
0%
2014
0.0c
0%
2015
0.0c
0%
2016
0.0c
0%
2017
0.0c
0%
2018
0.0c
0%
2019
0.0c
0%
2020
0.0c
0%
2021
0.0c
0%
2022
0.0c
0%
2023
Sign Up Required
Align Technology, Inc. Optimized Dividend Chart
The chart below shows the optimized dividends for this security over a rolling 12-month period.
Dividend Yield Today

0.0%

Optimized Yield

52 Week High

0.0% on 04 October 2022

52 Week Low

0.0% on 04 October 2022

Next Ex-Div-Date Countdown
About Align Technology, Inc.
Align Technology, Inc., incorporated on April 3, 1997, designs, manufactures and markets a system of clear aligner therapy, intra-oral scanners and computer-aided design/computer-aided manufacturing (CAD/CAM) digital services used in dentistry, orthodontics and dental records storage. The Company operates through two segments: Clear Aligner segment and Scanner and Services (Scanner) segment. The Clear Aligner segment consists of its Invisalign System, which includes Invisalign Full, Teen and Assist (Comprehensive Products), Express/Lite (Non-Comprehensive Products) and Vivera Retainers, along with its training and ancillary products for treating malocclusion (Non-Case). The Scanner segment consists of intra-oral scanning systems and other services available with the intra-oral scanners that provide digital alternatives to the traditional cast models. The Scanner segment includes its iTero scanner and OrthoCAD services. iTero scanner is used by dental professionals, and labs and services for restorative and orthodontic digital procedures, as well as Invisalign digital impression submission.
Clear Aligner Segment
The Invisalign System is a method for treating malocclusion based on a series of doctor-prescribed, custom manufactured, clear plastic removable orthodontic aligners. The Invisalign System offers a range of treatment options, specialized services and software for treatment visualization. The Company's comprehensive products include Invisalign Full, Invisalign Teen and Invisalign Assist. Invisalign Full is used for a range of malocclusion. Invisalign Full treatment consists of a range of aligners necessary to achieve the doctor's treatment goals. Invisalign Teen includes all features of Invisalign Full treatment, and additional features that address the orthodontic needs of teenage patients. Invisalign Assist is used for anterior alignment and aesthetically-oriented cases. The Invisalign Assist treatment offers added support to its dental practitioners throughout the treatment process.
The Company's non-comprehensive products include Invisalign Express (10 and 5) and Invisalign Lite/i7, Invisalign Go and SmileDirectClub Aligners. Invisalign Express treatments, Invisalign Lite treatment and Invisalign i7 treatment are solutions for less complex orthodontic cases, non-comprehensive treatment relapse cases, or straightening prior to restorative or cosmetic treatments, such as veneers. Invisalign Go is a streamlined solution designed for general practitioner (GP) dentists to identify and treat patients with mild malocclusion. The Company is engaged in manufacturing non-Invisalign clear aligners for SmileDirectClub, LLC's (SDC's) doctor-led, at-home program for simple teeth straightening.
The Company's non-case product include retention products, Invisalign training fees, and sales of ancillary products, such as cleaning material and adjusting tools used by dental professionals during the course of treatment. The Company offers two products for post treatment retention. The first is a single set of custom clear aligner retainers. The second is offered as a set of four custom clear aligners called Vivera Retainers made with material strong enough to maintain tooth position and correct minor relapse if necessary.
Scanner and Services Segment
The Company's iTero scanner is available as a single hardware platform with software options for restorative or orthodontic procedures. The iTero scanner is interoperable with its Invisalign treatment such that a full arch digital scan can be submitted for the Invisalign case submission process treatment. The Company offers restorative software for iTero, which is designed for GPs, prosthodontists, periodontists and oral surgeons, and includes features for restorative procedures, such as veneers, inlays, onlays, crowns, bridges and implants. The iTero restorative software provides the ability to scan quadrants and full arches, and allows powder-free capture of digital impressions for single-unit cases, as well as restorative and implant treatment plans. The iTero software also contains Invisalign interoperability to support clear aligner orthodontic treatment. The Company offers orthodontic software for iTero, which is designed for orthodontists for digital records storage, orthodontic diagnosis, Invisalign digital impression submission and for the fabrication of printed models and retainers. The iTero orthodontic software digitally captures the contours of the dentition and the gingival structures, providing a powder-free digital orthodontic scan.
The Company's CAD/CAM services include iTero Models and Dies, OrthoCAD iCast and OrthoCAD iRecord. OrthoCAD iCast's digital model contains an American Board of Orthodontics (ABO) base and is available from an iTero scan or from a traditional alginate impression. OrthoCAD iRecord scans provide a digital alternative to traditional stone cast models which allows for storage and digital record retrieval. Its chair side applications include the Invisalign Outcome Simulator. Invisalign Outcome Simulator application allows doctors to help patients visualize how their teeth may look at the end of Invisalign treatment.
The Company competes with Danaher Corporation, 3M Company, Sirona Dental Systems, Inc. and Dentsply International, Inc.
Sector

Pharmaceuticals & Biotechnology

Country

United States

Share Price

$290.61 (yesterday's closing price)

Shares in Issue

77 million

Market Cap

$22.2bn

CADI

0

Market Indices