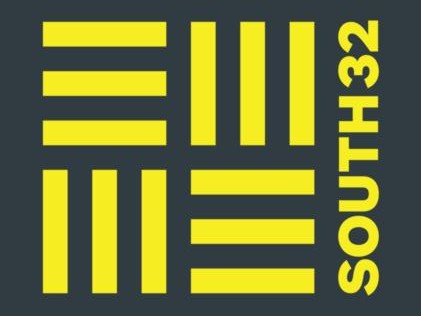 South32 limited

(

S32

)

South32 is a resources company built around a single idea: that in a rapidly-changing world, we have an opportunity to make a difference, from the ground up.

The roots of South32 are in the Southern Hemisphere, with a head office in Perth, regional hubs in Perth and Johannesburg, and marketing office in Singapore. Our shares trade on the ASX, JSE and LSE under the listing code of S32, and our operations span the globe, with assets in Australia, Southern Africa and South America.

We are a globally diversified metals and mining company with a portfolio of high quality, well maintained, cash generative assets producing bauxite, alumina, aluminium, thermal and metallurgical coal, manganese, nickel, silver, lead and zinc.

We are the world's largest producer of manganese ore, and own the world's largest silver mine. We run exceptionally high-quality alumina refinery and two modern, cost-competitive aluminium smelters. And we run one of the world's leading ferronickel operations.

We believe that the creation of value can make a real difference to the communities in which we operate, and we are committed to realising the potential of resources; human and mineral. By meeting the needs of our employees, our host communities, and the governments who represent them, we enhance our licence to operate.

South32 is a new kind of resources company, one that believes people working together can create a brighter future for all.
Fundamentals
🇬🇧

United Kingdom

£1.90 yesterday's close
2111m

£4.0bn

2.0
0

none
Optimized Dividends
52 Week High

7.57%

21 August 2018

52 Week Low

3.65%

04 October 2018

Next Ex-Div-Date Countdown
Annual Dividends
Year
Amount
Change
2006
0.0p
2007
0.0p
0%
2008
0.0p
0%
2009
0.0p
0%
2010
0.0p
0%
2011
0.0p
0%
2012
0.0p
0%
2013
0.0p
0%
2014
0.0p
0%
2015
0.0p
0%
2016
0.7705p
100%
2017
7.8888p
923.9%
2018
7.7614p
(1.6%)
2019
Login required
2020
Login required
2021
Login required
Dividends
Ex-Div Date
Pay Date
Year
Type
Frequency
Status
Amount
15 Sep 2016
06 Oct 2016
2016
Final
Annually
Paid
0.771p

(0.771c)

09 Mar 2017
06 Apr 2017
2017
Interim
Semiannually
Paid
2.889p

(3.6c)

14 Sep 2017
12 Oct 2017
2017
Final
Semiannually
Paid
5p

(6.4c)

08 Mar 2018
05 Apr 2018
2018
Interim
Semiannually
Paid
3.068p

(4.3c)

08 Mar 2018
05 Apr 2018
2018
Special
Irregularly
Paid
2.14p

(3c)

13 Sep 2018
11 Oct 2018
2018
Final
Semiannually
Paid
4.694p

(6.2c)

07 Mar 2019
04 Apr 2019
2019
Interim
Semiannually
Paid
3.904p

(5.1c)

07 Mar 2019
04 Apr 2019
2019
Special
Irregularly
Paid
1.301p

(1.7c)

Login
Login
2019
Final
Semiannually
Forecast
Login
Login
Login
2020
Interim
Semiannually
Forecast
Login
Login
Login
2020
Final
Semiannually
Forecast
Login
Login
Login
2021
Interim
Semiannually
Forecast
Login
Login
Login
2021
Final
Semiannually
Forecast
Login
South32 limited optimized dividend - 12 month history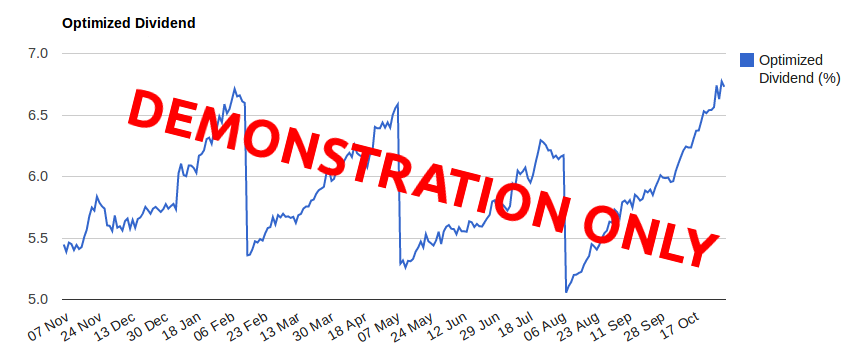 South32 limited share price - 12 month history
You're currently viewing outdated and/or artificial data.
Try the real thing now:
You're in Demo Mode
You currently don't have access this feature, however you can preview the functionality.
This is a fully-functional demo intended to showcase the usefulness of this product using old data.
By proceeding you acknowledge that shown here is old data for demonstration purposes only.
Get the real data
To immediately activate your free account and see the live data you can log in with Facebook or LinkedIn: