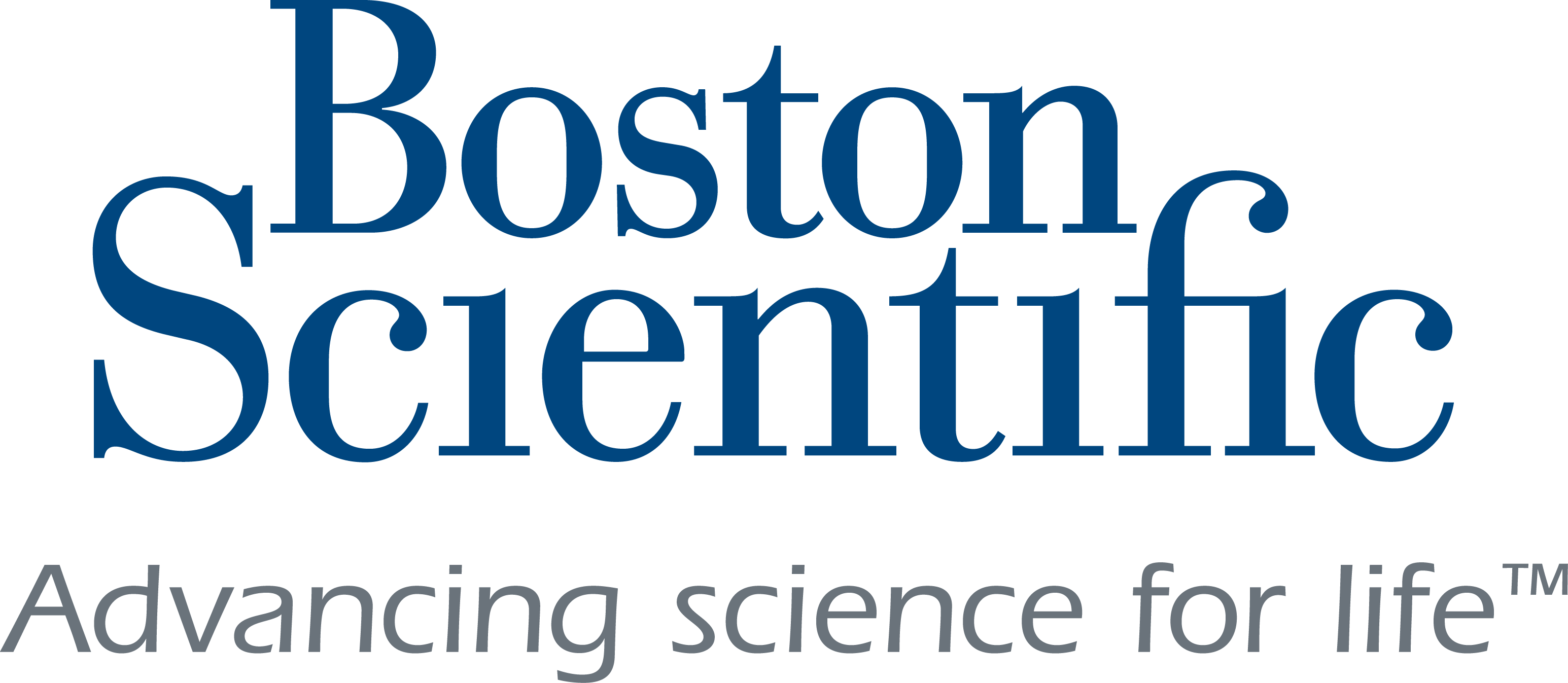 Boston Scientific Corp.
BSX
Dividend Summary


There have not been any declared dividends recently.
Latest Dividends
| | | |
| --- | --- | --- |
| Status | – | – |
| Type | – | – |
| Per share | – | – |
| Declaration date | – | – |
| Ex-div date | – | – |
| Pay date | – | – |
Enter the number of Boston Scientific Corp. shares you hold and we'll calculate your dividend payments:
Free Email Notification
Sign up for Boston Scientific Corp. and we'll email you the dividend information when they declare.
Add Boston Scientific Corp. to receive free notifications when they declare their dividends.
Your account is set up to receive Boston Scientific Corp. notifications.
The table below shows the full dividend history for Boston Scientific Corp.
Status
Type
Decl. date
Ex-div date
Pay date
Decl. Currency
Forecast amount
Decl. amount
Accuracy
There are no Boston Scientific Corp. dividends.
Year
Amount
Change
2006
0.0c
—
2007
0.0c
0%
2008
0.0c
0%
2009
0.0c
0%
2010
0.0c
0%
2011
0.0c
0%
2012
0.0c
0%
2013
0.0c
0%
2014
0.0c
0%
2015
0.0c
0%
2016
0.0c
0%
2017
0.0c
0%
2018
0.0c
0%
2019
0.0c
0%
2020
0.0c
0%
2021
0.0c
0%
2022
0.0c
0%
2023
Sign Up Required
Boston Scientific Corp. Optimized Dividend Chart
The chart below shows the optimized dividends for this security over a rolling 12-month period.
Dividend Yield Today

0.0%

Optimized Yield

52 Week High

0.0% on 02 June 2022

52 Week Low

0.0% on 02 June 2022

Next Ex-Div-Date Countdown
About Boston Scientific Corp.
Boston Scientific Corporation, incorporated on June 22, 1979, is a developer, manufacturer and marketer of medical devices that are used in a range of interventional medical specialties. The Company offers its products by seven businesses: interventional cardiology, cardiac rhythm management, endoscopy, peripheral interventions, urology and pelvic health, neuromodulation, and electrophysiology. It operates through three segments: Cardiovascular, Rhythm Management, and MedSurg. Its Cardiovascular segment consists of Interventional Cardiology and Peripheral Interventions businesses. Rhythm Management consists of Cardiac Rhythm Management and Electrophysiology businesses. MedSurg consists of Endoscopy, Urology and Pelvic Health, and Neuromodulation businesses. It sells ACURATE TA and ACURATE neo /TF valve systems in Europe and in other geographies outside of the United States.
Interventional Cardiology
The Company markets SYNERGY Everolimus-Eluting Platinum Chromium Coronary Stent System featuring an ultra-thin abluminal (outer) bioabsorbable polymer coating. The SYNERGY Stent consists of polymer and everolimus drug coating dissipate by three months. In addition, it markets the Promus PREMIER, Promus Element and Promus Element Plus Everolimus-Eluting Stents. It also market a range of products used to treat patients with atherosclerosis. Its product offerings include balloon catheters, rotational atherectomy systems, guide wires, guide catheters, embolic protection devices, crossing and re-entry devices for the treatment of chronically occluded coronary vessels and diagnostic catheters used in percutaneous transluminal coronary angioplasty (PTCA) procedures.
The Company markets a range of intravascular catheter-directed ultrasound imaging catheters fractional flow reserve (FFR) devices, and systems for use in coronary arteries and heart chambers as well as certain peripheral vessels. Its Intravascular Ultrasound Imaging catheter, OptiCross, is available in all the markets around the world. The iLab Ultrasound Imaging System with Polaris Software is the Company's console and is compatible with its line of imaging catheters and FFR devices, and are designed to enhance the diagnosis and treatment of blocked vessels and heart disorders. The iLab System is designed to diagnosis and treat blocked vessels and heart disorders. The Company's Lotus Valve System is a repositionable and retrievable device used for transcatheter aortic valve replacement (TAVR) to treat patients with severe aortic stenosis. The Lotus Valve System employs a unique Adaptive Seal feature designed to minimize the incidence of paravalvular regurgitation, a predictor of mortality. The Company's subsidiary, Atritech, Inc., has developed Watchman Left Atrial Appendage Closure (LAAC) Device, designed to close the left atrial appendage in patients with atrial fibrillation (AF) at risk for ischemic stroke.
Peripheral Interventions
The Company has various products designed to treat patients with peripheral disease (disease which appears in blood vessels other than in the heart and in the biliary tree), including a line of medical devices used in percutaneous transluminal angioplasty (PTA) and peripheral vascular stenting. Its peripheral product offerings include stents, balloon catheters, wires, peripheral embolization devices and vena cava filters. Its peripheral angioplasty balloon technology includes its Mustang PTA balloon; Coyote balloon catheter, a low profile balloon dilatation catheter designed for a range of peripheral angioplasty procedures, and Charger PTA Balloon Catheter, an approximately 0.035 inches percutaneous transluminal angioplasty balloon catheter designed for post-stent dilatation, as well as conventional balloon angioplasty to open blocked peripheral arteries. Its peripheral stent technology includes EPIC self-expanding nitinol stent system, Carotid WALLSTENT stent system and Innova self-expanding stent system. In addition, the Company also markets approximately 0.035 inches Rubicon Support Catheter and its Direxion torqueable microcatheter in both the United States and Europe. The Company is conducting studies to evaluate the performance of Eluvia Drug-Eluting Vascular Stent System and RANGER Drug-Coated Balloon.
The Company has launched AngioJet ZelanteDVT Thrombectomy Catheter to treat deep vein thrombosis (DVT) in large-diameter upper and lower limb peripheral veins, in the United States and Europe. The Company also sells products designed to treat patients with non-vascular disease (disease that appears outside the blood system). Its non-vascular suite of products includes biliary stents, drainage catheters and micro-puncture sets designed to treat, diagnose and ease various forms of benign and malignant tumors. It markets its Direxion Torqueable Microcatheter in both the United States and Europe. The Company markets its line of Interventional Oncology product solutions, including Renegade HI-FLO Fathom microcatheter and guidewire system, and Interlock-35 Fibered IDC and 18 Fibered Occlusion System for peripheral embolization. Its subsidiary, CeloNova Biosciences is an interventional radiology business, which includes drug-eluting microspheres designed to be loaded with chemotherapy drugs for delivery to cancerous tumors, and spherical embolic products used to treat uterine fibroids and other conditions.
Cardiac Rhythm Management
The Company develops, manufactures and markets a range of implantable devices that monitor the heart and deliver electricity to treat cardiac abnormalities, including Implantable cardioverter defibrillator (ICD) systems that is used to detect and treat abnormally fast heart rhythms (tachycardia) that could result in sudden cardiac death, including the subcutaneous implantable cardiac defibrillator-the S-ICD System, and implantable cardiac resynchronization therapy defibrillator (CRT-D) systems used to treat heart failure, and Implantable pacemaker systems used to manage slow or irregular heart rhythms (bradycardia), including implantable cardiac resynchronization therapy pacemaker (CRT-P) systems used to treat heart failure. In addition, the Company's implantable device systems include remote LATITUDE Patient Management System, which enables physicians to monitor device performance remotely, allowing for more frequent monitoring in order to guide treatment decisions.
The Company also markets several lines of ICD's, including DYNAGEN EL, DYNAGEN MINI, INOGEN EL and INOGEN MINI. MINI is the smallest, thinnest ICD and EL (extended longevity) is the longest lasting ICD due its EnduraLife battery technology. In addition, it offers EMBLEM MRI S-ICD System, which affords physicians the ability to treat patients at risk for sudden cardiac arrest without touching the heart or invading the vasculature. It also offers several lines of CRT-D systems, including its X4 line of quadripolar systems, a suite of ACUITY X4 Quadripolar LV Leads, and the ACUITY PRO Lead Delivery System. It also markets ACCOLADE family of pacemaker systems in various markets around the world. The Company's cardiac resynchronization therapy pacemaker product offerings include VISIONIST and VALITUDE X4 Quadripolar CRT-P Devices, which are built on the same platform as its high voltage cardiac resynchronization therapy defibrillator, are enabled for remote patient monitoring, and include features that promote ease of use for physician implantation.
Electrophysiology
The Electrophysiology business of the Company is engaged in the development of less-invasive medical technologies used in the diagnosis and treatment of rate and rhythm disorders of the heart. Its product offerings are steerable radio frequency (RF) ablation catheters, intracardiac ultrasound catheters, diagnostic catheters, delivery sheaths and other accessories. Its products include the Blazer line of temperature ablation catheters designed to deliver performance and responsiveness. Its cooled ablation portfolio includes Blazer Open-Irrigated and IntellaNav Open-Irrigated Ablation Catheters with a Total Tip Cooling Design and a closed-loop irrigated catheter, the Chilli II Cooled Ablation Catheter. In addition to these open-irrigated catheters, it includes IntellaTip MiFi XP and IntellaNav MiFi XP Catheters, which utilize MicroFidelity (MiFi) sensor technology in the catheter tip. All the IntellaNav Catheters are designed to allow magnetic tracking when used with its Rhythmia Mapping System. Its diagnostic catheter portfolio includes Blazer Dx-20, Dynamic Tip and Viking catheters. The Company's capital equipment product offerings include LabSystem Pro Recording System, the Rhythmia Mapping System, Maestro radio frequency (RF) generators and the MetriQ pump.
Endoscopy
The Endoscopy division develops and manufactures devices to treat a variety of medical conditions including diseases of the digestive and pulmonary systems. Common gastrointestinal (GI) disease states include esophageal disorders, GI strictures and bleeding, biliary disease and conditions, as well as esophageal, biliary, pancreatic and colon cancer. Its product offerings include Spyglass DS System,; AXIOS Stent and Electrocautery-Enhanced Delivery System; WallFlex Biliary RX Fully Covered Stents System RMV; Resolution 360 Clip, and Acquire Endoscopic Ultrasound Fine Needle Biopsy (FNB) Device. SpyGlass DS System enables cholangioscopy in the diagnosis and treatment of pancreatico-biliary diseases. The AXIOS Stent and Electrocautery-Enhanced Delivery System for endoscopic ultrasound-guided transmural drainage of pancreatic pseudo cysts, which provides a less invasive alternative to surgical pseudo cyst draining procedures and procedural time savings when compared to a non-electrocautery enhanced system. The Company's subsidiary, Xlumena, Inc. (Xlumena) is a medical device company that developed invasive devices for Endoscopic Ultrasound (EUS) guided transluminal drainage of targeted areas within the GI tract.
The WallFlex Biliary RX Fully Covered Stents System RMV is a biliary metal stent for an indication to treat benign biliary strictures due to chronic pancreatitis. This stent can be safely placed and removed for up to 12 months, providing additional treatment options for physicians managing their patients with this condition. The Resolution 360 Clip is a hemostatic clipping technology designed to stop and help prevent bleeding during endoscopic procedures. The device is constructed using a multi-wire braided catheter designed to enable healthcare professionals to rotate the device in small, controlled movements in both clockwise and counterclockwise directions. This design enables the clip to be maneuvered to the target area and is placed at the site of a GI bleed or potential GI bleed. The Acquire Endoscopic Ultrasound Fine Needle Biopsy (FNB) Device is designed to obtain larger tissue specimens. FNB devices are used during EUS procedures to collect tissue specimens for histological assessment and are useful when diagnosing diseases such as pancreatic cancer, liver cancer and stomach lesions. The Company's subsidiary EndoChoice Holdings, Inc. (EndoChoice) is an Alpharetta, Georgia based company focused on the development and commercialization of infection control products, pathology services and single-use devices for specialists treating a range of GI conditions. The Company's LumenR Tissue Retractor System is in development for use during endoscopic resection of lesions in the colon, esophagus or stomach.
Urology and Pelvic Health
The Company's Urology and Pelvic Health business develops, manufactures and sells devices to treat various urological and pelvic disorders. Within its Urology business, the Company sells a range of products designed to treat patients with urinary stone disease and benign prostatic hyperplasia (BPH). It offers a line of stone management products, including ureteral stents, wires, lithotripsy devices, stone retrieval devices, sheaths, balloons and catheters. Within its Pelvic Health business, the Company markets a range of devices for the treatment of conditions, such as stress urinary incontinence, pelvic floor reconstruction (rebuilding of the anatomy to its original state), menorrhagia (excessive menstrual bleeding) and uterine fibroids and polyps. It offers a full breadth of mid-urethral sling products, sling materials, graft materials, pelvic floor reconstruction kits and suturing devices. It markets Genesys Hydro ThermAblator (HTA) system, an ablation system designed to ablate the endometrial lining of the uterus in premenopausal women with menorrhagia. In the United States, the Company is developing the Symphion System for the removal of intrauterine fibroids and polyps.
Neuromodulation
In the Neuromodulation business, the Company markets the Precision and Precision Spectra Spinal Cord Stimulator (SCS) systems used for the management of chronic pain. The Precision Spectra System is the SCS system with 32 contacts and 32 power sources and is designed to provide pain relief to a range of patients suffering from chronic pain. The Precision Novi System offers patients and physicians the smallest 16-contact capacity primary cell (PC), also referred to as non-rechargeable, device for the treatment of chronic pain. The Company's Vercise Deep Brain Stimulation (DBS) System is approved for the treatment of Parkinson's disease, tremor and intractable primary and secondary dystonia, a neurological movement disorder characterized by involuntary muscle contractions. Its Cartesia Directional Lead uses multi-directional stimulation and is intended to minimize side effects for patients.
The Company competes with Abbott Laboratories, Medtronic plc and Cook Medical.
Sector

Pharmaceuticals & Biotechnology

Country

United States

Share Price

$51.50 (yesterday's closing price)

Shares in Issue

1,438 million

Market Cap

$74.0bn

CADI

0

Market Indices