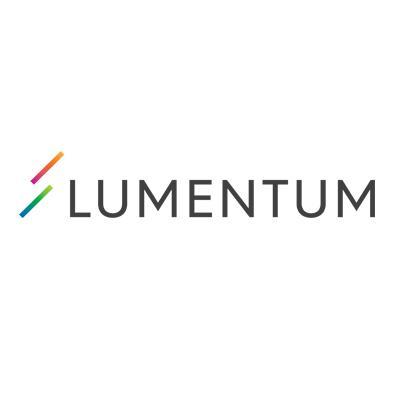 Lumentum Holdings Inc
LITE
Dividend Summary


There have not been any declared dividends recently.
Latest Dividends
| | | |
| --- | --- | --- |
| Status | – | – |
| Type | – | – |
| Per share | – | – |
| Declaration date | – | – |
| Ex-div date | – | – |
| Pay date | – | – |
Enter the number of Lumentum Holdings Inc shares you hold and we'll calculate your dividend payments:
Free Email Notification
Sign up for Lumentum Holdings Inc and we'll email you the dividend information when they declare.
Add Lumentum Holdings Inc to receive free notifications when they declare their dividends.
Your account is set up to receive Lumentum Holdings Inc notifications.
The table below shows the full dividend history for Lumentum Holdings Inc
Status
Type
Decl. date
Ex-div date
Pay date
Decl. Currency
Forecast amount
Decl. amount
Accuracy
There are no Lumentum Holdings Inc dividends.
Year
Amount
Change
2006
0.0c
—
2007
0.0c
0%
2008
0.0c
0%
2009
0.0c
0%
2010
0.0c
0%
2011
0.0c
0%
2012
0.0c
0%
2013
0.0c
0%
2014
0.0c
0%
2015
0.0c
0%
2016
0.0c
0%
2017
0.0c
0%
2018
0.0c
0%
2019
0.0c
0%
2020
0.0c
0%
2021
0.0c
0%
2022
0.0c
0%
2023
Sign Up Required
Lumentum Holdings Inc Optimized Dividend Chart
The chart below shows the optimized dividends for this security over a rolling 12-month period.
Dividend Yield Today

0.0%

Optimized Yield

52 Week High

0.0% on 09 February 2023

52 Week Low

0.0% on 09 February 2023

Next Ex-Div-Date Countdown
About Lumentum Holdings Inc
Lumentum Holdings Inc. manufactures and sells optical and photonic products in the Americas, the Asia-Pacific, Europe, the Middle East, and Africa. The company operates in two segments, Optical Communications (OpComms) and Commercial Lasers (Lasers). The OpComms segment offers components, modules, and subsystems that enable the transmission and transport of video, audio, and data over high-capacity fiber optic cables.It offers tunable transponders, transceivers, and transmitter modules; tunable lasers, receivers, and modulators; transport products, such as reconfigurable optical add/drop multiplexers, amplifiers, and optical channel monitors, as well as components, including 980nm, multi-mode, and Raman pumps; and switches, attenuators, photodetectors, gain flattening filters, isolators, wavelength-division multiplexing filters, arrayed waveguide gratings, multiplex/de-multiplexers, and integrated passive modules. This segment also provides Super Transport Blade, which integrates optical transport functions into a single-slot blade; vertical-cavity surface-emitting lasers; directly modulated and electro-absorption modulated lasers; and laser illumination sources for 3D sensing systems. It serves customers in telecommunications, data communications, and consumer and industrial markets. The Commercial Lasers segment offers diode-pumped solid-state, fiber, diode, direct-diode, and gas lasers, such as argon-ion and helium-neon lasers for use in original equipment manufacturer applications. It serves customers in markets and applications, such as sheet metal processing, general manufacturing, biotechnology, graphics and imaging, remote sensing, and precision machining. Lumentum Holdings Inc. was incorporated in 2015 and is headquartered in San Jose, California.
Sector

Technology Hardware & Equipment

Country

United States

Share Price

$42.30 (yesterday's closing price)

Shares in Issue

67 million

Market Cap

$2.8bn

CADI

0

Market Indices

none