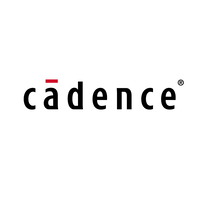 Cadence Design Systems, Inc.
CDNS
Dividend Summary


There have not been any declared dividends recently.
Latest Dividends
| | | |
| --- | --- | --- |
| Status | – | – |
| Type | – | – |
| Per share | – | – |
| Declaration date | – | – |
| Ex-div date | – | – |
| Pay date | – | – |
Enter the number of Cadence Design Systems, Inc. shares you hold and we'll calculate your dividend payments:
Free Email Notification
Sign up for Cadence Design Systems, Inc. and we'll email you the dividend information when they declare.
Add Cadence Design Systems, Inc. to receive free notifications when they declare their dividends.
Your account is set up to receive Cadence Design Systems, Inc. notifications.
The table below shows the full dividend history for Cadence Design Systems, Inc.
Status
Type
Decl. date
Ex-div date
Pay date
Decl. Currency
Forecast amount
Decl. amount
Accuracy
There are no Cadence Design Systems, Inc. dividends.
Year
Amount
Change
2006
0.0c
—
2007
0.0c
0%
2008
0.0c
0%
2009
0.0c
0%
2010
0.0c
0%
2011
0.0c
0%
2012
0.0c
0%
2013
0.0c
0%
2014
0.0c
0%
2015
0.0c
0%
2016
0.0c
0%
2017
0.0c
0%
2018
0.0c
0%
2019
0.0c
0%
2020
0.0c
0%
2021
0.0c
0%
2022
0.0c
0%
2023
Sign Up Required
Cadence Design Systems, Inc. Optimized Dividend Chart
The chart below shows the optimized dividends for this security over a rolling 12-month period.
Dividend Yield Today

0.0%

Optimized Yield

52 Week High

0.0% on 11 December 2022

52 Week Low

0.0% on 11 December 2022

Next Ex-Div-Date Countdown
About Cadence Design Systems, Inc.
Cadence Design Systems, Inc., incorporated on April 8, 1987, provides solutions that enable its customers to design electronic products. The Company's product categories include Functional Verification, Digital integrated circuits (IC) Design and Signoff, Custom IC Design and Verification, System Interconnect and Analysis, and intellectual property (IP). The Company's functional verification products are used to verify that the circuitry or the software designed will perform as intended. Its digital IC design offerings are used to create representations of a digital circuit or an IC that can be verified for correctness prior to implementation. Its custom IC design and verification offerings are used to create schematic and physical representations of circuits down to the transistor level for analog, mixed-signal, custom digital, memory and radio frequency (RF) designs. Its system interconnect and analysis offerings are used to develop printed circuit boards (PCBs) and IC packages. Its design IP offerings consist of functional blocks, which customers integrate into their ICs for the development process. Its product offerings include electronic design automation software, emulation and prototyping hardware, system interconnect and analysis.
The Company offers a range of services, including services related to methodology, education and hosted design solutions. As part of its services offerings, the Company designs ICs, develops custom IP and addresses industry design issues. It offers engineering services in the design of ICs and the implementation of design capabilities, including low power design, IC packaging and board design, functional verification, digital implementation, analog/mixed-signal design and system-level design. These ICs range from digital systems-on-chip (SoCs), and analog and RF designs to mixed-signal ICs. Its hosted design solutions enable the Company to deliver software-as-a-service (SaaS). Its education services offerings can be customized and include training programs that are conducted via the Internet or in a classroom setting. The content of these offerings ranges from IC design techniques to methodologies. It also provides maintenance for its software, emulation and prototyping hardware, and IP product offerings.
Functional Verification
Functional Verification includes emulation and prototyping hardware. Verification takes place before implementing or manufacturing the circuitry. As of December 31, 2016, its functional verification offering consists of three verification engines: JasperGold formal verification platform, Incisive functional verification platform and Palladium verification computing platform. These engines are used for bug detection, verification of block-level functionality, verification acceleration and emulation of system-level functionality, system-level power exploration, analysis and optimization, and system-level prototyping for hardware/software co-verification. Its emulation hardware offering, the Palladium Z1 enterprise emulation system, provides capacity, datacenter reliability and workgroup productivity to enable global design teams to develop hardware-software systems.
Also included in its functional verification offering are products that are used for verification planning and metric tracking, testbench automation, debugging and software-driven tests. Verification IP (VIP) and accelerated VIP, which is used in emulation, are used across the suite of functional verification engines to verify the correct interaction with dozens of design IP interface protocols, such as Double data rate (DDR), Universal Serial Bus (USB) and Peripheral Component Interconnect (PCI) Express.
Digital IC Design and Signoff
In this product category, once the logic is verified, the design representation is implemented, or converted to a format ready for silicon manufacturing. The manufacturing representation is also analyzed and verified. Its digital IC offerings include three categories: logic design, physical implementation and signoff.
The Company's logic design offering comprises logic synthesis, test and equivalence checking capabilities. Logic design is used by customers to create and verify designs in conjunction with its functional verification capabilities. This offering provides chip planning, design, verification and test technologies, and services to customers. The offering includes the Genus synthesis solution, which is a logic synthesis offering; the Stratus high-level synthesis solution, which is used for system-level synthesis; the Joules register-transfer level (RTL) power solution, which delivers power analysis while preserving near-signoff accuracy, and Modus test solution, which manages SoC test time.
The Company's Physical implementation offering comprises tools used near the end of the design process, including place and route, signal integrity, optimization and multiple patterning preparation. The Innovus implementation system is a physical implementation offering that delivers design turnaround time while also delivering power, performance and area characteristics. This offering enables customers to address the technology challenges of the semiconductor process nodes, create a physical representation of logic models and prepare a design for signoff. Its Signoff offering comprises tools used to signoff the design as ready for manufacture by a silicon foundry, which provides certification for this step. This offering includes Tempus timing analysis, Voltus power analysis and Quantus QRC extraction solutions, as well as its Physical Verification System. Its design for manufacturing (DFM) products are also included in its signoff offering and are used by customers to address manufacturing and yield issues as early in the product development process as possible.
Custom IC Design and Verification
Custom IC Design and Verification's schematic and physical representations are verified using simulation tools for each type of design. The offering includes the design capture environment, simulation and IC layout capabilities within the Virtuoso custom design platform. Other tools in the custom IC portfolio are used to prepare the designs for manufacturing. Custom IC design and verification offerings also include Virtuoso Advanced Node, Virtuoso Electrically Aware Design (EAD) and Spectre eXtensive Partitioning Simulator (XPS) FastSPICE Simulator products.
Virtuoso Advanced Node adds functionality to the base Virtuoso package to enable the use of three-dimensional transistors, multiple patterning and other technologies required for designs. Virtuoso EAD introduces a time-saving paradigm that shortens the loop between design and verification by verifying designs as they are being created. Spectre XPS is a Fast Simulation Program with Integrated Circuit Emphasis (SPICE) offering that speeds verification time over previously existing solutions.
System Interconnect and Analysis
The capabilities in the Allegro system interconnect design platform include PCB authoring and implementation, IC package and System-in-Package design, signal and power integrity analysis, and PCB library design management and collaboration. Certain offerings also include the simulation capability within the Virtuoso custom design platform. Sigrity analysis tools have been integrated with its Allegro platform, enabling a front-to-back flow for implementation, and signal and power integrity analysis for designs featuring interface protocols. These offerings enable engineers to design electronic products across the domains of ICs, IC packages and PCBs. For PCB customers, the Company provides the OrCAD family of offerings.
IP
The Company offers various types of design IP, including Tensilica configurable digital signal processors (DSPs), vertically targeted subsystems for audio/voice, baseband and vision/imaging applications, controllers and physical interfaces for standard protocols and analog IP. It offers a range of VIP and memory models. Its VIP offerings are also used in system-level verification to model correct behavior of full systems interacting with their environments.
The Company competes with Synopsys, Inc., Mentor Graphics Corporation, Ansys, Inc., Zuken Ltd. and CEVA, Inc.
Sector

Software & Computer Services

Country

United States

Share Price

$259.93 (yesterday's closing price)

Shares in Issue

272 million

Market Cap

$70.7bn

CADI

0

Market Indices