Abiomed Inc.

(

ABMD

)

ABIOMED, Inc., incorporated on June 4, 1987, is a provider of temporary percutaneous mechanical circulatory support devices. The Company offers care to heart failure patients. The Company operates in the segment of the research, development and sale of medical devices to assist or replace the pumping function of the failing heart. The Company develops, manufactures and markets products that are designed to enable the heart to rest, heal and recover by improving blood flow to the coronary arteries and end-organs and/or temporarily performing the pumping function of the heart. The Company's product portfolio includes the Impella 2.5, Impella CP, Impella RP, Impella LD, Impella 5.0 and AB5000. Its products are used in the cardiac catheterization lab (cath lab), by interventional cardiologists, the electrophysiology lab, the hybrid lab and in the heart surgery suite by heart surgeons.

Impella 2.5

The Impella 2.5 catheter is a percutaneous micro heart pump with an integrated motor and sensors. The device is designed primarily for use by interventional cardiologists to support patients in the cath lab who may require assistance to maintain their circulation. The Impella 2.5 catheter can be inserted through the femoral artery to reach the left ventricle of the heart where it is deployed to draw blood out of the ventricle and deliver it to the circulatory system. The Impella 2.5 is introduced with normal interventional cardiology procedures and can pump approximately 2.5 liters of blood per minute.

Impella CP

The Impella CP is primarily used by either interventional cardiologists to support patients in the cath lab or by surgeons in the heart surgery suite. The Impella CP provides blood flow of approximately one liter more per minute than the Impella 2.5.

Impella 5.0 and Impella LD

The Impella 5.0 and Impella LD are percutaneous micro heart pumps with integrated motors and sensors for use primarily in the heart surgery suite. These devices are designed to support patients who require higher levels of circulatory support. The Impella 5.0 can be inserted into the left ventricle through femoral cut down or through the axillary artery. The Impella 5.0 pump is passed into the ascending aorta, across the valve and into the left ventricle. The Impella LD pump is similar to the Impella 5.0 pump, but is implanted directly into the ascending aorta through an aortic graft. Both of these procedures are normally performed with the assistance of heart surgeons in the surgery suite. The Impella 5.0 and Impella LD products can pump over five liters of blood per minute, providing circulatory support.

Impella RP

The Impella RP is a percutaneous catheter-based axial flow pump that is designed to allow approximately four liters of flow per minute. The Impella RP device provides support of the right heart during times of acute failure for certain patients who have received a left ventricle assist device or have suffered heart failure due to acute myocardial infarction (AMI) or a failed heart transplant.

AB5000

The Company manufactures and sells the AB5000 Circulatory Support System for the temporary support of acute heart failure patients in profound shock, including patients suffering from cardiogenic shock after a heart attack, post-cardiotomy cardiogenic shock, or myocarditis. AB5000 is a cardiac assist device that is approved by the Food and Drug Administration for all indications where heart recovery is the desired outcome, including patients who have undergone cardiac surgery and develop low cardiac output, or patients who suffer from acute cardiac disorders leading to hemodynamic instability.

The Company competes with Getinge Group, Teleflex Inc., Abbott Laboratories, St. Jude Medical, Inc., HeartWare International Inc., Terumo Heart, Inc. and CardiacAssist Inc.
Fundamentals
🇺🇸

United States

$181.28 yesterday's close
45m

$8.2bn

0
Optimized Dividends
52 Week High

0.0%

19 January 2020

52 Week Low

0.0%

19 January 2020

Next Ex-Div-Date Countdown
Annual Dividends
Year
Amount
Change
2006
0.0c
2007
0.0c
0%
2008
0.0c
0%
2009
0.0c
0%
2010
0.0c
0%
2011
0.0c
0%
2012
0.0c
0%
2013
0.0c
0%
2014
0.0c
0%
2015
0.0c
0%
2016
0.0c
0%
2017
0.0c
0%
2018
0.0c
0%
2019
0.0c
0%
2020
Login required
Dividends
| Ex-Div Date | Pay Date | Year | Type | Frequency | Status | Amount |
| --- | --- | --- | --- | --- | --- | --- |
Abiomed Inc. optimized dividend - 12 month history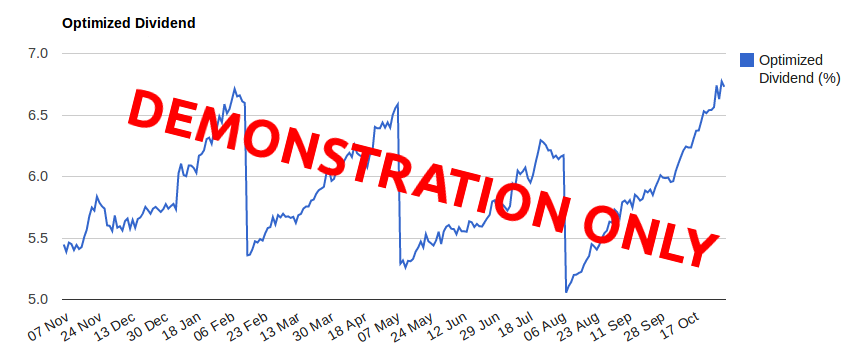 Abiomed Inc. share price - 12 month history
You're currently viewing outdated and/or artificial data.
Try the real thing now:
You're in Demo Mode
You currently don't have access this feature, however you can preview the functionality.
This is a fully-functional demo intended to showcase the usefulness of this product using old data.
By proceeding you acknowledge that shown here is old data for demonstration purposes only.
Get the real data
To immediately activate your free account and see the live data you can log in with Facebook or LinkedIn: