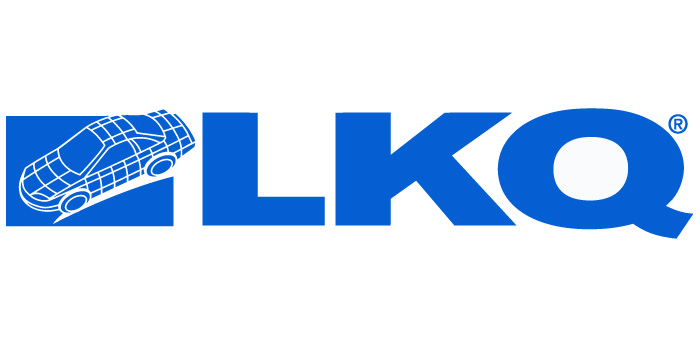 LKQ Corp
LKQ
Dividend Summary


There have not been any declared dividends recently.
Latest Dividends
| | | |
| --- | --- | --- |
| Status | – | – |
| Type | – | – |
| Per share | – | – |
| Declaration date | – | – |
| Ex-div date | – | – |
| Pay date | – | – |
Enter the number of LKQ Corp shares you hold and we'll calculate your dividend payments:
Free Email Notification
Sign up for LKQ Corp and we'll email you the dividend information when they declare.
Add LKQ Corp to receive free notifications when they declare their dividends.
Your account is set up to receive LKQ Corp notifications.
The table below shows the full dividend history for LKQ Corp
Status
Type
Decl. date
Ex-div date
Pay date
Decl. Currency
Forecast amount
Decl. amount
Accuracy
There are no LKQ Corp dividends.
Year
Amount
Change
2006
0.0c
—
2007
0.0c
0%
2008
0.0c
0%
2009
0.0c
0%
2010
0.0c
0%
2011
0.0c
0%
2012
0.0c
0%
2013
0.0c
0%
2014
0.0c
0%
2015
0.0c
0%
2016
0.0c
0%
2017
0.0c
0%
2018
0.0c
0%
2019
0.0c
0%
2020
0.0c
0%
2021
Sign Up Required
LKQ Corp Optimized Dividend Chart
The chart below shows the optimized dividends for this security over a rolling 12-month period.
Dividend Yield Today

0.0%

Optimized Yield

52 Week High

0.0% on 15 January 2021

52 Week Low

0.0% on 15 January 2021

Next Ex-Div-Date Countdown
About LKQ Corp
LKQ Corporation (LKQ), incorporated on February 13, 1998, is a distributor of vehicle products, including replacement parts, components and systems used in the repair and maintenance of vehicles, as well as specialty vehicle products and accessories, and automotive glass products. The Company's segments include Wholesale-North America; Europe; Specialty, and Self Service. The Company offers its customers a range of replacement systems, components, equipment and parts to repair and accessorize automobiles, trucks, and recreational and performance vehicles. The Company distributes a range of products to collision and mechanical repair shops, including aftermarket collision and mechanical products, recycled collision and mechanical products, refurbished collision products, such as wheels, bumper covers and lights, and remanufactured engines. The Company also has operations in North America, Europe and Taiwan.
The Company is a provider of alternative vehicle collision replacement products and alternative vehicle mechanical replacement products, with its sales, processing and distribution facilities reaching markets in the United States and Canada. The Company also provides alternative vehicle replacement and maintenance products in the United Kingdom and the Benelux region (Belgium, the Netherlands and Luxembourg) of continental Europe. In addition to its wholesale operations, it operates self-service retail facilities across the United States that sell recycled automotive products from end-of-life-vehicles.
Wholesale -North America
The Company's wholesale automobile product operations in North America are organized by geographic regions serving the United States and Canada that sell all five product types (aftermarket, recycled, remanufactured, refurbished and original equipment manufacturers (OEMs) parts) to collision and mechanical automobile repair businesses. Its aftermarket product operations include a combination of sales, warehousing and distribution functions, and in various cases co-located with the Company's refurbishing operations. Its wholesale recycling operations have processing, sales, distribution and administrative operations on site, indoor and outdoor storage areas, and include a warehouse with multiple bays to dismantle vehicles. Its engine remanufacturing operations are conducted primarily at its facilities in Mexico, as well as the United States, with sales, warehousing and distribution operations in the United States.
The Company's principal aftermarket product types consist of bumper covers, automotive body panels and lights. It also distributes paint and other materials used in repairing damaged vehicles, including sandpaper, abrasives, masking products and plastic filler. Its recycled products include engines, transmissions, door assemblies, sheet metal products, such as trunk lids, fenders and hoods, lights, and bumper assemblies. Its refurbish products include wheels, lights, plastic bumpers, and chrome bumpers. It sells its products to wholesale customers that include collision and mechanical repair shops, and new and used car dealerships, as well as to retail customers.
Europe
The Company's European wholesale operating segment includes Euro Car Parts Holdings Limited (ECP), a distributor of automotive aftermarket parts in the United Kingdom. The Company's products include brakepads; discs and sensors; clutches; electrical products such as spark plugs and batteries; steering and suspension products; filters; and oil and automotive fluids. It also offers automotive paint products and related accessories. In its United Kingdom operations, it sells its products to commercial customers primarily consisting of repairers, including both independent mechanical repair shops and collision repair shops.
Specialty
The Company's Specialty operating segment includes Keystone Automotive Holdings, Inc. (Keystone Specialty). Keystone Specialty is a distributor and marketer of specialty vehicle aftermarket equipment and accessories in North America serving various product segments, such as truck and off-road; speed and performance; recreational vehicle (RV); towing; wheels, tires and performance handling, and miscellaneous accessories. The Company is a distributor and marketer of specialty vehicle aftermarket products and accessories, reaching a range markets in the United States and Canada.
Self Service
The Company's self-service segment retail operations sell parts from older cars and light-duty trucks directly to consumers. The Company conducts its self service operations in North America, which operate under the name LKQ Pick Your Part. Its self service operations generate scrap metal, alloys and other materials that it sells to recyclers. The customers of its self-service yards are frequently do-it-yourself mechanics, small independent repair shops servicing older vehicles, auto rebuilders and resellers.
Sector

Automobiles & Parts

Country

United States

Share Price

$55.25 (yesterday's closing price)

Shares in Issue

314 million

Market Cap

$17.3bn

CADI

0

Market Indices