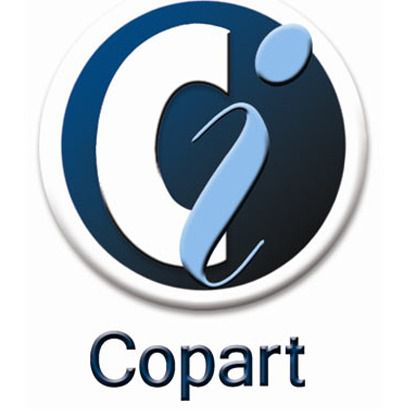 Copart, Inc.
CPRT
Dividend Summary


There have not been any declared dividends recently.
Latest Dividends
| | | |
| --- | --- | --- |
| Status | – | – |
| Type | – | – |
| Per share | – | – |
| Declaration date | – | – |
| Ex-div date | – | – |
| Pay date | – | – |
Enter the number of Copart, Inc. shares you hold and we'll calculate your dividend payments:
Free Email Notification
Sign up for Copart, Inc. and we'll email you the dividend information when they declare.
Add Copart, Inc. to receive free notifications when they declare their dividends.
Your account is set up to receive Copart, Inc. notifications.
The table below shows the full dividend history for Copart, Inc.
Status
Type
Decl. date
Ex-div date
Pay date
Decl. Currency
Forecast amount
Decl. amount
Accuracy
There are no Copart, Inc. dividends.
Year
Amount
Change
2006
0.0c
—
2007
0.0c
0%
2008
0.0c
0%
2009
0.0c
0%
2010
0.0c
0%
2011
0.0c
0%
2012
0.0c
0%
2013
0.0c
0%
2014
0.0c
0%
2015
0.0c
0%
2016
0.0c
0%
2017
0.0c
0%
2018
0.0c
0%
2019
0.0c
0%
2020
0.0c
0%
2021
0.0c
0%
2022
0.0c
0%
2023
Sign Up Required
Copart, Inc. Optimized Dividend Chart
The chart below shows the optimized dividends for this security over a rolling 12-month period.
Dividend Yield Today

0.0%

Optimized Yield

52 Week High

0.0% on 30 November 2022

52 Week Low

0.0% on 30 November 2022

Next Ex-Div-Date Countdown
About Copart, Inc.
Copart, Inc. (Copart), incorporated on January 6, 2012, is a provider of online auctions and vehicle remarketing services in the United States, Canada, the United Kingdom, the United Arab Emirates, Oman, Bahrain, Brazil, Ireland, Spain and India. The Company also provides vehicle remarketing services in Germany. The Company operates through two segments: United States and International. The Company provides vehicle sellers with a range of services to process and sell vehicles primarily over the Internet through its virtual bidding third generation Internet auction-style sales technology (VB3). It sells vehicles primarily to insurance companies, such as banks and financial institutions, charities, car dealerships, municipalities, fleet operators and vehicle rental companies. The Company sells the vehicles principally to licensed vehicle dismantlers, rebuilders, repair licensees, used vehicle dealers and exporters and, at certain locations, to the general public.
In the United States, Canada, Brazil, the United Arab Emirates, Oman, Bahrain, Ireland, Spain, and India, the Company sells vehicles primarily as an agent and derives revenue primarily from fees paid by vehicle sellers and vehicle buyers, as well as related fees for services, such as towing and storage. In the United Kingdom, the Company operates both on a principal basis, purchasing the salvage vehicles outright from the insurance companies and reselling the vehicles for its own account, and as an agent. In Germany and Spain, it also derives revenue from sales listing fees for listing vehicles on behalf of many insurance companies.
The Company's service offerings include Online Seller Access, Salvage Estimation Services, Estimating Services, End-Of-Life Vehicle Processing, Virtual Insured Exchange (VIX), Transportation Services, Vehicle Inspection Stations, On-Demand Reporting, Department of Motor Vehicle (DMV) Processing, Flexible Vehicle Processing Programs, Buy It Now, Member Network, Sales Process, Copart Dealer Services, CashForCars.com and U-Pull-It. Through Copart Access, its Internet-based service for vehicle sellers, the Company enables sellers to assign vehicles for sale, check sales calendars, view vehicle images and history, view and reprint body shop invoices and towing receipts, and view the historical performance of the vehicles sold at its sales. The Company offers Copart ProQuote, a service that assists sellers in the vehicle claims evaluation process by providing online salvage value estimates, which helps sellers determine whether to repair a particular vehicle or deem it a total loss.
The Company offers vehicle sellers in the United Kingdom estimating services for vehicles taken to its facilities. Estimating services provide its insurance company sellers repair estimates, which allow the insurance company to determine if the vehicle is a total loss vehicle. If the vehicle is determined to be a total loss, it is assigned to the Company to sell. The Company provides the venue for insurance customers to enter a vehicle into a sealed bid sale, thereby enabling the insurance customer to access market value information when negotiating with owners wishing to retain their damaged vehicles. The Company maintains contracts with third-party vehicle transport companies, which enable the Company to pick up its sellers vehicles within 24 hours. In the United Kingdom, the Company performs transportation services through a combination of its fleet of over 200 vehicles and third-party vehicle transport companies.
The Company offers its insurance company sellers office and yard space to house vehicle inspection stations on-site at its facilities. As of July 31, 2016, the Company had 70 vehicle inspection stations at its facilities. The Company provides vehicle sellers with real time data for vehicles, which includes gross and net returns on each vehicle, service charges, and other data that enables its vehicle sellers to administer and monitor the vehicle disposition process. The Company offers a computer system, which provides a direct link to the DMV computer systems of multiple states, allowing the Company to expedite the processing of vehicle title paperwork.
The Company sells vehicles pursuant to its Percentage Incentive Program (PIP), Consignment Program, or Purchase Program. Its Percentage Incentive Program is a processing program designed to serve the needs of vehicle sellers. Under PIP, the Company agrees to sell all of the vehicles of a seller in a specified market, usually for a predetermined percentage of the vehicle sales price. Under its consignment program, the Company sells vehicles for a fixed consignment fee. Under the purchase program, it purchases vehicles from a vehicle seller at a formula price, based on a percentage of the vehicles estimated pre-accident value (PAV), or actual cash value (ACV), and sell the vehicles for its own account. Its purchase program is offered primarily in the United Kingdom. The Company maintains a database of thousands of members in the vehicle dismantling, rebuilding, repair licensee, used vehicle dealer and export industries, as well as the general public, as it sells directly to the general public at certain locations. Its database includes each member's vehicle preference and purchasing history.
The Company provides franchise and independent dealers with a method to sell their trade-ins through any of its facilities. The Company provides the general public with a method to sell their vehicles. Anyone can call 1-800-Cash-For-Cars or go to CashForCars.com and arrange to obtain a valid offer to purchase their vehicle. Upon acceptance of its offer to purchase their vehicle, it gives them a check for their vehicle and then sells the vehicle on its own behalf. As of July 31, 2016, the Company had two facilities in the United Kingdom, from which the public can purchase parts from salvaged and end-of-life vehicles.
The Company competes with KAR Auction Services, Inc., Auction Broadcasting Company, LLC, Manheim, Inc., LKQ Corporation, Inc., the American Recycling Association and the United Recyclers Group, LLC.
Sector

Automobiles & Parts

Country

United States

Share Price

$50.22 (yesterday's closing price)

Shares in Issue

960 million

Market Cap

$48.2bn

CADI

0

Market Indices