Swedish Match

(

SWMA

)
Fundamentals
🇸🇪

Sweden

kr409.60 Friday's close
188m

kr77.0bn

5
Optimized Dividends
52 Week High

4.04%

14 October 2019

52 Week Low

0.0%

08 October 2019

Next Ex-Div-Date Countdown
Annual Dividends
Year
Amount
Change
2006
0.0öre
2007
0.0öre
0%
2008
0.0öre
0%
2009
410.0öre
100%
2010
475.0öre
15.9%
2011
1200.0öre
152.6%
2012
730.0öre
(39.2%)
2013
730.0öre
0%
2014
750.0öre
2.7%
2015
800.0öre
6.7%
2016
850.0öre
6.3%
2017
920.0öre
8.2%
2018
1050.0öre
14.1%
2019
Login required
2020
Login required
2021
Login required
Dividends
| Ex-Div Date | Pay Date | Year | Type | Frequency | Status | Amount |
| --- | --- | --- | --- | --- | --- | --- |
| 29 Apr 2009 | 07 May 2009 | 2009 | Final | Annually | Paid | 410öre |
| 28 Apr 2010 | 05 May 2010 | 2010 | Final | Annually | Paid | 475öre |
| 03 May 2011 | 10 May 2011 | 2011 | Final | Annually | Paid | 550öre |
| 03 May 2012 | 10 May 2012 | 2011 | Final | Annually | Paid | 650öre |
| 26 Apr 2013 | 06 May 2013 | 2012 | Final | Annually | Paid | 730öre |
| 08 May 2014 | 15 May 2014 | 2013 | Final | Annually | Paid | 730öre |
| 24 Apr 2015 | 30 Apr 2015 | 2014 | Final | Annually | Paid | 750öre |
| 29 Apr 2016 | 06 May 2016 | 2015 | Final | Annually | Paid | 800öre |
| 29 Apr 2016 | 06 May 2016 | 2015 | Special | Irregularly | Paid | 1200öre |
| 19 Dec 2016 | 23 Dec 2016 | 2016 | Special | Irregularly | Paid | 950öre |
| 05 May 2017 | 11 May 2017 | 2016 | Final | Annually | Paid | 850öre |
| 05 May 2017 | 11 May 2017 | 2016 | Special | Irregularly | Paid | 750öre |
| 12 Apr 2018 | 18 Apr 2018 | 2017 | Final | Annually | Paid | 920öre |
| 12 Apr 2018 | 18 Apr 2018 | 2017 | Special | Annually | Paid | 740öre |
| 10 Apr 2019 | 16 Apr 2019 | 2018 | Final | Annually | Paid | 1050öre |
| Login | Login | 2019 | Final | Annually | Forecast | Login |
| Login | Login | 2020 | Final | Annually | Forecast | Login |
| Login | Login | 2021 | Final | Annually | Forecast | Login |
Swedish Match optimized dividend - 12 month history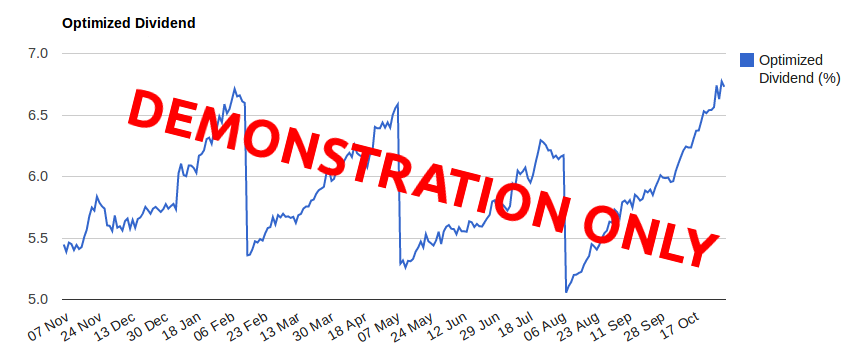 Swedish Match share price - 12 month history
You're currently viewing outdated and/or artificial data.
Your subscription has expired and must be renewed
Free Trial Expired
Your free trial has expired. Please complete online payment to continue using DividendMax:
Demo Mode
You currently don't have access this feature, however you can preview the functionality.
This is a fully-functional demo intended to showcase the usefulness of this product using old data.
By proceeding you acknowledge that shown here is old data for demonstration purposes only.