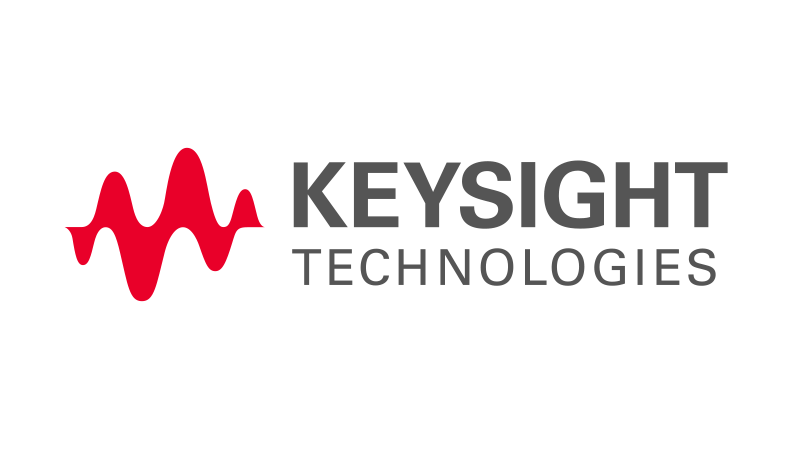 Keysight Technologies Inc
KEYS
Dividend Summary


There have not been any declared dividends recently.
Latest Dividends
| | | |
| --- | --- | --- |
| Status | – | – |
| Type | – | – |
| Per share | – | – |
| Declaration date | – | – |
| Ex-div date | – | – |
| Pay date | – | – |
Enter the number of Keysight Technologies Inc shares you hold and we'll calculate your dividend payments:
Free Email Notification
Sign up for Keysight Technologies Inc and we'll email you the dividend information when they declare.
Add Keysight Technologies Inc to receive free notifications when they declare their dividends.
Your account is set up to receive Keysight Technologies Inc notifications.
The table below shows the full dividend history for Keysight Technologies Inc
Status
Type
Decl. date
Ex-div date
Pay date
Decl. Currency
Forecast amount
Decl. amount
Accuracy
There are no Keysight Technologies Inc dividends.
Year
Amount
Change
2006
0.0c
—
2007
0.0c
0%
2008
0.0c
0%
2009
0.0c
0%
2010
0.0c
0%
2011
0.0c
0%
2012
0.0c
0%
2013
0.0c
0%
2014
0.0c
0%
2015
0.0c
0%
2016
0.0c
0%
2017
0.0c
0%
2018
0.0c
0%
2019
0.0c
0%
2020
0.0c
0%
2021
0.0c
0%
2022
0.0c
0%
2023
Sign Up Required
Keysight Technologies Inc Optimized Dividend Chart
The chart below shows the optimized dividends for this security over a rolling 12-month period.
Dividend Yield Today

0.0%

Optimized Yield

52 Week High

0.0% on 29 November 2022

52 Week Low

0.0% on 29 November 2022

Next Ex-Div-Date Countdown
About Keysight Technologies Inc
Keysight Technologies, Inc. (Keysight), incorporated on December 6, 2013, is a measurement company engaged in providing electronic design and test solutions to communications and electronics industries. The Company provides electronic design and test instruments and systems and related software, software design tools and related services that are used in the design, development, manufacture, installation, deployment and operation of electronics equipment. The Company operates through three segments: Communications Solutions Group (CSG), Electronic Industrial Solutions Group (EISG) and Services Solutions Group (SSG). The CSG and EISG segments provide electronic design and test software, instruments, and systems used in the simulation, design, validation, manufacturing, installation and optimization of electronic equipment. The SSG segment provides integrated service solutions, including repair and calibration services, professional services and remanufactured equipment.
Communications Solutions Group
The CSG segment serves commercial communications end markets, which include Internet infrastructure, and the aerospace, defense and government end market. Its electronic design and test solutions include radio frequency (RF) and microwave instruments, digital instruments, and various other general purpose test instruments and targeted test solutions. The Company offers these products and related software in a range of form factors, including benchtop, modular and handheld, depending on the specific requirements of the customer application. Its high-frequency electronic design automation (EDA) software tools are used to model, simulate and analyze communications product designs at the circuit and system levels. The Company's measurement application software is an extension of its hardware solutions.
The Company's RF and microwave test instruments and related software, and EDA software tools are used primarily in wireless, and aerospace and defense applications. These products are required for the design and production of wireless network products, communications links, mobile devices and base stations. RF and microwave test instruments include signal analyzers, signal generators, network analyzers, one box testers and power meters. Its digital test products are used by research and development engineers across a range of industries to validate the function and performance of their digital product and system designs. These designs include a range of products, such as computer servers and gaming consoles. The test products include oscilloscopes, logic and serial protocol analyzers, logic-signal sources, arbitrary waveform generators and bit error rate testers.
The Company's suite of fiber optic test products measures and analyzes a range of optical and electrical parameters in fiber optic networks and their components. Components that can be tested with its solutions include source lasers, optical amplifiers, filters and other passive components. Its test products include optical modulation analyzers, optical component analyzers, optical power meters and optical laser source products.
The Company competes with Anritsu Corporation, Cobham plc, National Instruments Corporation, Rohde & Schwarz GmbH & Co. KG, Fortive Corporation, Teledyne Technologies and Teradyne, Inc.
Electronic Industrial Solutions Group
The EISG segment provides test and measurement solutions across a range electronic industrial end markets, focusing on applications in the automotive and energy industry, and measurement solutions for semiconductor design and manufacturing, consumer electronics, education and general electronics manufacturing. Its electronic industrial products include design and design verification tools, a range of electronic test and measurement instruments, manufacturing systems, material analysis and university education solutions. The Company's design tools include design-for-test (DFT) for printed circuit assemblies and automotive radar, and EDA software for wireless and wired communication links in industrial, automotive and power semiconductor devices. Its design verification solutions include physical signal characterization and protocol compliance, primarily for links used in industrial, energy and automotive devices and products.
The Company's general purpose test and measurement products include hand-held (portable), bench instrument and modular forms. It offers products, including digital multi-meters, function generators, waveform synthesizers, counters, data acquisition (DAQ), audio analyzers, thermal imaging, precision source measurement units (SMUs), test executive software platforms, and various power supplies ranging from bench to alternate current (AC) or direct current (DC) modular supplies and electronically programmable loads. Its manufacturing systems include printed-circuit-board-assembly (PCBA) testers. It provides manufacturing test solutions for transportation electronic control or safety systems that include radar, autonomous capability, and wired and wireless components. Its material analysis products include atomic-force and scanning-electron microscopy for application in semiconductor devices and sensors used in Internet of Things (IoT) and electronic manufacturing processes.
The Company competes with Anritsu Corporation, National Instruments Corporation, Rohde & Schwarz GmbH & Co. KG, Fortive Corporation, Teledyne Technologies, Teradyne, Inc. and Advantest Corporation.
Services Solutions Group
The SSG segment remarkets used Keysight equipment. In addition to providing repair and calibration support for its equipment, the Company also calibrates non-Keysight equipment. Its products include Accredited Product Support Services, including product support services that combine repair, parts and accredited calibrations of Keysight and non-Keysight test equipment; Professional Services, including training and technology services to optimize equipment utilization; Remanufactured Equipment, which consists of refurbished used equipment, including Keysight Premium Used, and Asset Management Program, which is a solution to optimize customer's asset tracking, servicing and utilization requirements throughout the product life cycle.
The Company competes with Trescal Limited, Fortive Corporation and Ceprei Laboratories.
Sector

Technology Hardware & Equipment

Country

United States

Share Price

$136.32 (yesterday's closing price)

Shares in Issue

178 million

Market Cap

$24.2bn

CADI

0

Market Indices