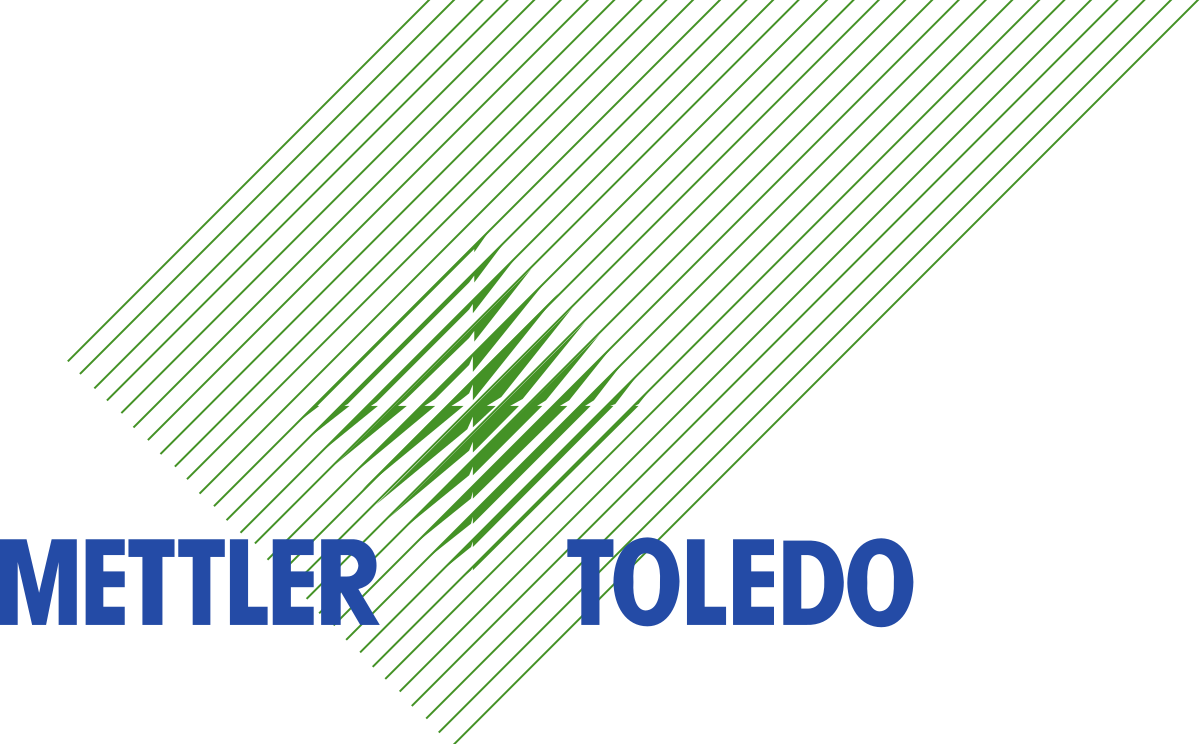 Mettler-Toledo International, Inc.
MTD
Dividend Summary


There have not been any declared dividends recently.
Latest Dividends
| | | |
| --- | --- | --- |
| Status | – | – |
| Type | – | – |
| Per share | – | – |
| Declaration date | – | – |
| Ex-div date | – | – |
| Pay date | – | – |
Enter the number of Mettler-Toledo International, Inc. shares you hold and we'll calculate your dividend payments:
Free Email Notification
Sign up for Mettler-Toledo International, Inc. and we'll email you the dividend information when they declare.
Add Mettler-Toledo International, Inc. to receive free notifications when they declare their dividends.
Your account is set up to receive Mettler-Toledo International, Inc. notifications.
The table below shows the full dividend history for Mettler-Toledo International, Inc.
Status
Type
Decl. date
Ex-div date
Pay date
Decl. Currency
Forecast amount
Decl. amount
Accuracy
There are no Mettler-Toledo International, Inc. dividends.
Year
Amount
Change
2006
0.0c
—
2007
0.0c
0%
2008
0.0c
0%
2009
0.0c
0%
2010
0.0c
0%
2011
0.0c
0%
2012
0.0c
0%
2013
0.0c
0%
2014
0.0c
0%
2015
0.0c
0%
2016
0.0c
0%
2017
0.0c
0%
2018
0.0c
0%
2019
0.0c
0%
2020
0.0c
0%
2021
0.0c
0%
2022
0.0c
0%
2023
Sign Up Required
Mettler-Toledo International, Inc. Optimized Dividend Chart
The chart below shows the optimized dividends for this security over a rolling 12-month period.
Dividend Yield Today

0.0%

Optimized Yield

52 Week High

0.0% on 31 May 2022

52 Week Low

0.0% on 31 May 2022

Next Ex-Div-Date Countdown
About Mettler-Toledo International, Inc.
Mettler-Toledo International Inc., incorporated on December 6, 1991, is a supplier of precision instruments and services. The Company operates through five segments: U.S. Operations, Swiss Operations, Western European Operations, Chinese Operations and Other. The Company manufactures weighing instruments for use in laboratory, industrial, packaging, logistics and food retailing applications. The Company is also a provider of analytical instruments for use in life science, reaction engineering and real-time analytic systems used in drug and chemical compound development, and process analytics instruments used for in-line measurement in production processes. In addition, the Company is also a supplier of end-of-line inspection systems used in production and packaging for food, pharmaceutical and other industries. The Company serves food and beverage producers; food retailers; chemical, specialty chemicals and cosmetics companies, and the transportation and logistics industry, among others.
The Company's U.S. Operations represent certain of the Company's marketing and producing organizations located in the United States. Its Western European Operations include the Company's marketing and producing organizations in Western Europe, excluding operations located in Switzerland. Swiss Operations include marketing and producing organizations located in Switzerland, as well as research and development (R&D) operations that are responsible for the development, production and marketing of precision instruments, including weighing, analytical and measurement technologies for use in various laboratory and industrial applications. Chinese Operations represent the Company's marketing and producing organizations located in China. The Company's market organizations are geographically focused and are responsible for all aspects of the Company's sales and service.
Laboratory Instruments
The Company makes a range of precision laboratory instruments in the sample preparation, synthesis, analytical bench top and material characterization areas. Its portfolio includes laboratory balances, liquid pipetting solutions, titrators, physical value analyzers, thermal analysis systems, and other analytical instruments, such as moisture analyzers and density refractometers.
The Company's laboratory balances have weighing ranges from one ten-millionth of a gram up to 64 kilograms. It also manufactures mass comparators, which are used by weights and measures regulators, as well as laboratories. Its laboratory balances are used in the pharmaceutical, food, chemical, cosmetics, academia and other industries.
The Company's pipettes are used in laboratories for dispensing small volumes of liquids. The Company operates its pipette business with the Rainin brand name. Rainin develops, manufactures and distributes pipettes, tips and accessories, including single- and multi-channel manual and electronic pipettes. Rainin maintains service centers in the markets where customers periodically send their pipettes for certified recalibrations. Rainin's end markets include pharmaceutical, biotechnology and academia.
The Company's titrators measure the chemical composition of samples and are used in environmental and research laboratories, as well as in quality control labs in the pharmaceutical, food and beverage, and other industries. Its high-end titrators are multi-tasking models, which can perform two determinations simultaneously on multiple vessels. The Company's offering includes robotics to automate routine work in quality control applications. The Company's thermal analysis systems measure material properties as a function of temperature, such as weight, dimension, energy flow and viscoelastic properties. Thermal analysis systems are used in the plastics and polymer industries, and in the pharmaceutical industry. The Company's potential of hydrogen (pH) meters measure acidity in laboratory samples. The Company also sells density and refractometry instruments, which measure chemical concentrations in solutions. In addition, it manufactures and sells moisture analyzers, which determine the moisture content of a sample by utilizing the loss on drying method.
The Company's LabX is a personal computer (PC)-based laboratory software platform, which manages and analyzes data generated by its balances, titrators, pH meters, moisture analyzers and other analytical instruments. LabX provides network capability, assists with workflow automation, has protocols, and enables customers to collect and archive data in compliance with the United States Food and Drug Administration's traceability requirements for electronically stored data.
The Company's automated chemistry solutions focus on selected applications in the chemical and drug discovery process. Its online measurement technologies, based on infrared and laser light scattering, enable customers to monitor chemical reactions and crystallization processes in the lab and plant.
The Company's process analytics business provides instruments for the in-line measurement of liquid and gas parameters used in the production process of pharmaceutical, biotechnology, beverage, microelectronics, chemical and refining companies, as well as power plants. The Company is a solution provider for liquid analytical measurement to control and optimize production processes. Its solutions include sensor and analyzer technology for measuring pH, dissolved oxygen, carbon dioxide, conductivity, turbidity, ozone, total organic carbons, sodium and silica, as well as laser analyzers for gas measurement. Its instruments offer multi-parameter capabilities and plant-wide control system integration.
Industrial Instruments
The Company manufactures a range of industrial weighing instruments and related terminals, and offers software solutions for the pharmaceutical, chemical, food and other industries. In addition, it manufactures metal detection and other end-of-line product inspection systems used in production and packaging. It supplies identification and data capture solutions, which integrate in-motion weighing, dimensioning, and identification technologies for transport, shipping and logistics customers. The Company also offers heavy industrial scales and related software.
The Company offers a line of industrial scales and weighing devices, such as bench scales and floor scales and weigh modules for weighing loads from a few grams to several thousand kilograms in applications ranging from measuring materials in chemical production to weighing packages. Its products are used in a range of applications, such as counting applications, formulating and mixing ingredients, and quality control.
The Company supplies automatic identification and data capture solutions, which integrate in-motion weighing, dimensioning and identification technologies. The Company's solutions enable customers to measure the weight and cubic volume of packages for appropriate billing, logistics and quality control. Its solutions also integrate into customer's information systems.
The Company's heavy industrial products are scales for weighing trucks or railcars (weighing bulk goods as they enter or leave a factory or at a toll station). Its heavy industrial scales are capable of measuring weights up to 500 tons. The Company also offers computer software that can be used with its heavy industrial scales to facilitate a range of customer solutions and provides a system for managing vehicle transaction processing. The Company offers software that can be used with its industrial instruments, which include FreeWeigh.Net, which is statistical quality control software; FormWeigh.Net, the Company's formulation/batching software, and DataBridge, which supports the operation of vehicle scales.
The Company is a provider of metal detectors, x-ray and camera-based visioning equipment, checkweighers, and track-and-trace solutions. Its metal detectors are used to detect fine particles of metal that may be contained in raw materials or may be generated by the manufacturing process itself. X-ray-based vision inspection is used to detect metallic contamination in metallized packaging and various types of non-metallic contamination, such as glass, calcified bone, stones and pits. The Company's x-ray systems are used for mass control and for determining and controlling the fat content in meat. Its camera-based vision inspection solutions provide in-line inspection of package quality, labels and content, which are needs for food and beverage, consumer goods and pharmaceutical companies. Its vision inspection systems with associated software enable the pharmaceutical customers to implement traceability and serialization tracking. Its Checkweighers are used to control the filled weight of packaged goods, such as food, pharmaceuticals and cosmetics. ProdX Inspect is the Company's quality and productivity control software for helping customers comply with regulations.
Retail Weighing Solutions
The Company's multiple weighing and food labeling solutions are used by supermarkets, hypermarkets and other food retail businesses for handling goods (meats, vegetables, fruits and cheeses). It offers networked scales and software, which can integrate backroom, counter, self-service and checkout functions and incorporate fresh goods item data into a supermarket's overall food item and inventory management system. The scale screen display allows for in-store marketing. In addition, the Company also offers standalone scales for basic counter weighing and pricing, price finding and printing. In North America and select other markets, the Company's offering includes automated packaging and labeling solutions for the meat backroom, which are integrated with the scales in the store.
Sector

Support Services

Country

United States

Share Price

$1314.72 (yesterday's closing price)

Shares in Issue

22 million

Market Cap

$29.0bn

CADI

0

Market Indices