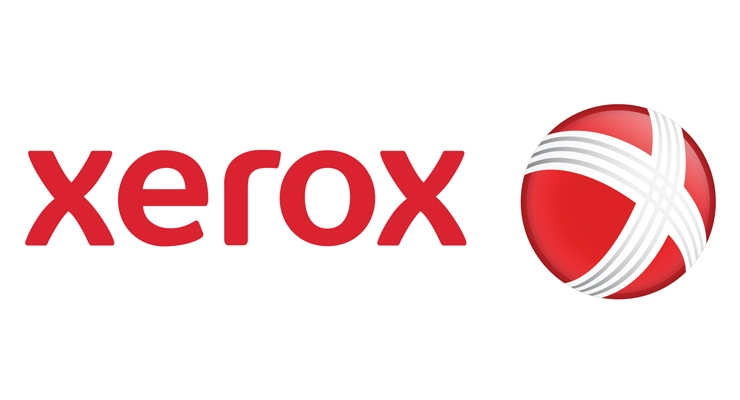 Xerox Holdings Corp

(

XRX

) Dividends
Dividend Summary:
The
next Xerox Holdings Corp dividend
will go ex
in 1 month
for
25c
and will be paid
in 2 months
.
The
previous Xerox Holdings Corp dividend
was
25c
and it went ex
2 months ago
and it was paid
1 month ago
.
There are typically 4 dividends per year (excluding specials).
Exchange:
New York Stock Exchange
Sector:
Software & Computer Services
| | | |
| --- | --- | --- |
| Status: | Paid | Declared |
| Type: | Quarterly | Quarterly |
| Per Share: | 25c | Sign Up Required |
| Ex-div Date: | Fri 27 Mar 2020 | Mon 29 Jun 2020 |
| Pay Date: | Thu 30 Apr 2020 | Fri 31 Jul 2020 |
| Your Holding: | 100 shares | 100 shares |
| Your Payment: | $25.00 | $25.00 |
Dividend Payment Calculator
Enter the number of shares you hold:
Free dividend email notifications
Receive an email whenever Xerox Holdings Corp declares a dividend:
No spam guaranteed. Unsubscribe at any time.
Declared and Forecast Xerox Holdings Corp Dividends
How accurate are our Xerox Holdings Corp forecasts?
Prediction Date
Dividend Date
Forecast Amount
Actual Amount
Accuracy
13 Aug 2019
29 Jun 2020
25c
25c
100% 😄
13 Aug 2019
27 Mar 2020
25c
25c
100% 😄
13 Aug 2019
30 Dec 2019
25c
25c
100% 😄
13 Aug 2019
27 Sep 2019
25c
25c
100% 😄
Average Xerox Holdings Corp Forecast Accuracy
100% 😄
About Xerox Holdings Corp
Xerox Corporation, incorporated on April 18, 1906, is a provider of digital print technology and related solutions. The Company has capabilities in imaging and printing, data analytics, and the development of secure and automated solutions to help customers improve productivity. The Company's primary offerings span three main areas: Managed Document Services, Workplace Solutions and Graphic Communications. Its Managed Document Services offerings help customers, ranging from small businesses to global enterprises, optimize their printing and related document workflow and business processes. Managed Document Services includes the document outsourcing business, as well as a set of communication and marketing solutions. The Company's Workplace Solutions and Graphic Communications products and solutions support the work processes of its customers by providing them with printing and communications infrastructure.
Managed Document Services
The Company's Managed Document Services includes a continuum of solutions and services spanning from managing print to automating processes to managing content. This area includes the document outsourcing business, as well as a set of communication and marketing solutions. Its primary offerings within Managed Document Services are Managed Print Services (MPS), including Workflow Automation Services, and Communication and Marketing Solutions (CMS). In MPS business offers companies assess and optimize their print infrastructure, secure and integrate their environment and automate and simplify their business processes. In CMS business offers a full range of managed services that deliver relevant and timely communications focused on customer acquisition, on boarding or retention. Its portfolio includes Document Publishing Services and Transactional Print Services. CMS also includes an expanded suite of service offerings focused on its new online digital services including, collateral management services, demand generation services, inbound and outbound digital services, product information management services and multi-channel communication services. The Company has a recurring revenue business model. In 2016, approximately 75% of its total revenue was post sale-based and this includes contracted services, equipment maintenance, consumable supplies and financing, among other elements. The remaining 25% of revenue comes from equipment sales.
Workplace Solutions
The Company's Workplace Solutions area is made up of two strategic product groups, entry and mid-range, which share common technology, manufacturing and product platforms. Entry comprises desktop monochrome and color printers and multifunction printers (MFPs) ranging from small personal devices to workgroup printers and multifunction printers that serve the needs of office workgroups. Entry products are sold to customers in all segments from SMB to enterprise, principally through a global network of reseller partners and service providers, as well as through its direct sales force. Mid-Range comprises products for enterprises of all sizes. These products are sold through partners, direct sales force, multi-branded channel partners and resellers worldwide. It also offers a range of multifunction printers, copiers, digital printing presses and light production devices, and solutions that deliver flexibility and advanced features.
Graphic Communications Solutions
The Company's Graphic Communications Solutions are designed for customers in the graphic communications, in-plant and production print environments with printing requirements. These solutions enable full color, on-demand printing of a range of applications, including variable data for personalized content and one to one marketing. Graphic Communications Solutions revenues include the sale of products, software and supplies, as well as the associated technical service and financing of those products. The Company's cut sheet presses provide graphic communications and commercial printing. They are ideal for publishing, transaction printing, print on demand and one-to-one marketing, offering, productivity and resolution and color. The Company's inkjet presses offer a range of roll fed, continuous feed printing technologies, including waterless inkjet and aqueous inkjet for vivid color, and toner-based flash fusing for black and white. Its portfolio spans a variety of print speeds, image quality, feeding, finishing and media options. The Company continues to develop and integrate its production inkjet business to bring the capabilities of toner-based presses such as speed and inline color correction. The Company's free flow portfolio of software offers intelligent automation and integration to the processing of print jobs, from file preparation to final production, for a touchless workflow. It helps customers of all sizes address a range of business opportunities including automation, personalization and even electronic publishing.
The Company competes with Canon, Hewlett-Packard Inc., Konica Minolta and Ricoh.
Xerox Holdings Corp optimized dividend - 12 month history