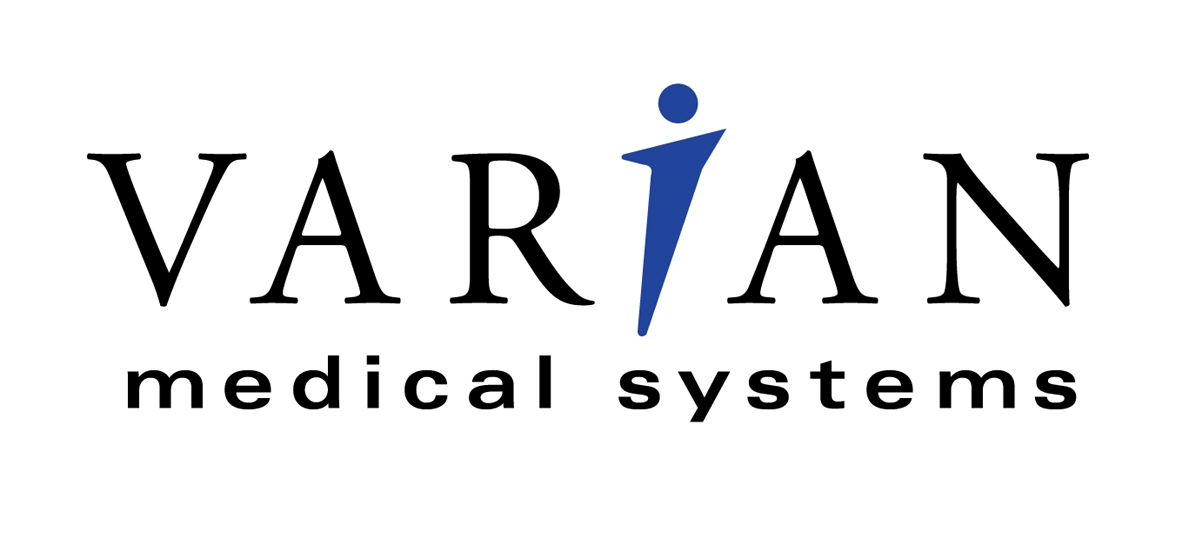 Varian Medical Systems, Inc.
VAR
Dividend Summary


There have not been any declared dividends recently.
Latest Dividends
| | | |
| --- | --- | --- |
| Status | – | – |
| Type | – | – |
| Per share | – | – |
| Declaration date | – | – |
| Ex-div date | – | – |
| Pay date | – | – |
Enter the number of Varian Medical Systems, Inc. shares you hold and we'll calculate your dividend payments:
Free Email Notification
Sign up for Varian Medical Systems, Inc. and we'll email you the dividend information when they declare.
Add Varian Medical Systems, Inc. to receive free notifications when they declare their dividends.
Your account is set up to receive Varian Medical Systems, Inc. notifications.
The table below shows the full dividend history for Varian Medical Systems, Inc.
Status
Type
Decl. date
Ex-div date
Pay date
Decl. Currency
Forecast amount
Decl. amount
Accuracy
There are no Varian Medical Systems, Inc. dividends.
Year
Amount
Change
2006
0.0c
—
2007
0.0c
0%
2008
0.0c
0%
2009
0.0c
0%
2010
0.0c
0%
2011
0.0c
0%
2012
0.0c
0%
2013
0.0c
0%
2014
0.0c
0%
2015
0.0c
0%
2016
0.0c
0%
2017
0.0c
0%
2018
0.0c
0%
2019
0.0c
0%
2020
0.0c
0%
2021
Sign Up Required
Varian Medical Systems, Inc. Optimized Dividend Chart
The chart below shows the optimized dividends for this security over a rolling 12-month period.
Dividend Yield Today

0.0%

Optimized Yield

52 Week High

0.0% on 15 January 2021

52 Week Low

0.0% on 15 January 2021

Next Ex-Div-Date Countdown
About Varian Medical Systems, Inc.
Varian Medical Systems, Inc., incorporated on January 22, 1976, is a manufacturer of medical devices and software for treating cancer and other medical conditions with radiotherapy, cardia radioablation, radiosurgery, proton therapy and brachytherapy medical devices and software for treating cancer and other medical conditions with radiotherapy, radiosurgery, proton therapy and brachytherapy. The Company also has Varian Particle Therapy (VPT) and the operations of the Ginzton Technology Center (GTC). Its VPT business develops, designs, manufactures, sells and services products and systems for delivering proton therapy, another form of external beam radiotherapy using proton beams for the treatment of cancer. Its ProBeam system is capable of delivering intensity modulated proton therapy (IMPT) using pencil beam scanning technology. Its ProBeam Compact is a single room proton therapy product.
The Company's scientific research facility, GTC, develops technologies for its businesses or which may lead to business areas, including technology to develop radiation therapy and X-ray imaging, as well as other technology for a range of applications, such as chemical or biological agents that work synergistically with radiation to improve treatment outcomes. The Americas region includes North America (the United States and Canada) and Latin America. The Europe, the Middle East and Africa (EMEA) region includes Europe, Russia, the Middle East, India and Africa. The Asia-Pacific (APAC) region includes East and Southeast Asia, and Australia.
The Company's Oncology Systems business designs, manufactures, sells and services hardware and software products for treating cancer with conventional radiotherapy and treatments, such as fixed field intensity-modulated radiation therapy (IMRT), image-guided radiation therapy (IGRT), volumetric modulated arc therapy (VMAT), stereotactic radiosurgery (SRS), stereotactic body radiotherapy (SBRT) and brachytherapy. Its software solutions also include informatics software for information management, clinical knowledge exchange, patient care management, practice management and decision-making support for cancer clinics, radiotherapy centers and medical oncology practices. Its hardware products include linear accelerators, brachytherapy after loaders, treatment simulation, and verification equipment and accessories. Its software products include information management, treatment planning, image processing, clinical knowledge exchange, patient care management, decision-making support and practice management software.
The Company's products enable radiation oncology departments in hospitals and clinics to perform conventional radiotherapy and brachytherapy treatments, and offer treatments, such as IMRT, IGRT, VMAT, SRS and SBRT. Its products are also used by surgeons and radiation oncologists to perform radiosurgery. Its software products help in developing physician engagement and clinical knowledge-sharing, patient care management and management of cancer clinics, radiotherapy centers and oncology practices. Its products and accessories for IMRT and IGRT allow clinicians to track and treat tumors using beams. Its UNIQUE medical linear accelerator is a low-energy linear accelerator for emerging markets. The Clinac iX linear accelerators deliver X-ray beams and are designed for treatment processes, including IMRT and IGRT. It also produces the Trilogy linear accelerator, designed to be an energy device. The TrueBeam and EDGE systems for image-guided radiotherapy and radiosurgery are integrated high-energy systems.
The Company's Millennium series of multi-leaf collimators and High Definition 120 (HD 120) multi-leaf collimators are used with a linear accelerator to define the size, shape and intensity of the generated beams. PortalVision, its electronic portal-imager, is used to verify a patient's position while on the treatment couch. It also offers a real-time patient position monitoring product, the RPM respiratory gating system, which allows the linear accelerator to be synchronized with patient breathing to help compensate for tumor motion during treatment. In addition, it manufactures the Calypso system, which can continuously track and monitor the position of implanted and surface Beacon transponders. It also offers the EDGE radiosurgery suite, a combination of products for performing radiosurgery using real-time tumor tracking technology and motion management capabilities. The EDGE radiosurgery suite includes the EDGE radiosurgery accelerator and the Calypso System with Dynamic Edge Gating, and the PerfectPitch Couch.
The Company's IGRT accessories include the On-Board Imager (OBI) hardware accessory affixed to the linear accelerator that allows real-time imaging of tumors while the patient is on the treatment couch and offers cone-beam computerized tomography (CBCT) imaging software capability to allow patient positioning based on soft-tissue anatomy. Using image analysis tools, the CBCT scan can be compared with a reference CT scan taken previously to determine how the treatment couch should be adjusted to fine-tune and verify the patient's treatment setup and positioning prior to delivery of the radiation. Its RapidArc radiotherapy products are an implementation of VMAT that coordinates beam shaping, dose rate and gantry speed to deliver a conformal dose distribution to the target tumor. RapidArc products enable the planning and delivery of image-guided IMRT in a single continuous rotation of up to 360 degrees rather than as a series of fixed fields. Its RapidArc products enable delivery of radiation treatment with the possibility of reduced opportunity for tumor movement during treatment.
The Company offers a range of treatment planning products that assist physicians in designing the course of radiation delivery for the patient plan. Its Eclipse treatment planning system provides physicians with three-dimensional (3D) image viewing, treatment simulation, radiation dosage calculation and verification, and other tools for generating treatment delivery plans for the patient. The Eclipse software utilizes a technique known as inverse planning to enable physicians to develop optimal treatment plans based on a desired radiation dose outcome to the tumor and surrounding tissue. Clinics may use plan models included with Eclipse or can create models based on their own treatment methods and protocols. Its RapidPlan Knowledge-based Planning tool creates a category for treatment planning systems in which statistical models can be used to predict the achievable quality of an IMRT treatment from a patient's anatomy. RapidPlan is designed to streamline the planning process by using shared clinical knowledge embedded in its statistical plan models.
The Company's Insightive analytics solution aggregates clinical and operational data and allows for decision making and practice management. Insightive enables oncology administrators and clinicians to use real-time information to discover patterns and trends through interactive dashboards and visualizations. The Company offers an interactive online group on the OncoPeer platform for clinicians to share knowledge-based RapidPlan cancer treatment models. The OncoPeer cloud community is a platform where oncologists, clinicians and other oncology professionals can publish knowledge, share data, exchange treatment techniques and discuss best practices within a professional oncology network. Its treatment planning products include Varian Treatment, which connects ARIA Oncology Information Management System (ARIA) to third-party linear accelerators.
The ARIA information system is a real-time information management system and database that records and verifies radiotherapy treatments carried out on the linear accelerator, records and stores patient data relating to chemotherapy treatment which may be prescribed by a physician in addition to radiotherapy, performs patient charting, and manages patient information and patient image data. This gives clinics and hospitals the ability to manage treatment and patient information across radiation oncology and medical oncology procedures. It also offers FullScale oncology-specific information technology solutions for virtualization or cloud technologies to deploy its ARIA oncology information and Eclipse treatment planning systems. Its Velocity software provides solutions at the clinical process level to aggregate unstructured treatment and imaging data from various systems. It allows a view of a patient's diagnostic imaging and treatment history, and helps clinicians make informed treatment decisions. Qumulate is its cloud-based software technology that collects and analyzes machine performance data in a radiation therapy department and allows users to compare their machine performance data and trends against a community of users' data.
The Company's 360 Oncology is a software tool that enables tumor boards to coordinate patient care among various specialists involved in cancer treatment. With Varian 360 Oncology care management, a clinic's data, records and patient information are connected through a single platform, enabling the entire cancer-fighting team to coordinate care. Its treatment simulators enable physicians to simulate radiation therapy treatments prior to delivery. The Company manufactures and sells Acuity, a simulator that uses amorphous silicon imaging technology and that has been designed to develop IMRT treatments by integrating simulation with treatment planning and by helping physicians address tumor motion caused by breathing. Its brachytherapy operations design, manufacture, sell and service brachytherapy products, including VariSource HDR afterloaders and GammaMed HDR/PDR afterloaders, BrachyVision brachytherapy treatment planning system, applicators and accessories. Brachytherapy also develops and markets the VariSeed LDR prostate treatment planning system and the Vitesse software for real-time treatment planning for HDR prostate brachytherapy. It serves university research and community hospitals, private and governmental institutions, healthcare agencies, physicians' offices, oncology practices, radiotherapy centers and cancer care clinics.
The Company competes with Elekta AB, Accuray Incorporated, ViewRay Incorporated, Philips Medical Systems, RaySearch Laboratories AB, Brainlab AG, Best Theratronics, Ltd., MIM Software Inc., Eckert & Ziegler BEBIG GmbH, Comet AG, IAE Industria Applicazioni Elettroniche Spa, Perkin-Elmer, Inc., Trixell S.A.S., Vieworks Co., Ltd., Canon, Inc., Hamamatsu Corporation, iRay Technology (Shanghai) Limited, Jiangsu CareRay Medical Systems Co., Ltd., Hitachi Heavy Industries, Ion Beam Applications S.A., Mevion Medical Systems, Inc. and Sumitomo Heavy Industries, Ltd.
Sector

Health Care Equipment & Services

Country

United States

Share Price

$177.07 (yesterday's closing price)

Shares in Issue

91 million

Market Cap

$16.1bn

CADI

0

Market Indices