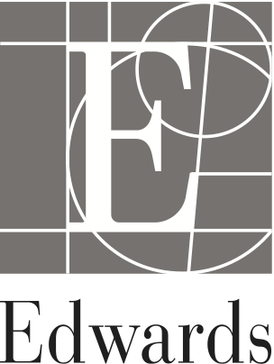 Edwards Lifesciences Corp

(

EW

) Dividends
Dividend Summary:


There have not been any declared dividends recently.
Exchange:
New York Stock Exchange
Sector:
Health Care Equipment & Services
| | | |
| --- | --- | --- |
| Status: | – | – |
| Type: | – | – |
| Per Share: | – | – |
| Ex-div Date: | – | – |
| Pay Date: | – | – |
| Your Holding: | 100 shares | 100 shares |
| Your Payment: | – | – |
Dividend Payment Calculator
Enter the number of shares you hold:
Free dividend email notifications
Receive an email whenever Edwards Lifesciences Corp declares a dividend:
No spam guaranteed. Unsubscribe at any time.
Declared and Forecast Edwards Lifesciences Corp Dividends
Ex-Div Date
Pay Date
Type
Amount
Currency
Status
There are no Edwards Lifesciences Corp dividends.
About Edwards Lifesciences Corp
Edwards Lifesciences Corporation, incorporated on September 10, 1999, is a manufacturer of heart valve systems and repair products used to replace or repair a patient's diseased or defective heart valve. The Company is globally engaged in patient-focused innovations for structural heart disease and critical care monitoring. Its segments include United States, Europe, Japan and Rest of World. Its products are categorized into three areas: Transcatheter Heart Valve Therapy, Surgical Heart Valve Therapy and Critical Care. It also develops hemodynamic monitoring systems that are used to measure a patient's cardiovascular function in the hospital setting. The Company's Transcatheter Heart Valve Therapy and Surgical Heart Valve Therapy products are manufactured in the United States, Singapore and Switzerland. Critical Care products are manufactured in its facilities located in Puerto Rico and the Dominican Republic. Its subsidiaries include Edwards Lifesciences Asset Management Corporation, Edwards Lifesciences CardiAQ LLC., Valtech Cardio Inc. and Red Hill Insurance Corporation.
Transcatheter Heart Valve Therapy
The Company is developing products, such as the Edwards SAPIEN 3 Ultra System, which is designed to incorporate various delivery system enhancements; CENTERA valve, which is designed to offer a low profile, repositionable technology delivered via a motorized handle; Edwards-CardiAQ valve for mitral replacement; the PASCAL system for mitral repair, and Edwards SAPIEN XT transcatheter heart valve, which is used for pulmonic valve replacement procedures, among others. The Edwards SAPIEN family of valves are used to treat heart valve diseases using catheter-based approaches for certain patients. As of December 31, 2016, its transcatheter aortic heart valves were available in more than 65 countries.
Surgical Heart Valve Therapy
The Company's surgical tissue heart valve product line is the Carpentier-Edwards PERIMOUNT pericardial valve platform, including the line of PERIMOUNT Magna Ease pericardial valves for aortic and mitral surgical valve replacement. Its EDWARDS INTUITY Elite Valve System, which is available in Europe, the United States and certain other geographies, is an invasive aortic heart valve system. In addition to its replacement valves, the Company offers surgical heart valve repair therapies, including annuloplasty rings and systems. It also offers cardiac cannula devices and various procedure-enabling platforms.
Critical Care
The Company's hemodynamic monitoring technologies are used before, during and after surgeries, such as open-heart, major vascular, major abdominal, neurological and orthopedic surgical procedures, as well as for acutely ill patients with conditions such as sepsis, shock, acute respiratory distress syndrome and multi-organ failure. Its Edwards' hemodynamic portfolio includes the minimally invasive FloTrac system and the noninvasive ClearSight system. Its hemodynamic monitoring portfolio also comprises the Swan-Ganz line of pulmonary artery catheters and the Edwards Oximetry Central Venous Catheters for continuous measurement of central venous oxygen saturation. Its EV1000 clinical monitoring platform displays a patient's physiological status and integrates many of its sensors and catheters into one platform.
The Company also offers disposable pressure monitoring devices and closed blood sampling systems to protect both patients and clinicians from the risk of infection. It manufactures and sells various peripheral vascular products used to treat endolumenal occlusive disease, including the Fogarty line of embolectomy catheters, which removes blood clots from peripheral blood vessels.
The Company competes with Medtronic PLC, Boston Scientific Corporation, Abbott Laboratories, Symetis SA, LivaNova PLC, ICU Medical, Inc., Getinge AB and LiDCO Group PLC.
Fundamentals
Country

🇺🇸 United States

Share Price

$79.82 yesterday's close

Shares in Issue

209m

Market Indices

S&P 500
Annual Dividends
Year
Amount
Change
2006
0.0c
2007
0.0c
0%
2008
0.0c
0%
2009
0.0c
0%
2010
0.0c
0%
2011
0.0c
0%
2012
0.0c
0%
2013
0.0c
0%
2014
0.0c
0%
2015
0.0c
0%
2016
0.0c
0%
2017
0.0c
0%
2018
0.0c
0%
2019
0.0c
0%
2020
Login required
Dividends
| Ex-Div Date | Pay Date | Year | Type | Frequency | Status | Amount |
| --- | --- | --- | --- | --- | --- | --- |
Edwards Lifesciences Corp optimized dividend - 12 month history