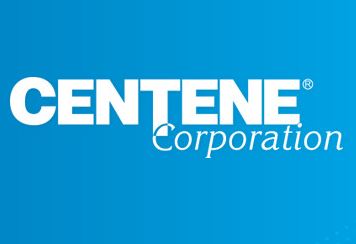 Centene Corp.

(

CNC

) Dividends
Dividend Summary:


There have not been any declared dividends recently.
Exchange:
New York Stock Exchange
Sector:
Health Care Equipment & Services
| | | |
| --- | --- | --- |
| Status: | – | – |
| Type: | – | – |
| Per Share: | – | – |
| Ex-div Date: | – | – |
| Pay Date: | – | – |
| Your Holding: | 100 shares | 100 shares |
| Your Payment: | – | – |
Dividend Payment Calculator
Enter the number of shares you hold:
Free dividend email notifications
Receive an email whenever Centene Corp. declares a dividend:
No spam guaranteed. Unsubscribe at any time.
Declared and Forecast Centene Corp. Dividends
Ex-Div Date
Pay Date
Type
Amount
Currency
Status
There are no Centene Corp. dividends.
About Centene Corp.
Centene Corporation, incorporated on September 26, 2001, is a healthcare company. The Company provides a portfolio of services to government sponsored healthcare programs, focusing on under-insured and uninsured individuals. The Company operates through two segments: Managed Care and Specialty Services. It provides member-focused services through locally based staff by assisting in accessing care, coordinating referrals to related health and social services and addressing member concerns and questions. It also provides education and outreach programs to inform and assist members in accessing appropriate healthcare services. The Managed Care segment consists of the Company's health plans, including all of the functions needed to operate them. The Specialty Services segment consists of the Company's specialty companies, offering auxiliary healthcare services and products.
Managed Care Segment
The Company's Managed Care segment provides health plan coverage to individuals, through government subsidized programs, including Medicaid, the State Children's Health Insurance Program (CHIP), Long Term Care, Foster Care, dual-eligible individuals (Duals) and the Supplemental Security Income Program, also known as the Aged, Blind or Disabled Program (ABD), Medicare, and Health Insurance Marketplace. The Company's health plans provide a range of services, including primary and specialty physician care; inpatient and outpatient hospital care; emergency and urgent care; prenatal care; laboratory and x-ray services; home healthcare; provision of durable medical equipment; behavioral health and substance abuse services; around the clock nurse advice line; transportation assistance; vision care; dental care; immunizations; prescriptions and limited over-the-counter drugs; specialty pharmacy; therapies; social work services, and care coordination.
The Company also offers a range of education and outreach programs to inform, assist and incentivize members in accessing healthcare services. These include Start Smart For Your Baby (Start Smart), Connections Plus, MemberConnections, The ScriptAssist for Hepatitis C Adherence Program, Health Initiatives for Children, Health Initiatives for Teens, Living Well With Sickle Cell, My Route for Health, The Diabetes Management Program, Community Health Record, The CentAccount Program, The Asthma Management Program, Fluvention, Preventive Care Programs, Readmission Reduction Program, Clinical Programs Library (CPL), Promotores Health Network (PHN) and myStrength.
Specialty Services Segment
The Company's Specialty Services segment consists of its specialty companies offering a range of healthcare services and products to state programs, correctional facilities, healthcare organizations, employer groups and other commercial organizations, as well as to its own subsidiaries. The Company's specialty services include Pharmacy Solutions; Health, Triage, Wellness, and Disease Management Services; Vision and Dental Services; Care Management Software; Correctional Healthcare Services; In-Home Health Services; Integrated Long-Term Care, and Federal Services.
The Company provides pharmacy benefit management (PBM) and specialty pharmacy services through its Envolve Pharmacy Solutions product. The Company offers specialized pharmacy benefit services through its specialty pharmacy, AcariaHealth. Its services include claims processing, pharmacy network management, benefit design consultation, drug utilization review, formulary and rebate management, online drug management tools, mail order pharmacy services, home delivery services, analytics and clinical consulting and patient and physician intervention. The Company's behavioral health networks feature a range of services and levels of care to help people with mental illness reach their recovery and wellness goals. Its vision benefit program administers routine and medical surgical eye care benefits through a contracted national network of eye care providers. Its Casenet is a software provider of care management solutions that automate the clinical, administrative and technical components of care management programs. Its Centurion provides healthcare services to individuals incarcerated in Massachusetts, Minnesota, Mississippi, Tennessee and Vermont state correctional facilities. U.S. Medical Management, the Company's subsidiary, provides in-home health services for high acuity populations. LifeShare provides home and community-based support for people with developmental disabilities, children in the child welfare system and people of all ages and abilities. In addition, LifeShare operates school-based programs that focus on students with special needs. The Company provides administrative services to Military Health System eligible beneficiaries, which includes eligible active duty service members and their families, retired service members and their families, survivors of retired service members and qualified former spouses.
Fundamentals
Country

🇺🇸 United States

Share Price

$54.34 yesterday's close

Shares in Issue

413m

Market Indices

S&P 500
Annual Dividends
Year
Amount
Change
2006
0.0c
2007
0.0c
0%
2008
0.0c
0%
2009
0.0c
0%
2010
0.0c
0%
2011
0.0c
0%
2012
0.0c
0%
2013
0.0c
0%
2014
0.0c
0%
2015
0.0c
0%
2016
0.0c
0%
2017
0.0c
0%
2018
0.0c
0%
2019
0.0c
0%
2020
Login required
Dividends
| Ex-Div Date | Pay Date | Year | Type | Frequency | Status | Amount |
| --- | --- | --- | --- | --- | --- | --- |
Centene Corp. optimized dividend - 12 month history