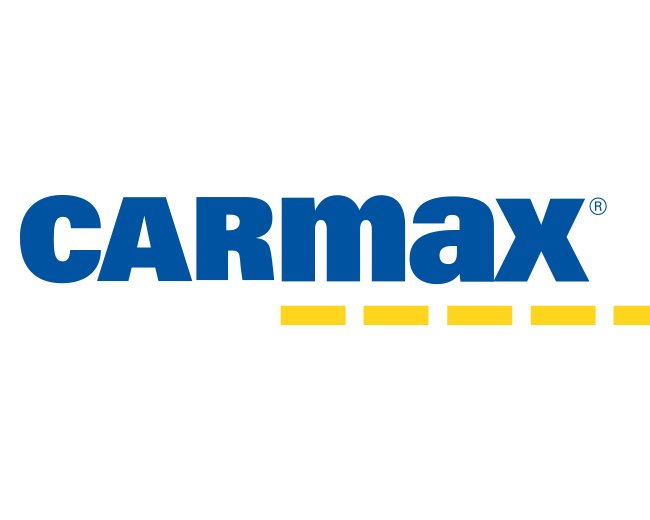 Carmax Inc
KMX
Dividend Summary


There have not been any declared dividends recently.
Latest Dividends
| | | |
| --- | --- | --- |
| Status | – | – |
| Type | – | – |
| Per share | – | – |
| Declaration date | – | – |
| Ex-div date | – | – |
| Pay date | – | – |
Enter the number of Carmax Inc shares you hold and we'll calculate your dividend payments:
Free Email Notification
Sign up for Carmax Inc and we'll email you the dividend information when they declare.
Add Carmax Inc to receive free notifications when they declare their dividends.
Your account is set up to receive Carmax Inc notifications.
The table below shows the full dividend history for Carmax Inc
Status
Type
Decl. date
Ex-div date
Pay date
Decl. Currency
Forecast amount
Decl. amount
Accuracy
There are no Carmax Inc dividends.
Year
Amount
Change
2006
0.0c
—
2007
0.0c
0%
2008
0.0c
0%
2009
0.0c
0%
2010
0.0c
0%
2011
0.0c
0%
2012
0.0c
0%
2013
0.0c
0%
2014
0.0c
0%
2015
0.0c
0%
2016
0.0c
0%
2017
0.0c
0%
2018
0.0c
0%
2019
0.0c
0%
2020
0.0c
0%
2021
0.0c
0%
2022
0.0c
0%
2023
Sign Up Required
Carmax Inc Optimized Dividend Chart
The chart below shows the optimized dividends for this security over a rolling 12-month period.
Dividend Yield Today

0.0%

Optimized Yield

52 Week High

0.0% on 05 October 2022

52 Week Low

0.0% on 05 October 2022

Next Ex-Div-Date Countdown
About Carmax Inc
CarMax, Inc. (CarMax), incorporated on October 4, 1996, is a holding company. The Company is a retailer of used vehicles. The Company operates through two segments: CarMax Sales Operations and CarMax Auto Finance (CAF). The Company's CarMax Sales Operations segment consists of all aspects of its auto merchandising and service operations, excluding financing provided by CAF. The Company's CAF segment consists of its own finance operation that provides vehicle financing through CarMax stores. The Company operates approximately 160 used car stores in over 70 metropolitan markets. The Company's products and services include retail merchandising, wholesale auctions, extended protection plans (EPPs), reconditioning and service, and customer credit. It offers customers a range of makes and models of used vehicles, including both domestic and imported vehicles. It provides condition disclosures on each vehicle, including those for vehicles with major mechanical issues, possible frame or flood damage, branded titles, salvage history and unknown true mileage. It performs routine mechanical and minor body repairs in-house; however, for some reconditioning services, including but not limited to services related to manufacturer's warranties, it engages third parties specializing in those services. The Company offers financing alternatives for retail customers across a range of the credit spectrum through CAF and arrangements with several financial institutions.
CarMax Sales Operations
The Company's CarMax Sales Operations segment sells used vehicles, purchases used vehicles from customers and other sources, sells related products and services, and arranges financing options for customers. Its finance program provides access to credit for customers across a range of the credit spectrum through both CAF and third-party providers. In addition to retailing used vehicles, the Company sells new vehicles at approximately two locations under franchise agreements. The Company also provides a range of other related products and services, including EPP products and vehicle repair service. The EPP products include extended service plans (ESPs) and guaranteed asset protection (GAP), which is designed to cover the unpaid balance on an auto loan in the event of a total loss of the vehicle or unrecovered theft.
CarMax Auto Finance
The Company's CAF segment provides financing to the customers of CarMax. CAF operates in the auto finance sector of the consumer finance market. CAF utilizes scoring models based upon the credit history of the customer along with CAF's historical experience to predict the likelihood of customer repayment. CAF also services all auto loans it originates and is responsible for providing billing statements, collecting payments, maintaining contact with delinquent customers, and arranging for the repossession of vehicles securing defaulted loans.
The Company competes with Cox Enterprises and KAR Auction Services, Inc.
Sector

Automobiles & Parts

Country

United States

Share Price

$68.19 (yesterday's closing price)

Shares in Issue

159 million

Market Cap

$10.8bn

CADI

0

Market Indices