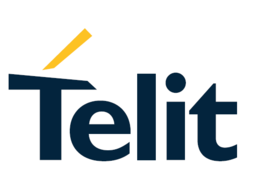 Telit Communications Plc

(

TCM

) Dividends
Dividend Summary:
The
previous Telit Communications Plc dividend
was
4.9c
and it went ex
over 3 years ago
and it was paid
over 3 years ago
.
There are typically 2 dividends per year (excluding specials), and the dividend cover is approximately 2.8.
Exchange:
London Stock Exchange
Sector:
Technology Hardware & Equipment
Previous Dividend
Next Dividend
Status:
Paid
–
Type:
Final
–
Per Share:
3.787p

(4.9c)

–
Ex-div Date:
Thu 06 Apr 2017
–
Pay Date:
Fri 05 May 2017
–
Your Holding:
100 shares
100 shares
Your Payment:
£3.79 ($4.90)
–
Dividend Payment Calculator
Enter the number of shares you hold:
Free dividend email notifications
Receive an email whenever Telit Communications Plc declares a dividend:
No spam guaranteed. Unsubscribe at any time.
Declared and Forecast Telit Communications Plc Dividends
Ex-Div Date
Pay Date
Type
Amount
Currency
Status
14 Apr 2016
27 May 2016
Final
4.096p

(6c)

USD
Paid
18 Aug 2016
23 Sep 2016
Interim
1.928p

(2.5c)

USD
Paid
06 Apr 2017
05 May 2017
Final
3.787p

(4.9c)

USD
Paid
About Telit Communications Plc
Telit is the global leader in Internet of Things (IoT) enablement. We offer the industry's broadest portfolio of integrated products, platforms and services to support and enable IoT deployments from things to apps. Our portfolio of modules addresses all cellular communication technologies, GNSS and short-to-long range wireless applications. Our IoT connectivity plans and IoT platform services help reduce the risks, time to market, complexity and costs associated with deploying and providing IoT services across industries and vertical markets worldwide.
Fundamentals
Country

🇬🇧 United Kingdom

Share Price

£1.36 Friday's close

Shares in Issue

128m

Market Indices

none

Home Page URL

https://www.telit.com/
Annual Dividends
| Year | Amount | Change |
| --- | --- | --- |
| 2006 | 0.0p | |
| 2007 | 0.0p | 0% |
| 2008 | 0.0p | 0% |
| 2009 | 0.0p | 0% |
| 2010 | 0.0p | 0% |
| 2011 | 0.0p | 0% |
| 2012 | 0.0p | 0% |
| 2013 | 0.0p | 0% |
| 2014 | 0.0p | 0% |
| 2015 | 4.0961p | 100% |
| 2016 | 5.7152p | 39.5% |
Dividends
| Ex-Div Date | Pay Date | Year | Type | Frequency | Status | Amount |
| --- | --- | --- | --- | --- | --- | --- |
| 14 Apr 2016 | 27 May 2016 | 2015 | Final | Semiannually | Paid | 4.096p (6c) |
| 18 Aug 2016 | 23 Sep 2016 | 2016 | Interim | Semiannually | Paid | 1.928p (2.5c) |
| 06 Apr 2017 | 05 May 2017 | 2016 | Final | Semiannually | Paid | 3.787p (4.9c) |
Telit Communications Plc optimized dividend - 12 month history