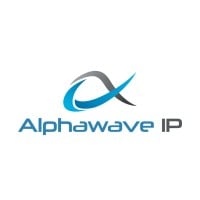 Alphawave IP Group Plc
AWE
Dividend Summary


There have not been any declared dividends recently.
Latest Dividends
| | | |
| --- | --- | --- |
| Status | – | – |
| Type | – | – |
| Per share | – | – |
| Declaration date | – | – |
| Ex-div date | – | – |
| Pay date | – | – |
Enter the number of Alphawave IP Group Plc shares you hold and we'll calculate your dividend payments:
Free Email Notification
Sign up for Alphawave IP Group Plc and we'll email you the dividend information when they declare.
Add Alphawave IP Group Plc to receive free notifications when they declare their dividends.
Your account is set up to receive Alphawave IP Group Plc notifications.
The table below shows the full dividend history for Alphawave IP Group Plc
Status
Type
Decl. date
Ex-div date
Pay date
Decl. Currency
Forecast amount
Decl. amount
Accuracy
There are no Alphawave IP Group Plc dividends.
Year
Amount
Change
2006
0.0p
—
2007
0.0p
2008
0.0p
2009
0.0p
2010
0.0p
2011
0.0p
2012
0.0p
2013
0.0p
2014
0.0p
2015
0.0p
2016
0.0p
2017
0.0p
2018
0.0p
2019
0.0p
2020
0.0p
2021
0.0p
2022
Sign Up Required
Alphawave IP Group Plc Optimized Dividend Chart
The chart below shows the optimized dividends for this security over a rolling 12-month period.
Dividend Yield Today

0.0%

Optimized Yield

52 Week High

0.0% on 18 November 2021

52 Week Low

0.0% on 18 November 2021

Next Ex-Div-Date Countdown
About Alphawave IP Group Plc
Alphawave IP Group plc is a United Kingdom-based company that is primarily engaged in providing wired connectivity solutions. The Company serves various markets, such as data centers, artificial intelligence (AI), 5G wireless infrastructure, data networking, autonomous vehicles and solid-state storage. Its products include Connectivity IP Cores, Integrated Product IP Cores and Chiplet IP Cores. The Company's wired Connectivity IP supports a wide range of data rates from 1Gbps to 112Gbps. Its Integrated Product IPs are designs for products that can be licensed by customers and either customized further or manufactured as-is. The Company's wholly owned subsidiaries include Alphawave IP Inc., Alphawave IP Corp., Alphawave IP (BVI) Ltd, Alphawave Call. Inc., Alphawave Exchange Inc. and Alphawave IP Limited.
Sector

Technology Hardware & Equipment

Country

United Kingdom

Share Price

£1.36 (yesterday's closing price)

Shares in Issue

665 million

Market Cap

£906mn

CADI

0

Market Indices

none