Nordea Bank Abp

(

NDA FI

)

Nordea Bank Abp provides full-services banking services. It operates through the following segments: Personal Banking, Commercial & Business Banking, Wholesale Banking, and Asset & Wealth Management. The Personal Banking segment offers household customers a full range of financial services and solutions through digital and other channels. The Commercial & Business Banking segment serves, advices and partners with small, medium and large corporate customers. The Wholesale Banking segment provides financing, cash management, and payment services, investment banking, capital markets products, and securities services to large corporate and institutional customers. The Asset & Wealth Management segment offers investment, savings, and pensions solutions to individuals and institutional investors. The company was founded in 1820 and is headquartered in Helsinki, Finland.
Optimized Dividends
52 Week High

13.73%

09 October 2019

52 Week Low

0.0%

26 September 2019

Next Ex-Div-Date Countdown
Nordea Bank Abp optimized dividend - 12 month history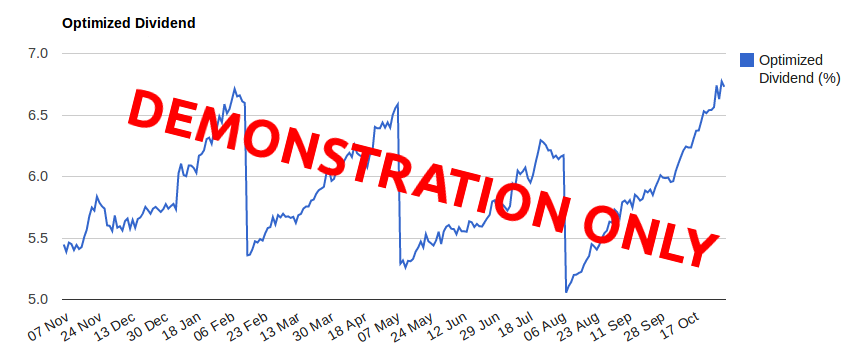 Nordea Bank Abp share price - 12 month history
You're currently viewing outdated and/or artificial data.
Try the real thing now:
You're in Demo Mode
You currently don't have access this feature, however you can preview the functionality.
This is a fully-functional demo intended to showcase the usefulness of this product using old data.
By proceeding you acknowledge that shown here is old data for demonstration purposes only.
Get the real data
To immediately activate your free account and see the live data you can log in with Facebook or LinkedIn: