Dividend of the week - ITV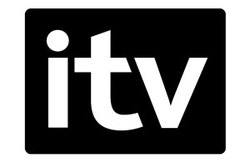 This week we are going to use DividendMax to go for decent growth stocks paying a pretty good dividend. These are obviously fairly difficult to find as the two tend not to go hand in hand, so we will set our annualised dividend level at 3%, which is fair play given the income alternatives out there. We set our market cap at over £1 billion and dividend cover greater than 3. Our forecast dividend increase is at least 20%.
This yields 1 very large stock in Rio Tinto with a market cap of over £50 billion, so hardly a candidate for high growth, but it could be a candidate recovery stock if commodities rise. However, it will not be the dividend of the week. The remaining selections are Evraz, GKN, African Barrick Gold, ITV, Travis Perkins and Smith & Nephew. Evraz looks like a far better recovery play than Rio, but the dividend forecasts are very wide.
The average analysts dividend forecasts for Evraz on digital look for 2012 are below what they have already paid out at the interim stage suggesting that they are going to ask shareholders for money back at the finals stage! I suspect the owners of Evraz will want dividends, ergo I believe dividend forecasts are far too low. I cannot recommend African Barrick as it is in the middle of a protracted takeover. GKN sits at the top its trading range and upside is limited; As does Travis Perkins. Smith & Nephew looks fully priced at the current level, which leaves ITV.
It is my belief that ITV is a sleeping giant. Formed from the merger of Carlton Communications and Granada, both formerly very large companies in their own right. We have seen the start of a recovery that has some way to go and this will be backed by strong increases in the dividend. Under the strong management of Adam Crozier, the company is about to complete year 3 of a 5 year transformation plan.
This, in itself should guarantee momentum. Throw into the mix economic recovery in two to three years time and we are potentially looking at a company that could outperform the market consistently over a sustained period of time. With ITV achieving it's first net cash position since it's inception in 2004 at the last financial year end, there is money to drive growth (and dividends).
At the time of the November Interim Management Statement, net cash stood at £90 million. It does stand near its 12 month high, but in this case long term sustained growth is to be reasonably expected. Analysts forecasts look undemanding. ITV gets the nod over Evraz for dividend of the week.
Companies mentioned
This article was originally acceessible only to DividendMax members and is now publicly available.