Diageo announce their interim dividend has been increased 5% to 27.41 pence per share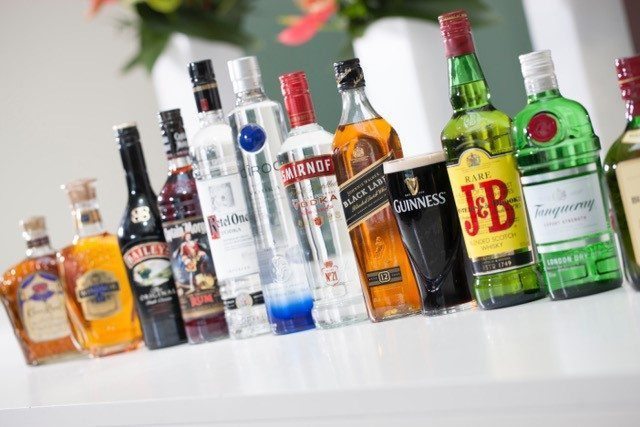 An interim dividend of 27.41 pence per share will be paid to holders of ordinary shares and ADRs on the register as of 28 February 2020. The ex-dividend date is 27 February 2020. This represents an increase of 5% on last year's interim dividend. The interim dividend will be paid to ordinary shareholders on 9 April 2020. Payment to US ADR holders will be made on 14 April 2020. A dividend reinvestment plan is available to holders of ordinary shares in respect of the interim dividend and the plan notice date is 19 March 2020.
The group aims to increase the dividend each half-year and the decision as to the rate of dividend increase is made with reference to dividend cover as well as current performance trends including sales and profit after tax together with cash generation. Diageo targets dividend cover (the ratio of basic earnings per share before exceptional items to dividend per share) within the range of 1.8-2.2 times. For the year ended 30 June 2019 dividend cover was 1.9 times. It is expected that a mid-single digit increase in the dividend will be maintained until the cover is operating comfortably in the policy range.
Other financial highlights include:
• Reported net sales (£7.2 billion) increased 4.2% driven by organic growth. Reported operating profit (£2.4 billion) increased 0.5%, driven by organic growth offset by unfavourable exchange, exceptional operating items and acquisitions and disposals
• All regions contributed to broad based organic net sales growth, up 4.2%, with organic volume up 0.2%
• Organic operating profit grew 4.6%, ahead of organic net sales, driven by productivity benefits from everyday cost efficiencies and strong price/mix, partially offset by cost inflation and upweighted marketing investment
• We continue to deliver consistently solid cash flow with net cash from operating activities at £1.3 billion, £0.3 billion lower than prior period and free cash flow at £1.0 billion, £0.4 billion lower than prior period largely due to one-off tax impacts and timing of tax payments
• Basic eps of 79.2 pence decreased by 2.1% due to prior year exceptional gains. Pre-exceptional eps grew 4.2% to 80.2 pence, driven by higher operating profit and the capital return programme
Companies mentioned