Tools to find income in a low-interest rate age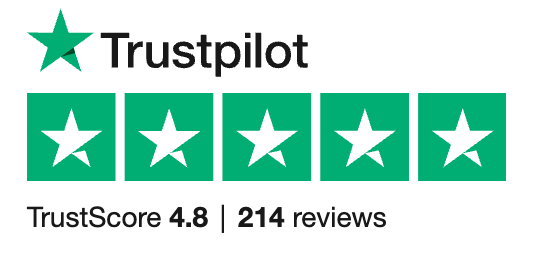 Power your investing with professional tools and institutional knowledge.
DividendMax provides professional tools that empower home investors to make smart trading decisions. Our tools make it easy to discover great buying opportunities, maximise yields, and track quality investments. Find quality, dividend-paying companies, invest in them and reinvest any dividends to accelerate returns.
As a DividendMax member, you'll benefit from the knowledge of our highly-experienced analyst team. You can create your own portfolio to track upcoming monthly dividend payments and identify your best-performing holdings. We'll also provide you with a weekly digest email containing a market summary and a performance update, personalised to your portfolio.
DividendMax covers over 2,200 shares across UK, EU, and US.
Search our database by entering the share name in the search box below. Don't worry if you can't find a specific share, we add bespoke shares for Premium members, so we'll always have your stocks covered.
Popular Searches
🇬🇧

Legal & General Group plc

LGEN

🇬🇧

BP plc

BP.

🇬🇧

Lloyds Banking Group plc

LLOY

🇬🇧

GSK Plc

GSK

🇬🇧

Shell Plc

SHEL

🇬🇧

Aviva Plc

AV.

🇬🇧

Vodafone Group plc

VOD

🇬🇧

Rio Tinto plc

RIO

🇬🇧

British American Tobacco Plc

BATS

🇬🇧

Imperial Brands Plc

IMB

🇬🇧

National Grid Plc

NG.

🇬🇧

Unilever plc

ULVR

🇬🇧

Tesco plc

TSCO

🇬🇧

M&G Plc

MNG

🇬🇧

Persimmon plc

PSN

🇬🇧

HSBC Holdings plc

HSBA

🇬🇧

Barclays plc

BARC

🇬🇧

BT Group

BT.A

🇬🇧

BAE Systems plc

BA.

🇬🇧

SSE Plc

SSE

🇬🇧

Taylor Wimpey

TW.

🇬🇧

Evraz Plc

EVR

🇬🇧

Phoenix Group Holdings Plc

PHNX

🇬🇧

Direct Line Insurance Group plc

DLG

🇬🇧

Greencoat UK Wind Plc

UKW

🇬🇧

Diageo plc

DGE

🇬🇧

Rolls-Royce Holdings Plc

RR.

🇬🇧

Astrazeneca plc

AZN

🇬🇧

Barratt Developments plc

BDEV

🇬🇧

Glencore plc

GLEN
🇺🇸

AT&T, Inc.

T

🇺🇸

Apple Inc

AAPL

🇺🇸

Coca-Cola Co

KO

🇺🇸

Realty Income Corp.

O

🇺🇸

Microsoft Corporation

MSFT

🇺🇸

Johnson & Johnson

JNJ

🇺🇸

Altria Group Inc.

MO

🇺🇸

Abbvie Inc

ABBV

🇺🇸

Verizon Communications Inc

VZ

🇺🇸

3M Co.

MMM

🇺🇸

Exxon Mobil Corp.

XOM

🇺🇸

AGNC Investment Corp

AGNC

🇺🇸

Pfizer Inc.

PFE

🇺🇸

Intel Corp.

INTC

🇺🇸

PepsiCo Inc

PEP

🇺🇸

McDonald's Corp

MCD

🇺🇸

International Business Machines Corp.

IBM

🇺🇸

Procter & Gamble Co.

PG

🇺🇸

Zim Integrated Shipping Services Ltd

ZIM

🇺🇸

Tesla Inc

TSLA

🇺🇸

Amazon.com Inc.

AMZN

🇺🇸

Walt Disney Co (The)

DIS

🇺🇸

JPMorgan Chase & Co.

JPM

🇺🇸

Main Street Capital Corporation

MAIN

🇺🇸

Chevron Corp.

CVX

🇺🇸

STAG Industrial Inc

STAG

🇺🇸

Petroleo Brasileiro S.A. Petrobras - ADR

PBR

🇺🇸

Cisco Systems, Inc.

CSCO

🇺🇸

Medical Properties Trust Inc

MPW

🇺🇸

Prospect Capital Corp

PSEC
 Reliable data
Accuracy like no other service. Our team of analysts research and review our dividend data daily to ensure it's up-to-date and complete. Our forecasts are the best in the industry.
 Greater coverage
More markets, more shares, and more dividend projections than any rival consumer product. No other service can match our coverage and accuracy. DividendMax is the only service projecting dividend forecasts 2+ years ahead.
 Expert opinion
Gain access to comprehensive industry knowledge via the DividendMax team. With news articles, daily comments, weekly digests and more, we'll keep you informed with insightful tips and analysis.
Testimonials
This product is quite brilliant.
Wow guys - you just paid my annual subscription in ONE dividend declaration. As a personal investor I was worried my £15/month was too much to justify paying but you just ACED it! Many thanks!
Hi, I love the website and the concept!
In my 15 years share trading experience, Dividend Max is truly something new and different. It combines an excellent database from which to select my own trades with 2 sample portfolios.
We are looking for reliable sources of income in this era of abnormally low interest rates - DividendMax provides both income and growth ideas. I rate this site highly.
Overall this is a great service – keep up the good work.
Great article Mark! Goes to show we do read what you send us in detail. I have made several portfolio share choices based on your reports. Have a great weekend and thanks for DividendMax.
DivendendMax is the greatest without any doubt whatsoever. So professionally run and such a beautifully designed Website
So much information available. Use it all the time. So lucky to have found it. Thank you.
I have been using DividendMax for around 13 months now. The site is easy to navigate and it's easy to see how the portfolio is doing. I use site info as part of the decision-making process when buying shares for both my personal portfolio & for my business. It's a great site.
I have found your DividendMax is a great help in shortlisting shares in my & my wife's ISA, my selections are aimed at long term buy & hold for income, keep up the good work.
Like the site very much Cheers Jeff
Just started a trial of your product. Nice concept!
Hi, nice service! I will be using it!
Thank you for your talk to Sigops last week. The email is still alive with comments between those who attended.
Thank you. Your site is getting better and better!
Well, what can I say? This is the best customer service I have received in some time.