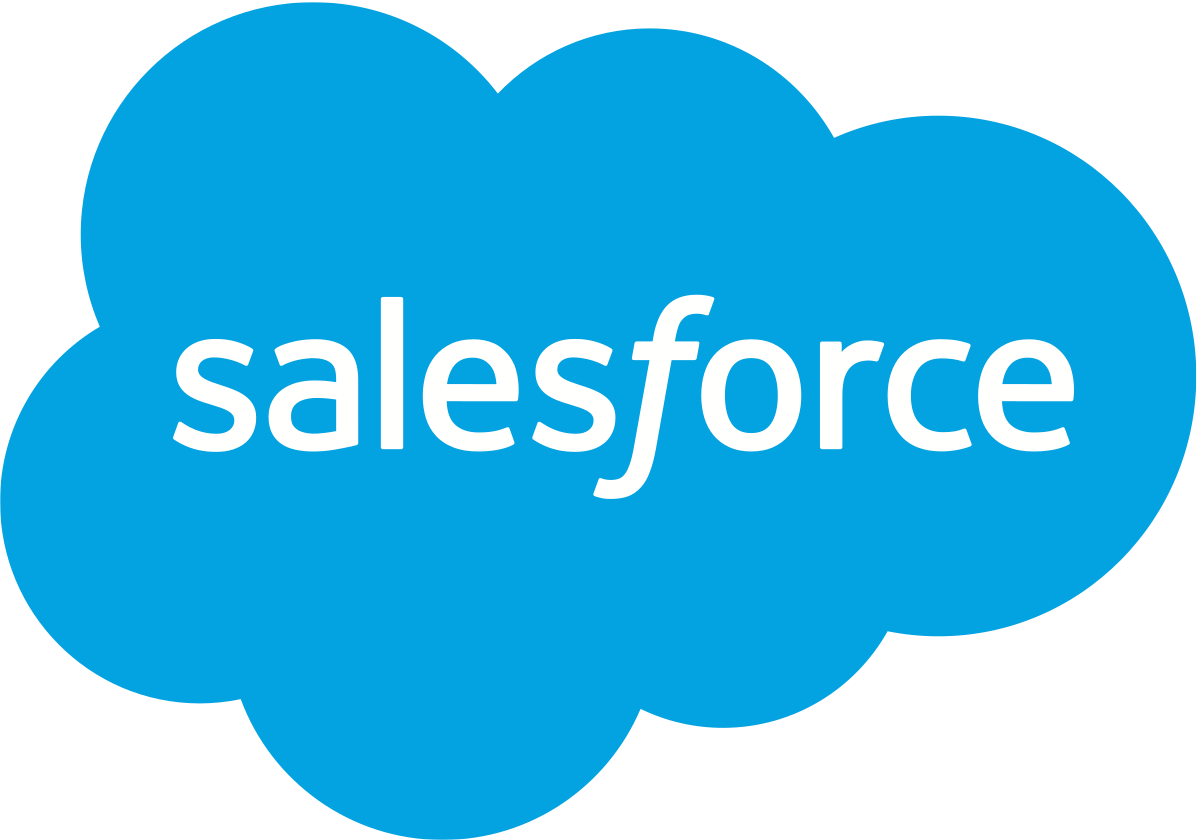 Salesforce.Com Inc

(

CRM

)

Salesforce.com, Inc., incorporated February 3, 1999, is a provider of enterprise software, delivered through the cloud, with a focus on customer relationship management (CRM). The Company focuses on cloud, mobile, social, Internet of Things (IoT) and artificial intelligence technologies. The Company's service offerings are configured and integrated with other platforms and enterprise applications. The Company delivers its service offerings via Internet browsers and on mobile devices. Its Customer Success Platform is a portfolio of service offerings providing sales force automation, customer service and support, marketing automation, digital commerce, community management, analytics, application development, IoT integration, collaborative productivity tools and its professional cloud services.

Cloud Service Offerings

The Company's cloud service offerings include Sales Cloud, Service Cloud, Marketing Cloud, Commerce Cloud, Community Cloud, Analytics Cloud, Salesforce Quip and Salesforce Platform. The Sales Cloud enables companies to store data, monitor leads and progress, forecast opportunities, gain insights through relationship intelligence and collaborate around any sale on desktop and mobile devices. The Sales Cloud also offers solutions for partner relationship management, including channel management and partner communities, and the ability to deliver quotes, contracts and invoices to improve forecasting and collect payments faster.

The Service Cloud enables companies to deliver more personalized customer service and support. Its customers use the Service Cloud to connect their service agents with customers across multiple channels, including phone, e-mail, chat, live video, short message service (SMS), self-service Web portals, social networks, online communities and directly within their own products and mobile applications. It also offers a field service solution that enables companies to connect agents, dispatchers and mobile employees through one centralized platform, through which they can schedule and dispatch work intelligently, and track and manage jobs in real-time. The Commerce Cloud empowers brands to deliver a digital commerce experience across Web, mobile, social and store. It also offers mobile-first point-of-sale and store operations capabilities connecting the physical and digital commerce experiences. The Community Cloud enables companies to create and manage trusted, branded digital destinations for customers, partners and employees. This allows companies to engage and collaborate directly with groups of people by giving them access to relevant information, applications and experts. The IoT Cloud enables companies to harness the power behind connected devices, products, sensors and applications to derive customer insights, which allows, companies to sell, service and market to their customers in a more personalized ways, and engage proactively with them in real time.

The Analytics Cloud enables any employee across an organization to explore business data, uncover new insights, make smarter decisions and take action from any device. The Analytics Cloud embeds insights related to the context of the business users' roles directly into the workflows and applications they use to make analytics easier and more intuitive, collaborative and actionable. Salesforce Quip is a productivity solution designed for teams with a mobile-first strategy, empowering everyone to collaborate without e-mail. Salesforce Quip combines documents, spreadsheets, task lists and team chat in one seamless experience known as a living document. The Salesforce Platform is for building enterprise applications and powering its CRM applications, with thousands of partner-built applications and millions of custom applications built by customers. The Salesforce Platform offers a new continuum of tools, frameworks and services that customers and partners need to build connected application fast.

The Company offers professional cloud services, including consulting, deployment, training, user-centric design and integration to help customers to achieve business results faster through adoption of Salesforce solutions. It offers several education service offerings to its customers and partners, ranging from introductory online courses to architecture certifications. With the Trailhead learning platform, its customers and partners have access to free online courses that address topics, such as using and administering its services and developing on its platform. For more advanced education, it offers instructor-led and online courses to certify its customers and partners on architecting, administering, deploying and developing its service offerings. In addition, it makes available a selection of online educational classes at no charge to customers that subscribe to its customer service plans.
Fundamentals
🇺🇸

United States

$182.75 yesterday's close
776m

$141.8bn

0
Optimized Dividends
52 Week High

0.0%

22 January 2020

52 Week Low

0.0%

22 January 2020

Next Ex-Div-Date Countdown
Annual Dividends
Year
Amount
Change
2006
0.0c
2007
0.0c
0%
2008
0.0c
0%
2009
0.0c
0%
2010
0.0c
0%
2011
0.0c
0%
2012
0.0c
0%
2013
0.0c
0%
2014
0.0c
0%
2015
0.0c
0%
2016
0.0c
0%
2017
0.0c
0%
2018
0.0c
0%
2019
0.0c
0%
2020
Login required
Dividends
| Ex-Div Date | Pay Date | Year | Type | Frequency | Status | Amount |
| --- | --- | --- | --- | --- | --- | --- |
Salesforce.Com Inc optimized dividend - 12 month history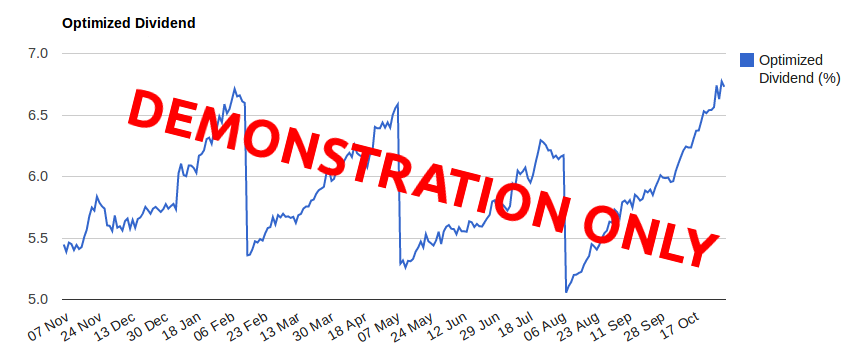 Salesforce.Com Inc share price - 12 month history
You're currently viewing outdated and/or artificial data.
Try the real thing now:
You're in Demo Mode
You currently don't have access this feature, however you can preview the functionality.
This is a fully-functional demo intended to showcase the usefulness of this product using old data.
By proceeding you acknowledge that shown here is old data for demonstration purposes only.
Get the real data
To immediately activate your free account and see the live data you can log in with Facebook or LinkedIn: