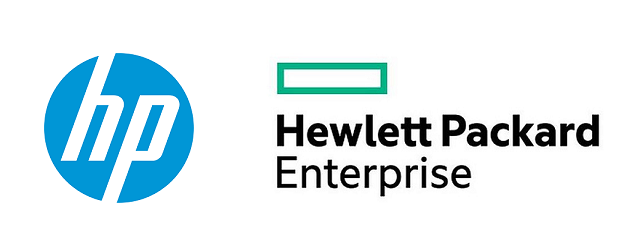 Hewlett Packard Enterprise Co

(

HPE

)

Hewlett Packard Enterprise Company, incorporated on February 25, 2015, is a provider of technology solutions. The Company's segments include: Enterprise Group, Software, Financial Services and Corporate Investments. The Enterprise Group segment provides its customers with the technology infrastructure they need to optimize traditional information technology (IT). The Software segment allows its customers to automate IT operations to simplify, accelerate and secure business processes and drives the analytics that turn raw data into actionable knowledge. The Financial Services segment enables flexible IT consumption models, financial architectures and customized investment solutions for its customers. The Corporate Investments segment includes Hewlett Packard Labs and certain business incubation projects, among others. The Company's customers range from small and medium-sized businesses (SMBs) to large global enterprises.

Enterprise Group

The Enterprise Group segment provides a portfolio of enterprise technology solutions to address customer needs in building the foundation for the applications, Web services and user experiences. Its technology addresses a range of customer challenges, including supporting new types of applications, new approaches to IT operations, and new demands and uses for insight, and managing new threats and risks. Its technology also allows customers to capitalize on a range of trends and opportunities, from servicing new segments and buying behaviors to inventing new consumption models and creating new revenue streams. Its technology delivers customer outcomes through its portfolio across servers, storage, networking, management software, converged infrastructure solutions and technology services. The Enterprise Group portfolio provides products and services across converged solutions engineered for the workloads in cloud, mobility, Infrastructure-as-a-Service and big data; HPE OneView as the unified display software-defined infrastructure management solution; HPE Helion cloud portfolio delivering an offering of hybrid cloud solutions, cloud services and cloud software, and technology services.

HPE Servers offers both Industry Standard Servers (ISS) as well as Business Critical Systems (BCS) to address a range of its customers' compute needs. ISS provides a range of products from entry level servers, premium HPE ProLiant servers and workload-specific servers for High Performance Computing, Big Data and Hyperscale workloads. These servers typically run Windows, Linux and virtualization platforms from software providers, including Microsoft Corporation (Microsoft) and VMware, Inc. (VMware), and open sourced software from other vendors while leveraging x86 processors from Intel Corporation and Advanced Micro Devices. For the Business-critical workloads, HPE delivers Integrity servers based on the Intel Itanium processor, HPE Integrity NonStop solutions and mission critical x86 HPE ProLiant servers. Its storage offerings include platforms for enterprise and SMB environments. Its 3PAR StoreServ Storage Platform is designed for virtualization, cloud and IT-as-a-service. Traditional Storage solutions include tape, storage networking and legacy external disk products, such as Enterprise Virtual Array (EVA) and XP. Converged Storage solutions include 3PAR StoreServ, StoreOnce and StoreVirtual products. These offerings enable its customers to optimize their existing storage systems, build new virtualization solutions and facilitate their transition to cloud computing.

The Enterprise Group networking offerings include switches, routers, wireless local area network (WLAN) and network management products that deliver open, scalable, secure, agile and consistent solutions that span the data center, campus and branch environments and deliver software-defined networking and unified communications capabilities. Its unified wired and wireless networking offerings include WLAN access points, controllers and switches. Its networking solutions are based on its FlexNetwork architecture, which is designed to enable simplified server virtualization, unified communications and business application delivery for the enterprise. Software-defined networking provides an end-to-end solution to automate the network from data center to campus and branch. Its technology services provide support and consulting services. Support services offerings span various levels of customer support needs and include HPE Foundation Care, its portfolio of reactive hardware and software support services; HPE Proactive Care, which combines remote support technology for real-time monitoring with access to its technical experts; HPE Datacenter Care, end-to-end support that enables customers to build, operate or consume IT in private or hybrid cloud environments, and Lifecycle Event services, which are event-based services, offering its technology expertise and advice for each phase of the technology life cycle. These services are available in the form of service contracts, pre-packaged offerings (HPE Care Pack services) or on a customized basis. Consulting services are focused on cloud mobility and big data and provide IT organizations with advice, design, implementation, migration and optimization of its platforms: servers, storage, networking and converged infrastructure.

Software

The Software segment portfolio provides big data analytics and applications, enterprise security, application testing and delivery management and IT operations management solutions for businesses and other enterprises of all sizes. Its Software offerings include licenses, support, professional services and software-as-a-service (SaaS). Its Big Data group provides a suite of software designed to help organizations capture, store, explore, analyze, protect and share information and insights within and outside their organizations to improve business outcomes, while also enabling them to manage risks and meet legal obligations. Its Big Data suite includes HPE Vertica, the analytics database technology for machine, structured and semi-structured data, and HPE IDOL, an analytics tool for human information, as well as solutions for archiving, data protection, e-discovery, information governance and enterprise content management. Its big data platform, HPE Haven, brings these assets together for processing and understanding machine and sensor data, business data and unstructured human information. Its Software segment also leverages HPE Haven's analytic assets to deliver purpose-built solutions for a range of markets, including application testing and delivery, big data analytics and applications, IT operations management and enterprise security. These solutions are designed for businesses and enterprises of all sizes, and are available through on premise, as well as through SaaS and hybrid delivery models. Software's HPE Haven big data platform and purpose-built applications are augmented by its support and professional services offerings in order to provide an end-to-end solution to customers.

Its Application Delivery Management group provides software that enables organizations to deliver high-performance applications, accelerating the application delivery life cycle and automating the testing processes to ensure the quality and scalability of desktop, Web, mobile and cloud-based applications. Its Enterprise Security software is designed to disrupt fraud, hackers and cyber criminals by testing and scanning software and Websites for security vulnerabilities, improving network defenses and security, implementing security controls, safeguarding data at rest, in motion and in use (regardless of where software and data reside) and providing security intelligent, analytics and information management to identify threats and manage risk. Its IT Operations Management group provides the software required to automate routine IT tasks and to pinpoint IT problems as they occur, helping enterprises to reduce operational costs and improve the reliability of applications running in a traditional, cloud or hybrid environment.

Financial Services

The Financial Services segment provides investment solutions for its customers, such as leasing, financing, IT consumption and utility programs, and asset management services that facilitate technology deployment models and the acquisition of complete IT solutions, including hardware, software and services. In order to provide flexible services and capabilities that support the entire IT life cycle, the Financial Services segment partners with its customers globally to help build investment strategies that enhance their business agility and support their business transformation. It offers a selection of investment solution capabilities for enterprise customers and channel partners, along with an array of financial options to SMBs and educational and governmental entities.

The Company competes with International Business Machines Corporation, Dell Inc., EMC Corporation, Cisco Systems, Inc., Lenovo Group Ltd., Oracle Corporation, Fujitsu Limited, Inspur Co., Ltd., Huawei Technologies Co. Ltd., NetApp, Inc., Hitachi Ltd., Juniper Networks, Inc., Arista Networks, Inc., Extreme Networks, Inc., Brocade Communications Systems, Inc., VMware, Inc., Microsoft Corporation, Google Inc., Rackspace Inc., Amazon.com, Inc., Computer Sciences Corporation, Accenture plc, Wipro Limited, Infosys Limited, Tata Consultancy Services Ltd., CA Technologies, Inc., , BMC Software, Inc., Adobe Systems Inc., Open Text Corporation, Symantec Corporation and Intel Corporation.
Fundamentals
🇺🇸

United States

$12.75 yesterday's close
1340m

$17.1bn

4
Optimized Dividends
52 Week High

5.83%

23 August 2019

52 Week Low

4.46%

26 July 2019

Next Ex-Div-Date Countdown
Annual Dividends
Year
Amount
Change
2006
0.0c
2007
0.0c
0%
2008
0.0c
0%
2009
0.0c
0%
2010
0.0c
0%
2011
0.0c
0%
2012
0.0c
0%
2013
0.0c
0%
2014
0.0c
0%
2015
0.0c
0%
2016
22.0c
100%
2017
26.0c
18.2%
2018
37.5c
44.2%
2019
Login required
2020
Login required
2021
Login required
Dividends
| Ex-Div Date | Pay Date | Year | Type | Frequency | Status | Amount |
| --- | --- | --- | --- | --- | --- | --- |
| 07 Dec 2015 | 06 Jan 2016 | 2016 | Interim | Quarterly | Paid | 5.5c |
| 07 Mar 2016 | 06 Apr 2016 | 2016 | Interim | Quarterly | Paid | 5.5c |
| 06 Jun 2016 | 06 Jul 2016 | 2016 | Interim | Quarterly | Paid | 5.5c |
| 07 Oct 2016 | 02 Nov 2016 | 2016 | Final | Quarterly | Paid | 5.5c |
| 12 Dec 2016 | 04 Jan 2017 | 2017 | Interim | Quarterly | Paid | 6.5c |
| 13 Mar 2017 | 05 Apr 2017 | 2017 | Interim | Quarterly | Paid | 6.5c |
| 12 Jun 2017 | 05 Jul 2017 | 2017 | Interim | Quarterly | Paid | 6.5c |
| 12 Sep 2017 | 04 Oct 2017 | 2017 | Final | Quarterly | Paid | 6.5c |
| 12 Dec 2017 | 03 Jan 2018 | 2018 | Interim | Quarterly | Paid | 7.5c |
| 13 Mar 2018 | 04 Apr 2018 | 2018 | Interim | Quarterly | Paid | 7.5c |
| 12 Jun 2018 | 04 Jul 2018 | 2018 | Interim | Quarterly | Paid | 11.25c |
| 11 Sep 2018 | 03 Oct 2018 | 2018 | Final | Quarterly | Paid | 11.25c |
| 11 Dec 2018 | 02 Jan 2019 | 2019 | Interim | Quarterly | Paid | 11.25c |
| 12 Mar 2019 | 03 Apr 2019 | 2019 | Interim | Quarterly | Paid | 11.25c |
| 11 Jun 2019 | 03 Jul 2019 | 2019 | Interim | Quarterly | Paid | 11.25c |
| Login | Login | 2019 | Final | Quarterly | Declared | Login |
| Login | Login | 2020 | Interim | Quarterly | Forecast | Login |
| Login | Login | 2020 | Interim | Quarterly | Forecast | Login |
| Login | Login | 2020 | Interim | Quarterly | Forecast | Login |
| Login | Login | 2020 | Final | Quarterly | Forecast | Login |
| Login | Login | 2021 | Interim | Quarterly | Forecast | Login |
| Login | Login | 2021 | Interim | Quarterly | Forecast | Login |
| Login | Login | 2021 | Interim | Quarterly | Forecast | Login |
| Login | Login | 2021 | Final | Quarterly | Forecast | Login |
Hewlett Packard Enterprise Co optimized dividend - 12 month history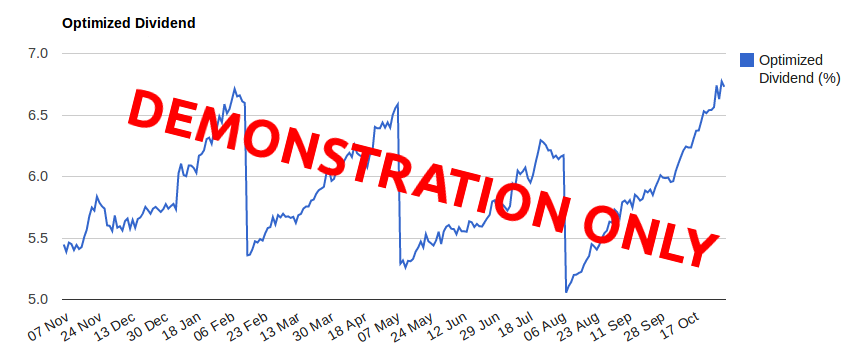 Hewlett Packard Enterprise Co share price - 12 month history
You're currently viewing outdated and/or artificial data.
Try the real thing now:
You're in Demo Mode
You currently don't have access this feature, however you can preview the functionality.
This is a fully-functional demo intended to showcase the usefulness of this product using old data.
By proceeding you acknowledge that shown here is old data for demonstration purposes only.
Get the real data
To immediately activate your free account and see the live data you can log in with Facebook or LinkedIn: