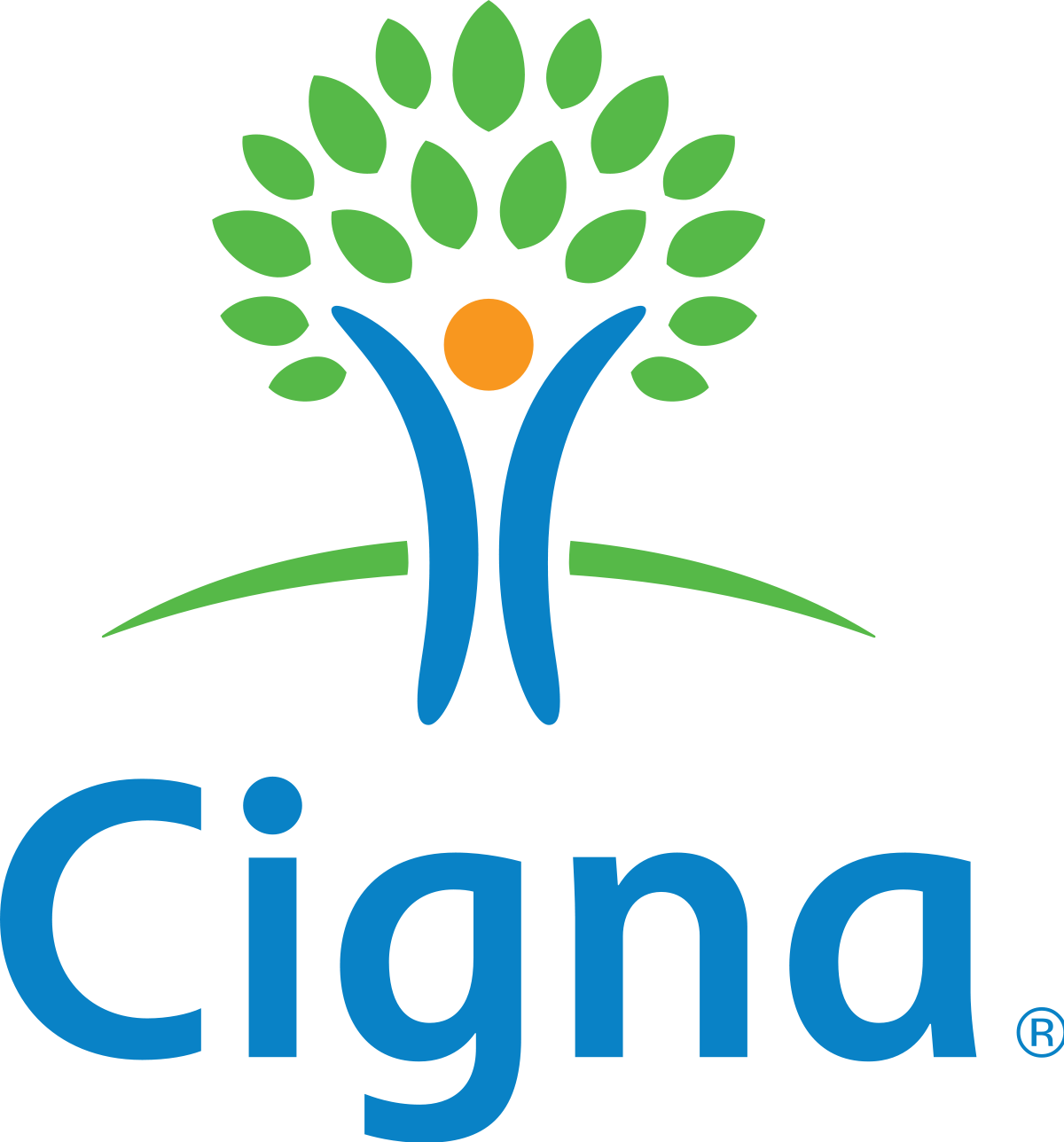 Cigna Corp.

(

CI

) Dividends
Dividend Summary:
The
next Cigna Corp. dividend
is expected to go ex
in 5 months
and to be paid
in 6 months
.
The
previous Cigna Corp. dividend
was
4c
and it went ex
7 months ago
and it was paid
6 months ago
.
There is typically 1 dividend per year (excluding specials).
Exchange:
New York Stock Exchange
Sector:
Health Care Equipment & Services
| | | |
| --- | --- | --- |
| Status: | Paid | Forecast |
| Type: | Final | Final |
| Per Share: | 4c | Sign Up Required |
| Ex-div Date: | Mon 09 Mar 2020 | Tue 09 Mar 2021 |
| Pay Date: | Thu 09 Apr 2020 | Fri 09 Apr 2021 |
| Your Holding: | 100 shares | 100 shares |
| Your Payment: | $4.00 | Sign Up Required |
Dividend Payment Calculator
Enter the number of shares you hold:
Free dividend email notifications
Receive an email whenever Cigna Corp. declares a dividend:
No spam guaranteed. Unsubscribe at any time.
Declared and Forecast Cigna Corp. Dividends
| Ex-Div Date | Pay Date | Type | Amount | Currency | Status |
| --- | --- | --- | --- | --- | --- |
| 08 Mar 2013 | 10 Apr 2013 | Final | 4c | USD | Paid |
| 10 Mar 2014 | 09 Apr 2014 | Final | 4c | USD | Paid |
| 10 Mar 2015 | 10 Apr 2015 | Final | 4c | USD | Paid |
| 09 Mar 2016 | 11 Apr 2016 | Final | 4c | USD | Paid |
| 08 Mar 2017 | 10 Apr 2017 | Final | 4c | USD | Paid |
| 09 Mar 2018 | 10 Apr 2018 | Final | 4c | USD | Paid |
| 08 Mar 2019 | 10 Apr 2019 | Final | 4c | USD | Paid |
| 09 Mar 2020 | 09 Apr 2020 | Final | 4c | USD | Paid |
| 09 Mar 2021 | 09 Apr 2021 | Final | Sign Up Required | USD | Forecast |
| 09 Mar 2022 | 11 Apr 2022 | Final | Sign Up Required | USD | Forecast |
| 09 Mar 2023 | 10 Apr 2023 | Final | Sign Up Required | USD | Forecast |
| 08 Mar 2024 | 10 Apr 2024 | Final | Sign Up Required | USD | Forecast |
| 10 Mar 2025 | 10 Apr 2025 | Final | Sign Up Required | USD | Forecast |
How accurate are our Cigna Corp. forecasts?
Prediction Date
Dividend Date
Forecast Amount
Actual Amount
Accuracy
15 Jul 2019
09 Mar 2020
4c
4c
100% 😄
Average Cigna Corp. Forecast Accuracy
100% 😄
About Cigna Corp.
Cigna Corporation, incorporated on March 6, 2018, together with its subsidiaries, is a health services company. The Company offers medical, dental, disability, life and accident insurance and related products and services. The Company's segments include Global Health Care, Global Supplemental Benefits, Group Disability and Life, and Other Operations and Corporate. The Company's products are offered through employers and other groups, such as Governmental and non-Governmental organizations, unions and associations. Cigna also offers commercial health and dental insurance, Medicare and Medicaid products and health, life and accident insurance coverages to individuals in the United States and international markets. The Company's other business operations include corporate-owned life insurance business (COLI), run-off reinsurance and settlement annuity businesses.
Global Health Care
The Global Health Care segment aggregates the commercial and Government operating segments. Its commercial operating segment encompasses the United States commercial and certain international healthcare businesses serving employers and their employees, other groups, and individuals. In addition, the United States commercial healthcare business also serves individuals through its product offerings both on and off the public health insurance exchanges. Through this segment, Cigna offers its insured and self-insured customers with medical, dental, behavioral health, vision and prescription drug benefit plans, health advocacy programs, and other products and services. Its Government operating segment offers Medicare Advantage, Medicare Part D and Medicaid plans.
The Company offers a variety of medical plans, such as managed care plans, preferred provider organization (PPO) plans and choice fund suite of consumer products. The managed care plans include network, network open access and open access plus. The Company offers a product line of health maintenance organization (HMO) and indemnity managed care benefit plans. Its PPO product line features a network with provider access. The Company's medical plans are integrated with the Cigna choice fund suite of products, including health reimbursement accounts (HRA), health savings accounts (HSA) and flexible spending accounts (FSA) that are designed for customers to play a role in understanding and managing their health and associated expenses.
The Company offers stop loss insurance coverage for self-insured plans that provides reimbursement for claims in excess of a predetermined amount for individuals, the entire group, or both. As of December 31, 2017, the Company offered medicare advantage plans in 17 states and the District of Columbia through its Cigna-HealthSpring brand. Under a medicare advantage plan, medicare-eligible beneficiaries may receive healthcare benefits, including prescription drugs, through a managed care health plan, such as its coordinated care plans. Its medicare part D prescription drug program provides various plan options, as well as service and information support to medicare and medicaid eligible customers. It also offers an array of medical management, disease management and wellness services to employers and other plan sponsors. It offers prescription drug plans to its commercial and government customers both in conjunction with its medical products and on a stand-alone basis. It offers a variety of dental care products, including dental health maintenance organization plans (Dental HMO) plans and dental preferred provider organization (Dental PPO) plans.
As of December 31, 2017, Cigna medical group, a multi-specialty medical group practice, delivered primary care and specialty care services through 20 medical facilities and 120 clinicians in Phoenix, Arizona. As of December 31, 2017, Cigna Onsite Health provided employer-based onsite or nearby health centers and health and wellness coaches with approximately 60 health centers and 160 health coaches. Care delivery services include acute, episodic care, primary care, health and wellness coaching programs and biometric screenings. Virtual healthcare services are also available to help extend access to care for both coaching and treatment services.
Global Supplemental Benefits
The Global Supplemental Benefits segment offers supplemental health, life and accident insurance products in selected international markets and in the United States. Its Supplemental health products provide payments for a variety of health risks and include personal accident, accidental death, critical illness, hospitalization, travel, dental, cancer and other dread disease coverages. It also offers customers individual private medical insurance, term and variable universal life insurance, and savings products.
The Company offers individual medicare supplement plans that provide retirees with federally Medigap-style plans. Retirees may select among the various plans with specific plan options to meet their needs and may visit, without the need for a referral, any healthcare professional or facility that accepts medicare throughout the United States.
Group Disability and Life
The Group Disability and Life segment provides group long-term and short-term disability insurance, group life insurance, accident and specialty insurance and related services. As of December 31, 2017, it marketed these products and services in all 50 states, the District of Columbia, Puerto Rico, the United States Virgin Islands and Canada. Its long-term and short-term group disability insurance products provide a fixed level of income to replace a portion of wages lost because of disability. Group disability coverage is typically employer-paid or a combination of employer and employee-paid, but also may include coverage paid for entirely by employees. As part of its group disability insurance products, it also provides assistance to employees in returning to work and assistance to their employers. The Group life insurance products offered include term life and universal life.
The Company offers personal accident insurance coverage, consisting primarily of accidental death and dismemberment, and travel accident insurance to employers. In addition, it offers specialty insurance services that consist primarily of disability and life, accident, and hospital indemnity products to professional or trade associations and financial institutions. It also provides various voluntary products and services that are paid by the employee and offered at the employer's worksite.
The Company competes with Aetna, Anthem, Humana, Kaiser Permanente, UnitedHealth Group, MetLife, BUPA and Allianz.
Fundamentals
Country

🇺🇸 United States

Share Price

$169.41 yesterday's close

Shares in Issue

379m

Market Indices

S&P 500
Cigna Corp. optimized dividend - 12 month history