Man Group Limited

(

EMG

)

Man Group PLC is a Jersey-based investment management company focused on delivering active management portfolio solutions. The Company's investment engines offer a broad range of products and services to address clients' investment needs covering quantitative, discretionary and multi-manager. It is active across equity, multi-asset, real estate, commodities, currency, credit and volatility markets. The Company provides long-only, alternative and private markets products on a single and multi-manager basis. It develops bespoke portfolio solutions, and offers fund and hedge fund services. The Company operates its investment management businesses through its investment managers: Man AHL, Man Numeric, Man GLG, Man FRM and Man GPM.
Fundamentals
🇬🇧

United Kingdom

£1.41 yesterday's close
1540m

£2.2bn

1.8
0
Optimized Dividends
52 Week High

7.65%

07 August 2019

52 Week Low

0.0%

30 July 2019

Next Ex-Div-Date Countdown
Annual Dividends
Year
Amount
Change
2006
0.0p
2007
0.0p
0%
2008
0.0p
0%
2009
0.0p
0%
2010
0.0p
0%
2011
0.0p
0%
2012
0.0p
0%
2013
0.0p
0%
2014
0.0p
0%
2015
0.0p
0%
2016
0.0p
0%
2017
0.0p
0%
2018
0.0p
0%
2019
Login required
2020
Login required
2021
Login required
Dividends
Ex-Div Date
Pay Date
Year
Type
Frequency
Status
Amount
08 Aug 2019
04 Sep 2019
2019
Interim
Semiannually
Paid
3.847p

(4.7c)

Login
Login
2019
Final
Semiannually
Forecast
Login
Login
Login
2020
Interim
Semiannually
Forecast
Login
Login
Login
2020
Final
Semiannually
Forecast
Login
Login
Login
2021
Interim
Semiannually
Forecast
Login
Login
Login
2021
Final
Semiannually
Forecast
Login
Man Group Limited optimized dividend - 12 month history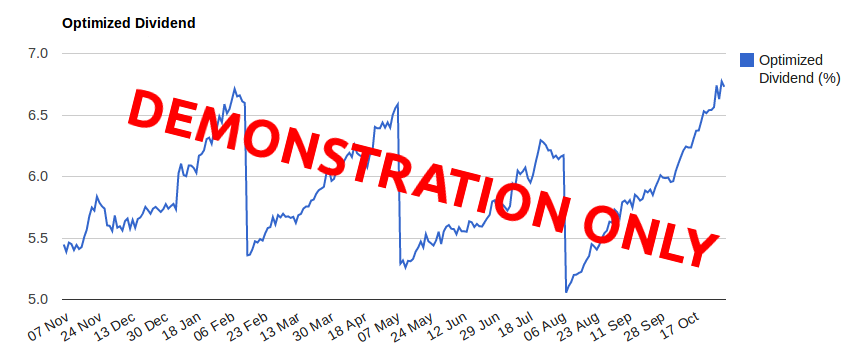 Man Group Limited share price - 12 month history
You're currently viewing outdated and/or artificial data.
Try the real thing now:
You're in Demo Mode
You currently don't have access this feature, however you can preview the functionality.
This is a fully-functional demo intended to showcase the usefulness of this product using old data.
By proceeding you acknowledge that shown here is old data for demonstration purposes only.
Get the real data
To immediately activate your free account and see the live data you can log in with Facebook or LinkedIn: