BH Macro Ltd

(

BHME

)

The Company is organised as a feeder fund that invests all of its assets (net of short-term working capital requirements) directly in the Master Fund, a hedge fund in the form of a Cayman Islands open ended investment company, and which has as its investment objective the generation of consistent long-term appreciation through active leveraged trading and investment on a global basis. The underlying philosophy is to construct strategies, often contingent in nature, with superior risk/return profiles, whose outcome will often be crystallised by an expected event occurring within a pre-determined period of time.
Fundamentals
🇬🇧

United Kingdom

£18.25 Friday's close
7m

£135mn

0

none
Optimized Dividends
52 Week High

0.0%

52 Week Low

0.0%

Next Ex-Div-Date Countdown
Annual Dividends
| Year | Amount | Change |
| --- | --- | --- |
| 2006 | 0.0p | |
| 2007 | 0.0p | 0% |
| 2008 | 0.0p | 0% |
| 2009 | 0.0p | 0% |
Dividends
Ex-Div Date
Pay Date
Year
Type
Frequency
Status
Amount
29 Jun 2012
09 Jul 2012
2012
Special
Irregularly
Paid
1462.292p

(1843.2¢)
BH Macro Ltd optimized dividend - 12 month history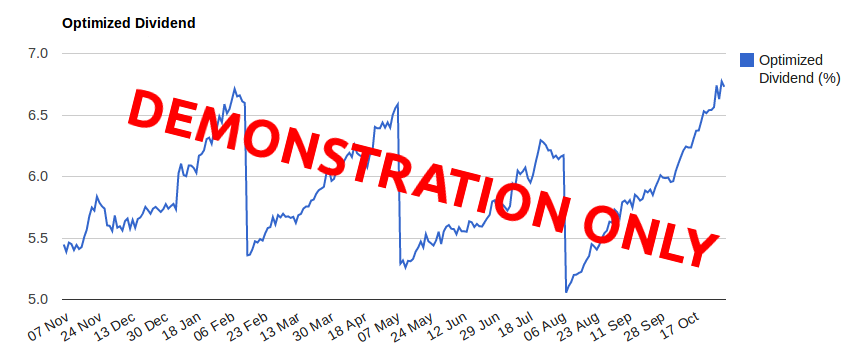 BH Macro Ltd share price - 12 month history
You're currently viewing outdated and/or artificial data.
Try the real thing now:
You're in Demo Mode
You currently don't have access this feature, however you can preview the functionality.
This is a fully-functional demo intended to showcase the usefulness of this product using old data.
By proceeding you acknowledge that shown here is old data for demonstration purposes only.
Get the real data
To immediately activate your free account and see the live data you can log in with Facebook or LinkedIn: