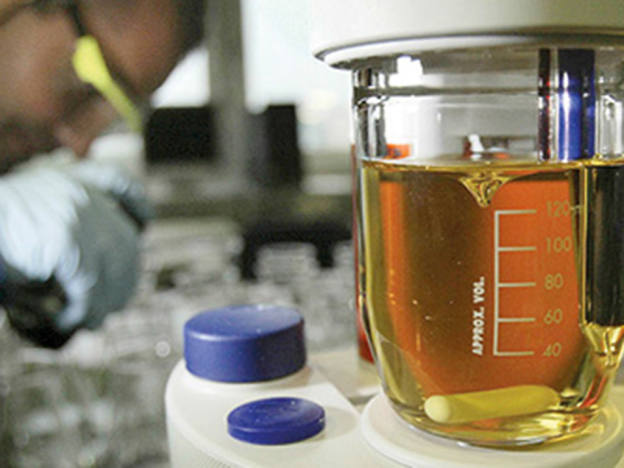 This year, the Elementis Board is recommending a total ordinary dividend of 8.55 cents per share (2018: 8.40 cents per share), reflecting confidence in the Group's business model and ability to generate cash, its medium term prospects and the levels of investment required to deliver our Innovation, Growth and Efficiency objectives.
The final dividend will be paid on 29 May 2020 in pounds sterling at an exchange rate of £1.00:$1.2925 (equivalent to a sterling amount of 4.4487 pence per share) to shareholders on the register at 1 May 2020. The Board declared an interim dividend at the time of the Interim Results announcement of 2.80 cents per share (2018: 2.70 cents).
Other financial highlights include:
Revenue from continuing operations up 6% from $822m to $874m, driven by contribution from the recently acquired Talc business more than offsetting declines in other businesses.
Adjusted operating profit down 7% to $123m. Growth in Talc and self-help actions offset by market related declines in Chromium and Energy, weaker industrial production and destocking in Coatings, and competitive pressures in AP Actives as volumes recover ahead of India plant start up. Statutory operating profit up 19% to $101m.
Strong operating cash conversion of 130% driven by sustainable working capital reductions and capital discipline. Net debt reduced by $44m from $498m to $454m despite $29m of one off cash items in the first half. Year-end financial leverage5 up from 2.5x in 2018 to 2.7x.