Hays have announced an interim dividend which is flat at 1.11p, in line with their dividend policy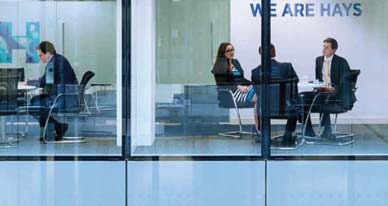 In line with their policy, the Board is maintaining the interim core dividend at 1.11p per share (2018: 1.11p). The interim dividend payment date will be 9 April 2020 and the ex-dividend date is 5 March 2020 (record date 6 March 2020).
Other financial highlights include:
First half operating profit declined by 18% to £100.1 million, driven by: 1) c.£15 million reduction in reported Group net fees YoY, including a sharp slowdown in their largest country, Germany, and three specific external events in December (general strikes in France, Australian bushfires and the UK Election); and 2) c.£9 million of net reported cost increases, driven by strategic investment in IT specialism globally, property and IT capability
Australia & New Zealand (ANZ): net fees down 4%, with operating profit down 14%. Resilient Temp performance, down 2%, with Perm down 9% in tough Private sector markets
Germany: net fees down 5%, with operating profit down 20%. Tough market conditions, with reduced business confidence and increased client cost control, particularly in Automotive, Manufacturing and Financial Services. Fees in Temp & Contracting fell 5%, with a 2% reduction in volume and 3% lower average hours worked per assignment
UK & Ireland (UK&I): net fees fell by 4%, with operating profit down 21%, significantly impacted by pre-Election uncertainties leading to Private sector fees decreasing by 8%. Good Public sector fee performance, up 8%
Rest of World (RoW): net fee growth of 2%, with operating profit down 20%, impacted by a marked deceleration in fee growth in China through the half, a sharp slowdown in France in December and strategic investment in their IT specialism and property. Asia fees up 4% overall, and good 7% growth in the Americas. Fees were flat in EMEA ex-Germany. Six countries grew by more than 10% including the USA and Russia
Group initiatives: while consultant headcount fell 2% YoY, average H1 headcount increased 1% as they added c.200 consultants in their structurally-attractive IT specialism. As Q2 trading weakened, they implemented an overhead reduction programme which will deliver c.£5 million of cost savings in H2, with further cost initiatives underway
Net cash of £13.2 million, after paying £121.6 million of special and final dividends in November. Good underlying conversion of operating profit into operating cash flow.
Companies mentioned