Berkeley announces increased return of capital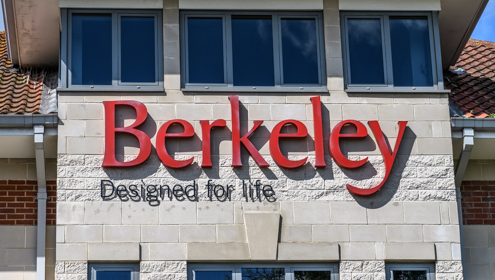 The Berkeley Group Holdings plc ("Berkeley") is proposing to increase its returns to shareholders by approximately £455 million over the next two years. Under its existing programme, returns of £125 million were due to be made by 31 March 2020 (£155 million already having been made) and £280 million in each of the following financial years. Under today's proposals, approximately £500 million will be returned to shareholders by means of a B Share Scheme in March 2020 and a further £500 million to shareholders in March 2021.
Following this, the intention is to revert to making annual returns of £280 million in six-monthly instalments of £140 million through either share buy-backs or dividends. The first of these regular £140 million payments will be made for the six month period ending 31 March 2022; with subsequent payments of £140 million (£280 million per annum) then made each six months up to and including 30 September 2025. Berkeley will continue to review its capital allocation policy to determine if it is appropriate to return additional capital to shareholders.
Companies mentioned