Shoe Zone propose maintained final dividend of 8.0p per share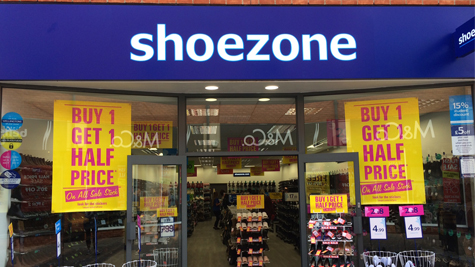 The Shoe Zone Board is proposing to maintain the final dividend of 8.0p (2018: 8.0p) per share, giving a total ordinary dividend for the year of 11.5p (2018: 11.5p) per share, despite the fall in underlying earnings in the year. They believe that this demonstrates confidence in the future growth of the business while rewarding shareholders for their ongoing support. This results in a pay-out ratio above historical guidelines of 60% of earnings.
The dividend will be paid to shareholders on the register on 28 February 2020, payable on 18 March 2020 if approved at the Annual General Meeting, which will be held on 5 March 2020. The shares will go ex-dividend on 27 February 2020.
Other financial highlights include:
Revenue up 0.9% to £162.0m (2018: £160.6m)
Product gross margin maintained at 62.7% (2018: 62.7%)
Statutory underlying profit before tax of £9.6m (2018: £11.3m)
Earnings per share 11.4p (2018: 19.0p)
Cash balance of £11.4m (2018: £15.7m) following £1.5m higher capex spend and £4m special dividend paid in the year
Companies mentioned