Rio Tinto have announced a 19% increase in their dividend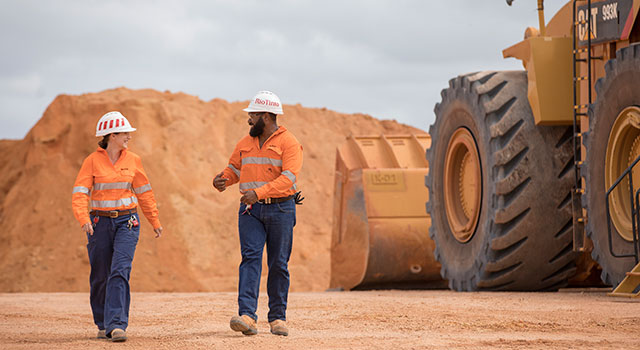 Rio Tinto has announced returns to shareholders of $3.5 billion including interim dividend of $2.5 billion and special dividend of $1.0 billion and a 151.1 dividend per share (US cent), a 19% increase from 127.0.
Other financial highlights include:
• Underlying EBITDA3 of $10.3 billion (excluding the contribution from the coking coal assets divested in 2018), was 19% above 2018 first half, with an EBITDA margin7 of 47%.
• Operating cash flow of $6.4 billion is presented net of $0.9 billion of tax paid in 2019 first half relating to the 2018 coking coal disposals.
• Free cash flow2 of $3.9 billion was 35% higher than 2018 first half.
• Cash returns of $3.5 billion announced today, comprising record interim ordinary dividend of $2.5 billion, equivalent to 151 US cents per share, and special dividend of $1.0 billion, equivalent to 61 US cents per share.
• $4.9 billion underlying earnings3, 12% higher due to a strong contribution from Iron Ore.
• Following our update on the Oyu Tolgoi underground project on 16 July 2019, we completed an impairment assessment and concluded that the changes to project cost and schedule led to an impairment charge, net of tax and non-controlling interests, of $0.8 billion. The impairment is reflected in net earnings of $4.1 billion9.
• Record 23% Return on Capital Employed6, a rise of four percentage points on 2018.
• Strong balance sheet with net debt5 of $4.9 billion, mainly reflects $7.8 billion of cash returns to shareholders paid in 2019 first half, partly offset by free cash flow.
Companies mentioned