Reckitt Benckiser increases its 2018 interim dividend by 6%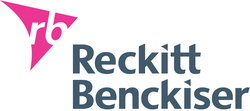 Reckitt Benckiser 2018 Interim results
Pro-forma growth in Q2 of +5%. Growth was volume led at +3%, with +2% from price / mix. IFCN grew by +9% on a pro-forma basis, driven by strong market growth and further operational improvements.
LFL growth in Q2 of +4%, with Health +3% and Hygiene Home +4%. Growth +3% volume, +1% price/mix, reflecting the lapping of the cyber-attack impact last year.
MJN integration into our Health Business Unit (BU) is on track. Strong top line growth combined with 2018 year-to-date synergies of £55m ($75m). We remain on track to achieve our increased synergies of $300m.
RB 2.0 progressing well. Management structure in place from January 2018. Work to complete all infrastructure changes by mid-2020 remains on track.
Adjusted operating margin was 23.6%. +50bps on a pro-forma basis and a decline of -30bps on a reported basis.
The Board declares an interim dividend of 70.5p per share (2017: 66.6p), an increase of +6%.
Full year net revenue target increased from +13-14% to +14-15% driven by IFCN growth exceeding expectations. No change in operating margin expectation.
Companies mentioned