Reckitt Benckiser increases its 2017 interim dividend by 14%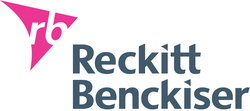 Highlights: Half Year

Significant progress on our portfolio transformation:
o Mead Johnson Nutrition (MJN) acquired on 15 June, earlier than expectations and integration progressing well.
o Food disposal announced. Proceeds to be used to reduce debt.
o RB base business on track in a challenging environment.
LFL net revenue decline of -1% (Q2: -2%) - in line with our announcement on 6 July. (specific issues: Scholl, Korea, GST and cyber-attack)
ENA (-3% LFL) and DvM (+3% LFL growth) - impacted by specific issues in challenging market conditions.
Health (-2% LFL) - continuing strong dynamics offset by specific issues. Hygiene (+1% LFL growth), Home (-3% LFL).
Adjusted operating margin expansion of +30bps to 23.7%, (ex MJN: +50bps to 23.9%).
Adjusted net income growth of +14% (-1% at constant rates); adjusted diluted EPS of 124.9p (+15%).
Adjusting items of £127m principally in respect of the MJN acquisition.
£318m provision in respect of Indivior / DoJ discussions taken within discontinued operations. Further details on p15, 26.
Reported net income increased by +61% (+34% constant); reported diluted EPS of 109.3p (+62%).
Strong free cash flow generation of £1,251m. Further details on p13.
Full year net revenue target adjusted to +2% (previously +3%) as previously announced. MJN net revenue target for H2 of -2% to flat.
The Board declares an interim dividend of 66.6p per share (2016: 58.2p), an increase of 14%.
Commenting on these results, Rakesh Kapoor, Chief Executive Officer, said:
"In the first half of the year, we have made significant progress on portfolio transformation and becoming a more focused consumer health and hygiene business, with both the acquisition of Mead Johnson Nutrition, and the agreed sale of our Food business.
We completed the acquisition of Mead Johnson Nutrition a quarter earlier than expected. Our integration team have done an excellent job in anticipating an earlier close such that we are now targeting accelerated phasing of our cost synergies. The strategic review of our Food division has been completed, culminating in the agreed sale of this high quality business.
From an operational perspective, as expected we had a tough first half, with challenging conditions exacerbated by a sophisticated cyber-attack. Notwithstanding this, the business remains strong and our earnings model intact. We saw broad-based growth across the majority of our consumer health brands. We continue to innovate strongly across our Hygiene segment with good success, and Home (ex-Korea) continues to perform in line with our expectations.
I expect the RB business to return to growth progressively over the second half of the year. As set out in our statement of 6 July, we are targeting full year net revenue +2% LFL growth** for the RB base business. I see this as a challenging target. We are experiencing tough market conditions, and we still have work to do on addressing the full implications of the recent cyber-attack. Operating margin continues to make satisfactory progress and we reiterate our medium-term target of moderate expansion.
Companies mentioned