Reckitt Benckiser increases its 2016 interim dividend by 16%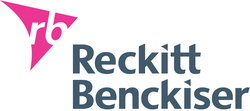 Highlights: Half Year (HY) unless otherwise stated
LFL net revenue growth +5% - broad-based by geography (ENA +3%, DvM +9%) and category (Health +8%, Hygiene +5%, Home +1%). The impact of FX plus net M&A is neutral. Total net revenue growth +5%.
Q2 LFL net revenue growth of +4%, including a 1% reduction from the impact of the South Korea "HS" issue.
Q2 LFL Health net revenue growth of +5% reflecting broad-based growth across the portfolio, offset by Scholl / Amopé decline.
Adjusted operating margin expansion of +180bps to 23.7%, driven by GM expansion, including Supercharge initiatives, offset by increased investment in BEI (+£39m at constant rates).
Adjusted net income growth of +14% (+12% constant); adjusted diluted EPS of 114.7p (+16%).
Exceptional charge of £300m due to HS issue. Further details on p21.
Reported net income decreased by -26% (-29% constant); reported diluted EPS of 73.4p (-25%).
Strong free cash flow generation of £939m. Further details on p10.
Full year net revenue target reaffirmed, at lower end of range. Adjusted operating margin targets increased.
The Board declares an interim dividend of 58.2p per share (2015: 50.3p), an increase of 16%.

Commenting on these results, Rakesh Kapoor, Chief Executive Officer, said:
"We have delivered a strong, HY performance with balanced and broad based growth across both markets, and categories, and delivered further margin expansion. These results reflect our continued focus on our power markets, power brands and our virtuous earnings model. Growth was underpinned by a combination of innovations, such as Dettol Gold and Durex Invisible, and penetration building initiatives, particularly in emerging markets.
Companies mentioned