Reckitt maintains its 2015 full year dividend at last years level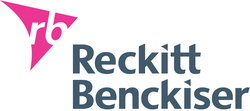 Highlights: Full Year
Total Net Revenue growth +5% (constant) and LFL Net Revenue growth of +6% - exceeding targets.
Broad-based, geographic growth - ENA1 performance LFL +5% and DvM1 performance LFL +9%.
High quality, Health & Hygiene led growth of LFL +8%.
Gross margin expansion +140bps to 59.1%, driven by mix, commodity costs and cost optimisation initiatives.
Continuing investment in brand equity. BEI +£48m (constant) -20bps to 12.7% of net revenue.
Adjusted operating margin up +210 bps to 26.8%.
Tax rate (excluding exceptionals) 20%. Reduced from ongoing 23% by the effect on deferred tax of future UK corporate tax rate reductions.
Adjusted Net Income +11% (+15% constant). Reported net income +5% (+8% constant).
Net debt - £1.6bn. Free cash flow circa 100% of net income.
The Board recommends a final dividend of 88.7 p per share (12% versus 2014). Total dividend for 2015 139p (2014: 139p).
Companies mentioned