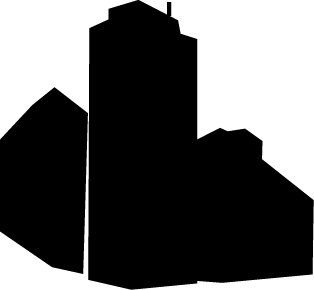 Record H1 profitability from strong summer performance
· Total revenue increased 15.0% to €836.4 million.
· Ticket revenues increased 11.6% to €544.6 million and ancillary income grew 21.9% to €291.8 million.
· Ancillary revenue per passenger increased 1.3% to €27.4 for the first half.
· Total unit revenue declined 1.7% to 4.64 euro cents per available seat kilometre (ASK) in H1.
· Reported (IFRS) net profit was €182.1 million, an increase of 15.2%.
· Underlying net profit was a record €205.9 million, an increase of 34.2%.
· Management's expectation of an underlying net profit for the year ending 31 March 2016 ("F16") in the range of €190 million to €200 million remains unchanged. This implies an underlying loss of between €6 million and €16 million in the second half ("H2") of F16, broadly in line with the H2 F15 loss of €7m.
Increasing our cost advantage
· Total unit costs fell by 5.1% to 3.46 euro cents per ASK in H1.
· Ex-fuel unit costs declined 1.0% to 2.19 euro cents. Fuel unit costs fell by 11.3% to 1.27 euro cents.
· Fleet expansion continues, with eight aircraft added during H1, increasing the fleet to 63 Airbus A320s.
· Average aircraft age of 3.8 years, one of the youngest fleets of any major European airline.
· Load factor increased 1.6 percentage points to 90.7 per cent in H1, one of the highest in the industry.
Building on our strong market position in Central and Eastern Europe
· Passengers carried increased 20.4% to 10.7 million consolidating Wizz Air's position as CEE's leading low cost carrier.
· Route network has continued to grow with the opening of two new bases and 38 new routes. Wizz Air now offers more than 390 routes to 39 countries from 22 bases.
· 110 A321 neo aircraft (plus purchase rights for an additional 90) order with Airbus finalised providing growth capacity until the end of 2024.
Enhancing our customer offering and experience
· Brand refresh launched in Q1 as Wizz Air embarks on its second decade of growth.
· Seamless roll-out of fully allocated seating on all services and yield management phase now underway.
· Wizz Discount Club membership now exceeds 650,000, year-on-year growth of 21%.
· Digital investments and new languages on wizzair.com ensure user friendly access and hassle free travel experience.
Strong balance sheet and cash flow
· Total cash at the end of September was €710 million of which €617 million is classified as free cash.
· Shareholders' equity reached €656 million, an increase of €328 million versus September 2014 and €196 million since March 2015.
· Adjusted net debt to EBITDAR declined to a ratio of 1.2 at the end of September 2015 from 2.0 a year earlier.