Direct Line increases its 2015 interim dividend by 4.5%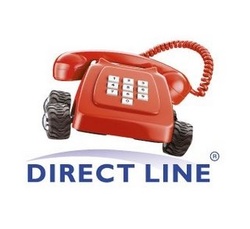 Financial highlights
| | |
| --- | --- |
| | Gross written premium from ongoing operations1 up 0.4% to £1,552.0 million (first half 2014: £1,546.0 million). Motor and Home own brand in-force policies broadly stable |
| | Operating profit from ongoing operations increased to £335.8 million for first half of 2015 (first half 2014: £235.7 million). Combined operating ratio2 from ongoing operations of 89.4% for the first half of 2015, an improvement of 6.7 percentage points |
| | Return on tangible equity3 of 21.2% for the first half of 2015 (first half 2014: 14.9%). Profit before tax for continuing operations1 increased to £315.0 million (first half 2014: £211.7 million) |
| | Results benefited from an absence of claims from major weather events and higher than expected reserve releases together with improved operating efficiency. Underlying trends remain broadly in line with prior expectations |
| | Interim dividend per share of 4.6 pence representing growth of 4.5% over 2014 interim dividend |
Strategic and operational highlights
| | |
| --- | --- |
| | Investment in brand differentiation through further enhancements to Direct Line proposition and improved Churchill positioning |
| | Improved customer retention rates and Net Promoter Scores in Personal Lines |
| | Reduced total cost base4 for ongoing operations by 7.6% in first half of 2015, while building on technical pricing and claims management initiatives |
| | Growth in eTrade and direct Commercial channels and continued momentum in telematics motor insurance in-force policies |
| | Sale of International division completed with substantially all of the net proceeds returned as a special interim dividend of 27.5 pence per share paid on 24 July 2015, following shareholder approval of an 11 for 12 share consolidation |
Paul Geddes, CEO of Direct Line Group, commented
"Our first half performance shows the benefits of the many improvements that we continue to make to our business. Customers have reacted positively to the refreshed propositions for Direct Line and Churchill, as well as better customer service. This has led to increased retention rates and, in particular for the Direct Line brand, improved Net Promoter Scores. Together, this has helped us to hold our gross written premium flat in competitive markets.
"At the same time, our efforts on efficiency have improved our expense ratio, while improvements in claims and pricing continue to support strong reserve releases from previous years and a good loss ratio so far this year. Action on our investment portfolio has contributed to improving our yield, despite the low interest rate environment.
"With the completion of the International disposal, we are now totally focused on UK general insurance, and our capital and reserves remain strong. We are busy improving our efficiency, propositions and technology to make insurance much easier and better value for our customers."
Companies mentioned