Reckitt Benckiser 2015 interim results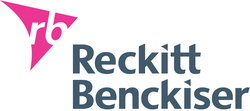 Highlights: Half Year (HY) unless otherwise stated
LFL net revenue growth +5% (Q2: +5%) broad-based by geography, consumer health and hygiene led, and aided by a favourable flu season. After the impact of FX and net M&A, total growth was +1%.
Gross margin +90bps to 57.6%, from positive mix, input cost tailwinds and Project Fuel.
Continued strong investment in brand equity (BEI) +30bps to 14.4% of net revenue.
Adjusted operating margin expansion of +160bps to 21.9%, driven by GM expansion and accelerated delivery of Supercharge initiatives.
Adjusted net income +7% (+9% constant); adjusted diluted EPS of 99.0p (+7%).
Reported net income +8% (+10% constant); reported diluted EPS of 97.5p (+8%).
Strong free cash flow generation of £756m, a conversion rate of >100% of net income.
Increased full year net revenue and adjusted operating margin targets.
In line with our 50% payout ratio policy, the Board declares an interim dividend of 50.3p per share (2014: 60p - prior to Indivior demerger).

Commenting on these results, Rakesh Kapoor, Chief Executive Officer, said:
"I am pleased with our first half results, they once again confirm that our strategic focus on consumer health and hygiene is delivering sustainable growth and outperformance. We continue to invest behind our innovations such as Scholl Express Pedi and Durex Real Feel in both developed and developing markets leading to broad-based growth across both areas.
Given our strong HY performance, and accelerated delivery of Project Supercharge savings, we now expect to exceed the targets we set at the beginning of the year. We are now targeting full year LFL net revenue growth of +4-5% and H2 moderate to "nice" adjusted operating margin expansion, following the +160bps achieved in H1."
Companies mentioned