Spirent Communications increases its 2014 full year dividend by 10%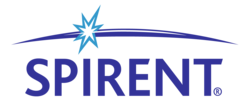 Financial highlights
Group revenue up 11% to $457.2 million (2013: $413.5 million), acquisitions contributed $18.6 million, with growth in all operating divisions and in all geographic regions.
Book to bill ratio 103 (2013: 105).
Group adjusted operating profit $46.0 million (2013: $50.1 million) after absorbing $24.4 million increased organic investment in product development, sales and marketing and support services.
Dividend up 10%. Final dividend proposed 2.21 cents per Ordinary Share, giving full year dividend of 3.89 cents per Ordinary Share.
Free cash flow $10.7 million (2013: $43.9 million) affected by high activity in December and investment in new improved leasehold facilities; cash closed at $99.8 million after acquisition consideration of $85.9 million and share buyback and dividends totalling $38.6 million.
Companies mentioned