Reckitt increases its 2014 full year dividend by 1%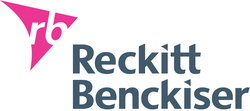 Highlights: Full Year
Total and LFL net revenue growth of +4% - in line with targets.
Strong ENA (Europe and North America) performance LFL +2% and significantly improved growth from RUMEA (Russia, Middle East and Africa) LFL +11%. LAPAC (Latin America and Asia Pacific) grew LFL +5%
High quality, Health & Hygiene led growth of +5%.
Strong gross margin expansion +100bps to 57.7%, driven by mix, pricing, and cost optimisation initiatives.
Increased investment in brand equity. BEI +£30m (constant) -10bps.
Strong (adjusted) operating profit growth of +11% (constant). Margins up +160bps to 24.7%.
Adjusted net income +4% (+14% constant): adjusted diluted EPS of 230.5p (+4%).
Net debt reduced by £0.6bn to £1.5bn (2013: £2.1bn). Free cash flow circa 100% of net income.
A further £500m, in addition to our existing c.£300m share buyback programme in 2015.
RB top-ranked company in UK, #7 overall in Global 100 index, one of the world's leading sustainability indices for global equity investors
The Board recommends a final dividend of 79p per share. Total dividend for 2014 139p (+1% versus 2013).
Companies mentioned