Alumasc increases 2014 final dividend by 12%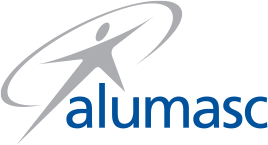 Highlights
Best profit performance for five years reflects underlying growth in revenues from Building Products at improved margins, offsetting non-repeat of prior year Kitimat and CESP project work; a halving of operating losses from Engineering Products; and lower interest costs due to a strong cash flow performance.
Building Products profit of £8.3m (2012/13: £8.4m) on revenue down 5% to £83.5m. Underlying revenues, excluding Kitimat and CESP projects, were 2% ahead, continuing the outperformance against the UK construction market over recent years. Strong performance from Rainwater & Drainage brands and Timloc. Roofing businesses returned to profit. Momentum is building in export markets for Solar Shading and Construction Products.
Engineering Products halved operatingloss to £0.2m on revenue up 5% to £31m. Alumasc Precision Components is now broadly EBITDA break-even but, in view of a tough trading environment with large OEM customers, recovery back to operating profit will take longer than anticipated. Dyson Diecastings had another record year with operating profits of over £1m, benefiting from a more diverse customer base in premium automotive and other industrial markets.
Net debt of £7.7m at the year end, was unchanged on 30 June 2013, despite reversal of payments in advance on construction contracts, reflecting strong operating cash flows. Average net debt for the year was the lowest since 2007.
Proposed final dividend of 2.8p, an increase of 12%, with the Board confirming its previous intention of growing future dividends in line with earnings.
Paul Hooper, Chief Executive, commented:
"…with the strength of Alumasc's niche market positions and management teams, and with our ongoing investment in innovation, new product development and increasing export sales opportunities, Alumasc is well positioned to further grow its building products activities and improve shareholder value from its Engineering Products division."
Companies mentioned