Spirent increases 2013 full year dividend by 10%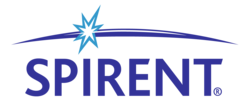 Financial highlights
Group revenue of $413.5 million (2012: $472.4 million); with a sequential improvement of 17% in the second half-year compared with the first half of 2013.
Book to bill ratio was 105 (2012: 97) reflecting the improving market dynamics in the second half of 2013 and Spirent's key product launches.
Group adjusted operating profit of $50.1 million (2012: $118.3 million) on lower revenue and after increased investment in product development and sales and marketing of $19.3 million compared to the prior year.
Dividend increased by 10%. Final dividend proposed of 2.01 cents per Ordinary Share, giving a full year dividend of 3.54 cents per Ordinary Share.
Free cash flow of $43.9 million (2012: $84.0 million); cash closed at $216.2 million after share buyback and dividends totalling $76.9 million.
Operational and strategic highlights
There were strong headwinds in certain market segments and geographies exacerbated by historical under investment in certain parts of the business given the significant changes in the industry:
Intense competition in the data center market and spending shifting to virtual and cloud based services.
Wireless device vendors experienced lower profitability and a lull in new technology and service launches.
Adverse macro-economic conditions in Europe coupled with spending caution by Chinese customers earlier in the year.
In spite of these challenges there were areas of progress:
Structural reorganisation of the Group into business units to create maximum focus on meeting customers' changing needs as reported in January 2014.
Service providers increased infrastructure spending on high density core routers and 100G Ethernet.
Spirent introduced a family of next-generation high speed Ethernet test solutions, incorporating market leading realism and scale, to address increasing complexity and the explosion of data traffic in service provider and data center networks.
Launched Avalanche NEXT, a powerful, easy-to-use solution that tests the performance, scalability and security of application-aware network infrastructures with positive feedback from customers.
Underscored our industry leadership in GNSS testing with the first commercially available support for the Chinese BeiDou satellite navigation system.
Post balance sheet events
Acquisition of the business of DAX Technologies Corp. ("DAX") for a cash consideration of $37.0 million announced on 18 February 2014. DAX is a leading provider of customer experience management solutions and will be reported within our Service Assurance division.
Completion of the acquisition of a majority stake of 58% in Testing Technologies IST GmbH for a cash consideration of Euro 2.0 million on 20 February 2014. The company, based in Berlin, Germany, develops and markets standardised and customer-specific software-based testing tools which support the development of mission-critical products and workflow steps. Further information on this acquisition is provided in the Group financial performance section in this press release.
Outlook
The disruption and structural changes experienced in our markets in the first half of 2013 stabilised during the second half-year. The reorganisation of the Group in the fourth quarter of 2013 has released creativity and energy, which is driving a dynamic change in the responsiveness and agility of our businesses. We continue to see opportunities arising through infrastructure investment in the wireless networks worldwide and in the development and rollout of virtual and cloud based services.
In 2014, we anticipate that Spirent's revenue will be linked to recovery in China, growth in the Americas and expected stability in the European market and we look to achieve high single digit organic growth.
This year the Group intends to make an additional investment of around $33.0 million in future growth, in particular through a 15 per cent increase in product development, extending the sales channel to break into new areas, expanding Spirent's capabilities in the core markets that it serves and by entering new markets including automotive and enterprise. Whilst there continue to be near term uncertainties, activity levels at the beginning of 2014 are in line with our expectations. The Board remain confident that progress will be achieved and that the Group will benefit from the investment to create long term strategic value.
Eric Hutchinson, Chief Executive Officer, commented:
"The key objectives in 2014 are to enable agile decision making to unleash the creativity and innovation of Spirent's expert and talented people. We are harnessing this to make us more effective in delivering expert solutions that are easy to use by customers to manage and deploy their complex systems, enabling the Group to return to growth and create long term shareholder value."
Companies mentioned