Reckitt Benckiser increases 2013 full year dividend by 2%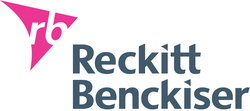 Highlights: Full Year
Total growth (ex RBP, constant) of +7% – exceeding targets. Acquisitions outperforming initial growth expectations on the back of rapid integration and synergy delivery.
Net revenue LFL +5% growth (ex RBP) – sustained strong performance from ENA (Europe and North America) and LAPAC (Latin America and Asia Pacific). RUMEA (Russia, Middle East and Africa) LFL growth +5%.
High quality, Health & Hygiene led growth; Durex, Mucinex, Strepsils, Dettol, Lysol, Harpic and Finish particularly strong, offsetting planned streamlining of portfolio brands.
Significant gross margin expansion of +150bps to 59.4%, driven by mix, pricing, cost optimization initiatives and Private Label discontinuation.
Continued increased investment in sustainable growth. +£100m BEI (+30bps) - ex RBP.
Operating profit (ex RBP)** adjusted +7% (constant). Margins up +20bps to 23.6% – exceeding targets.
Adjusted net income +2% (+2% constant): adjusted diluted EPS of 269.8p (+2%).
Net working capital improvement of £163m to minus £863m – better receivables and inventory.
Net debt reduced by £0.3bn to £2.1bn (2012: £2.4bn). Free cash flow > 100% of net income.
The Board recommends a final dividend of 77p per share bringing the total dividend for 2013 to 137p (+2% versus 2012).
RB Pharmaceuticals (RBP) – Net revenue -8% (constant), ahead of expectations as US Film share maintained; strategic review underway.
Highlights: Q4
Q4 net revenue LFL growth +4% (ex RBP) reflecting continued strong performance from Health/Hygiene Powerbrands in challenging market conditions.
Q4 total growth + 7% (ex RBP, constant), reflecting excellent performance from Schiff and a strong start with BMS in LATAM.
H2 operating margin (ex RBP) +70bps, driven by gross margin expansion.

Commenting on these results, Rakesh Kapoor, Chief Executive Officer, said:

"Our strategy for growth and outperformance through driving Health and Hygiene Powerbrands together with our focus on 16 Powermarkets is delivering results. We are pleased with the continued strength of our ENA – Europe and North America performance. And while emerging markets continue to slow, we delivered very strong results in India and China.

We continue to invest in our business to drive sustainable value creation. In 2013, we invested an incremental £100m behind building our brands. We also made substantial investments in building capabilities to compete and win in consumer health and emerging markets.

We made excellent progress with our acquired businesses. The effective integration of Schiff, BMS and Guilong, once again reinforces RB's proven strengths in acquiring high quality businesses and delivering superior shareholder value. I am especially pleased with our performance on Schiff brands. Our decision to roll out MegaRed in 20 markets in 2014 is a reflection of our confidence in the future potential of this category.

For our pharmaceutical business, RBP, the advantages of our Suboxone film are widely recognised by patients and physicians, and this gives our product strength as it faces branded challenge and generic price challenge. Our film share in the US exited the year at 68%, which is an exceptional result. As announced in October, the strategic review of RBP is underway. We will provide an update during the course of 2014.

Market conditions are more challenging now than at the beginning of last year, particularly in some emerging markets. However, we have confidence that our pipeline of innovations, Powerbrand roll-outs and brand investments will deliver another year of high quality growth. Accordingly, we are targeting net revenue growth of 4-5%1 and flat to moderate operating margin expansion. Both targets exclude RBP."
Companies mentioned