Restaurant Group increases 2013 interim dividend by 17%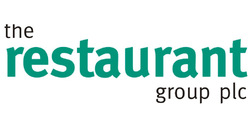 The Restaurant Group plc operates over 400 restaurants and pub restaurants throughout the UK. Its principal trading brands are Frankie & Benny's, Chiquito and Garfunkel's. In addition it operates a Pub restaurant business and a Concessions business which trades principally at major UK airports.
Excellent performance across the whole business:
- Total revenue increased 11.5% to £280m (2012: £252m)
- Like-for-like sales increased by 5%
- EBITDA increased by 13% to £46.9m (2012: £41.7m)
- Profit before tax increased by 15% to £30.0m (2012: £26.1m)
- EPS rose 16% to 11.2p (2012: 9.6p)
TRG is strongly cash generative; operating cash flow up 22% at £47.1m (2012: £38.5m)
Net debt further reduced to £27.1m (2012: £38.4m)
Interim dividend increased by 17% to 5.25p per share (2012: 4.5p)
Continuing new site development
- Seven new sites opened in the first half year
- A further four new sites opened to date in the second half year
- 30-35 new sites for 2013 as a whole
Current trading strong, with year to date like-for-like sales growth for the 34 weeks to 25 August 2013 at 4.25%
The Board is confident of another year of continued good progress in 2013
Andrew Page, Chief Executive of The Restaurant Group plc commented as follows:
"This is another strong performance from The Restaurant Group, with an 11.5% increase in revenues and a 16% increase in earnings. All of our brands grew like-for-like sales and profits, with the Group's margins nicely ahead of the prior year. Free cash flow was also significantly higher, being 30% ahead of the prior year and net debt reduced by more than £11m to £27m.
"We opened seven new restaurants in the first half, have opened a further four since the half year and expect to open between 30 and 35 new restaurants during 2013. Our new restaurants are trading ahead of expectations, are on track to deliver high returns and the forward pipeline of new sites to 2015 and beyond is the best we've seen for many years and the quality is first class.
"As always, our team has worked extremely hard to deliver these results; we are fortunate to have such a professional and dedicated team at TRG whose efforts are now focused on ensuring that we maintain this strong momentum going forward. After eight months, our like-for-like sales are 4.25% ahead of last year, with August's like-for-like sales coming in ahead of the year to date run rate and, notwithstanding the fact that we enjoyed a very strong final quarter last year, we are confident of delivering another year of further profitable progress."
Companies mentioned