Investors chronicle dividend of the week 15/07/2013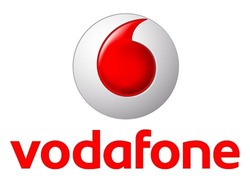 This week we are going to widen our net further and look at large Capitalisation stocks globally. Our initial criterion is for a market capitalisation greater than 10 billion (pounds, euros or dollars) This throws up literally hundreds of companies so we tighten our criteria and set a minimum yield of 5%, which leaves us with 56 companies globally. Further tightening to include only companies that are forecast to increase their dividend in the coming year reduces our list to 44 stocks and then setting a CADI of >5 and we are left with 13 stocks. Every European stock in the list of 44 (16 of them) was eliminated. This should give readers an idea of how European companies view dividends. We will look at European stocks in a separate dividend of the week in the future because there are some very substantial yields to be found in Europe. There is also the tricky issue of withholding taxes that will need to be addressed.
So we are now down to a list of eight UK and five US stocks. The UK stocks include SSE, AstraZeneca, Imperial Tobacco, BHP Billiton, Vodafone, GlaxoSmithKline, BAE Systems and British American Tobacco. From the US, where yields are much lower generally we have Southern Company, Intel, Williams companies, AT&T and finally Lockheed Martin.
As always we will have a look at Dividend cover. The higher the cover, the safer the dividend pay-out is the general rule and this week the selection is for dividend cover of more than 1. This eliminates Williams companies.
Next, we will conduct some head to heads to whittle down our list.
SSE v Southern company-SSE has the higher yield, higher cover and a bigger dividend increase is forecast. GlaxoSmithKline v AstraZeneca, also similar businesses; although Glaxo is increasingly moving away from pure Pharmaceuticals and into more consumer oriented areas. If you go back 20 years, this would have seen GlaxoSmithKline de-rated; in the modern era it has been re-rated. Both companies throw off a lot of cash but Astra has the higher yield and higher cover and the GlaxoSmithKline share price has risen a long way in recent times. AstraZeneca look better value.
Imperial Tobacco v British American Tobacco. Imperial wins this battle easily in my view being on a lower P/E with a higher yield and higher cover and is due to go ex-dividend for its interim shortly. Vodafone gets the nod over AT&T with its lower P/E, higher yield and higher dividend cover and to some extent 'special situation' status with the Verizon wireless situation.
BAE systems and Lockheed Martin are difficult to separate, but the fact is that we do not like either of them. They are both trading at multi year highs and are in a difficult industry right now.
BHP Billiton is eliminated as the mining sector is under severe pressure at the moment. It is our intention to produce an article on the global mining sector in the near future.
Intel survives as it does not have a head to head. This brings our list down to 5 stocks:
SSE, Astra Zeneca, Imperial Tobacco, Vodafone and Intel; Looking at the fundamentals we have:
| | | | |
| --- | --- | --- | --- |
| Company | Forward P/E Ratio | Dividend Cover | Annualised yield |
| SSE | 13.6 | 1.4 | 9.01% |
| Astra Zeneca | 9.7 | 2.0 | 7.23% |
| Imperial Tobacco | 10.9 | 1.9 | 6.84% |
| Vodafone | 12.0 | 1.6 | 5.27% |
| Intel | 12.5 | 2.4 | 5.32% |
SSE are eliminated because we covered them in a recent dividend of the week. Note that they go ex on 31st July. AstraZeneca have half yearly results on 1st August and we are expecting a small increase in the interim dividend to 60p. They have had a tough time over the past few years as drugs have lost patent protection and have recently been acquiring pipeline by buying companies. A return to growth would cause a re-rating of the stock, but it does not look like happening any time soon. We eliminate AstraZeneca for now.
Let's have a look at the dividends paid by each of the remaining companies over the past 6/7 years:
Imperial Tobacco
| | | |
| --- | --- | --- |
| Year | Dividend in Pence | % Growth |
| 2006 | 53.9 | |
| 2007 | 60.4 | 21.3% |
| 2008 | 63.1 | 19.9% |
| 2009 | 73 | 9.5% |
| 2010 | 84.3 | 18.4% |
| 2011 | 95.1 | 11% |
| 2012 | 105.6 | 19.8% |
Vodafone
| | | |
| --- | --- | --- |
| Year | Dividend in Pence | % Growth |
| 2006 | 6.07p | |
| 2007 | 6.76p | 11.4% |
| 2008 | 7.51p | 11.1% |
| 2009 | 7.77p | 3.5% |
| 2010 | 8.31p | 6.9% |
| 2011 | 8.9p | 7.1% |
| 2012 | 9.52p | 7.0% |
| 2013 | 10.19p | 7.0% |
Intel
| | | |
| --- | --- | --- |
| Year | Dividend in Pence | % Growth |
| 2006 | 40c | |
| 2007 | 45c | 12.5% |
| 2008 | 54.75c | 21.7% |
| 2009 | 56c | 2.3% |
| 2010 | 63c | 12.5% |
| 2011 | 78.2c | 24.2% |
| 2012 | 87c | 11.2% |
Imperial Tobacco is probably the safest in terms of the predictability of the dividends and analysts are currently pencilling in around about 10% growth in the dividend this year. This has already been met at the interim stage with an 11.1% increase. Their recent price history shows a high of 2545p and they currently trade at 2250p, only 11p above their 52 week low of 2239p.
Vodafone is an interesting company at the moment and for investors there is plenty to worry about. The latest numbers from the company were pretty dire as they struggle in Southern Europe. However, they have a very strong franchise and a powerful position in emerging markets such as Africa and India. There is talk about the sale of their 45% stake in Verizon Wireless. A valuation gap exists between the two owners. Vodafone are looking for $130 billion and Verizon want to pay $100 billion according to reports. If we split the difference and assume it is worth $115 billion, which is £76 billion at current exchange rates. This, with a current market cap of £93.7 billion. One question seems to be about how much tax they will have to pay on the proceeds of any sale. The recent final results presentation brought about a change in dividend policy which previously promised increases of 7% each year. The current policy is to 'at least maintain the dividend at current levels'
Intel is the first overseas stock that we have covered in dividend of the week. It has the best track record of the three when increasing its dividend in recent times and is currently trading in the middle of its 52 week trading range at 2390 cents. The big question is how it can manage to participate in the rise of the mobile space. One answer is to be in the servers that will be needed to facilitate the cloud, but for it to regain its stock market darling status; investors will want to see evidence of its chips competing in the mobile space.
If you are bearish, Imperial is probably the safe bet with its rock solid steady growth. Intel has the resources to compete, but is it agile enough in today's fast moving markets? They are spending big to achieve their goals, but on a P/E of 12, the market is unconvinced that they will reach them. Vodafone may conclude that the U.S. mobile market is becoming saturated and accept a lower valuation from Verizon and focus on the fast growing markets of India and Africa. This would release a huge amount of value to pursue a potentially new strategy that may be emerging with the Kabel takeover. For this reason, Vodafone is our dividend of the week. No dividend of the week feature can avoid Vodafone for long and whilst it would have been better to have covered it in the Optimiser 'sweet spot' (this is when the next three dividends are Final, interim, Final), we feel that recent corporate activity in bidding for Kabel Deutschland and recent speculation over the Verizon shareholding, makes it a good time to highlight Vodafone.
We are estimating the next three dividends to be 3.35p, 7.0p and 3.45p. They are at 193.8p at Fridays close. At 193.8p, this will generate a return of 5.27% annualised over a 16 month period.
Vodafone yield calculation:
3.35 + 7.0 + 3.45 = 13.8p between now and 19/11/2014 (approximate ex-dividend date of the third dividend)
Ergo 13.8p / 193.8 = 7.12% 7.12% annualised = (7.12x365) / 493* = 5.27%
*Number of days until theoretical ex-dividend of the third dividend.
Note that if the dividend forecasts are correct, the actual yield (which DividendMax calls the 'Optimized yield) is affected by two factors; the share price and the proximity to ex-dividend dates. DividendMax performs these calculations daily against hundreds of stocks in the U.K. and overseas producing new lists every day as prices change, dividends change and ex-dividend dates approach.
Companies mentioned
This article was originally acceessible only to DividendMax members and is now publicly available.