Investors chronicle dividend of the week 01/07/2013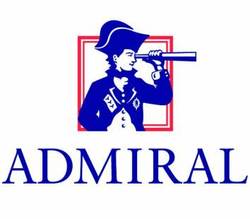 DividendMax uses a unique new tool to evaluate the FTSE 100 dividend payers. The initial criterion is for an annualised yield of over 6%. This throws up 10 stocks including Resolution, Evraz, SSE, Admiral, AstraZeneca, Royal Dutch shell, British Land, Imperial, BP and Polymetal International. It is easy to immediately eliminate Evraz and Polymetal International as the earnings of mining stocks are under severe pressure and dividends cannot be considered safe.
Next, it is necessary to consider the safety of the dividend and take a look at dividend cover. All of these stocks have cover greater than one, so that is reasonable. The higher the cover, the safer the dividend pay-out is the general rule, but this does not always apply as some companies have incredibly stable cash flows and can maintain strong dividend pay-out's with low dividend cover.
Next, we look at the dividend track record as this will allow us to establish the mind-set of the company where dividends are concerned, so we look at consecutive annual dividend increases and are looking for at least 5 years of track record. This brings our list down to 4 stocks:
SSE, Admiral, Imperial Tobacco and AstraZeneca
Looking at the expected future dividends SSE and Admiral are yielding considerably more than Imperial Tobacco or Astra Zeneca so the focus will be on those two stocks.
SSE profess on their website to be 'obsessed with dividends' and there is some merit in this. They have increased their dividend in real terms every year since they floated on the stock market. Further increases can be expected.
Admiral does not claim to be obsessed with dividends, but they certainly know how to pay them and grow them.
Let's have a look at the dividends paid by each company over the past 6 years:
Admiral
| | | |
| --- | --- | --- |
| Year | Dividend in Pence | % Growth |
| 2006 | 36.1 | |
| 2007 | 43.8 | 21.3% |
| 2008 | 52.5 | 19.9% |
| 2009 | 57.5 | 9.5% |
| 2010 | 68.1 | 18.4% |
| 2011 | 75.6 | 11% |
| 2012 | 90.6 | 19.8% |
SSE
| | | |
| --- | --- | --- |
| Year | Dividend in Pence | % Growth |
| 2006 | 46.5 | |
| 2007 | 55 | 18.3% |
| 2008 | 60.5 | 10% |
| 2009 | 66 | 9.1% |
| 2010 | 70 | 6.1% |
| 2011 | 75 | 6.8% |
| 2012 | 80.1 | 5.1% |
SSE have declared their 2013 final dividend at 59p and will go ex-dividend on 31st July 2013. At the current share price, following the recent market correction that looks like a good return.
However, looking at the recent dividend history, Admiral wins the battle hands down, but what of the future? You can be pretty sure that SSE will continue to increase their dividends in the region of 5-7% per annum.
Admiral is a company that has a really good track record of growth and will be beneficiaries of the current desire to curb the compensation culture in the U.K motor market. It is noticeable that they have recently brought in-house two law firms by means of joint venture to help with this process. Obviously if this succeeds we all hope it will lead to lower premiums and not just go to the bottom line of companies like Admiral. On Thursday 25th April, they released an Interim Management Statement detailing the first quarter of 2013 in which sales were down, but Admiral focus on margins not sales.
They tend to pay similar dividends at both the half year and the full year stage. Last year the full year dividend increased by 19.8% which was much higher than analysts were forecasting. This year, the average of analysts' forecasts is for the dividend to be flat. I think they will do better than that as they have done in previous years and will manage another increase. The 6500 staff were motivated by £3000 of free shares via the employee share scheme last year.
We are estimating the next three dividends to be 47.2p, 47.8p and 48.5p. They are at 1327p at Fridays close with a year's high of 1374p. At 1327p, this will generate a return of 8.90% annualised over a 15 month period. Their interim results are on the 19th August 2013.
SSE have fallen from a recent high of 1676p to 1523p. They have already declared their final dividend at 59 pence per share going ex-dividend on 31st July. SSE has increased its dividend in real terms every year since it listed on the stock exchange. According to their website, it is just one of 5 FTSE 100 companies to have delivered real dividend growth each year since 1999. Real dividend growth refers to dividend growth over and above the rate of inflation. In any event, the impact of real dividend growth also highlights the impact of dividends on total shareholder returns, where again, according to their website they rank 10th in the FTSE 100 among continuing FTSE 100 companies.
It is undoubtedly a close call between the two, but for the stronger track record, well-motivated staff, the international growth prospects and the fact that people have to be insured to drive, making them resilient in hard times, Admiral looks like a good strong competitive business and is Dividend of the week.
Admiral yield calculation;
47.2 + 47.8 + 48.5 = 143.5p between now and 17/9/2014 (approx. ex-dividend date of the third dividend)
Ergo 143.5 / 1327 = 10.81% 10.81% annualised = (10.81x365) / 443 = 8.9%
Note that if the dividend forecasts are correct, the actual yield (which DividendMax calls the 'Optimized yield) is affected by two factors; the share price and the proximity to ex-dividend dates. DividendMax performs these calculations daily against hundreds of stocks in the U.K. and overseas producing new lists every day as prices change, dividends change and ex-dividend dates approach.
Companies mentioned
This article was originally acceessible only to DividendMax members and is now publicly available.