Spirent communications increases 2012 final dividend by 15%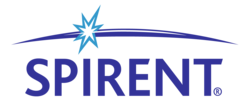 SPIRENT COMMUNICATIONS PLC
PRELIMINARY RESULTS FOR THE YEAR ENDED 31 DECEMBER 2012
London, UK - 28 February 2013: Spirent Communications plc ("Spirent", the "Company" or the "Group") (LSE: SPT), a leading communications technology company, today announces its preliminary results for the financial year ended 31 December 2012.
On 1 November 2012 the Group disposed of its Systems division; this is reported as a discontinued operation in these results. All numbers provided below are for continuing operations unless otherwise stated.
Results summary - Continuing operations
| | | | |
| --- | --- | --- | --- |
| $ million | 2012 | 2011 | Change (%) |
| | | | |
| Reported | | | |
| Revenue | 472.4 | 470.5 | - |
| Operating profit | 109.2 | 113.0 | (3) |
| Profit before tax | 110.7 | 114.3 | (3) |
| Basic earnings per share (cents) | 12.46 | 13.17 | (5) |
| Total dividend per share (cents) | 3.22 | 2.93 | 10 |
| Free cash flow | 84.0 | 69.3 | 21 |
| Adjusted | | | |
| Operating profit | 119.4 | 116.9 | 2 |
| Adjusted basic earnings per share (cents) | 13.38 | 12.92 | 4 |
| | | | |
| | | | |
Notes
1 Dividends are determined in US dollars and paid in sterling at the exchange rate prevailing when the dividend is proposed. The final dividend proposed for 2012 of 1.83 cents per Ordinary Share is equivalent to 1.21 pence per Ordinary Share.
2 Operating cash flow after tax, net interest and net capital expenditure.
3 Adjusted operating profit is before charging exceptional items, acquisition related costs, acquired intangible asset amortisation and share-based payment.
4 Adjusted basic earnings per share is based on adjusted earnings as set out in note 8 of Notes to the preliminary consolidated financial statements.
Financial highlights
Group revenue flat at $472.4 million (2011: $470.5 million) impacted by Service Assurance down 29%.
Book to bill ratio was 97 (2011: 103) reflecting the weaker macro-economic environment, particularly in the second half-year.
Group adjusted operating margin was maintained at 25% after increased investment in product development.
Performance Analysis revenue up 4% with strong growth in 4G/LTE wireless, data center and high speed Ethernet, largely offset by a decline of 26% in positioning test.
Dividend increased by 10%. Final dividend proposed of 1.83 cents per Ordinary Share, giving a full year dividend of 3.22 cents per Ordinary Share.
Strong free cash flow of $84.0 million (2011: $69.3 million); cash closed at $248.6 million.
Operational and Strategic highlights
Significant strategic progress was made in 2012, through the introduction of new test solutions and the acquisition of Mu Dynamics, Inc. ("Mu") and Metrico Wireless, Inc. ("Metrico") taking Spirent into adjacent growth markets.
Demand was driven by:
- Expansion in data center scale for cloud computing and mobile broadband;
- Migration of Ethernet technologies to higher speeds;
- Application security needs resulting from mobility and growth in applications;
- 4G/LTE technology and services such as video and voice over LTE ("VoLTE");
- Need for integrated infrastructure test automation to address time to market pressures.
Acquired Mu for cash of $39.8 million in April 2012. Mu offers market leading expertise in cyber security. Mu's software has been integrated within Spirent TestCenterTM, resulting in the most comprehensive solution available to test application-aware networks and security.
Acquired Metrico for cash of $52.2 million in September 2012. Combining Metrico's live network with Spirent's lab-based mobile device test expertise has resulted in an unparalleled end-to-end test portfolio.
Expanded our wireless test capabilities for the deployment of 4G/LTE networks, devices and services into the mobile device R&D market.
Further test capabilities developed to serve growth in location based services and global navigation satellite systems beyond GPS.
New solution developed that is practical, easy to use and cost effective for enterprises to rapidly deploy network services.
Disposal of the Systems division for a cash consideration of $63.2 million completed.
Outlook
The difficult economic conditions that characterised market dynamics in the second half of 2012 are unlikely to change markedly during the first half of 2013, although there are some signs that confidence is returning with a few major service providers increasing capital spending plans for the year ahead. The rapid pace of innovation in mobile and data technologies continues.
In 2013 Spirent's revenue will be driven by macro demand in the Group's major regions, on-going industry trends, the full year effect of revenues from acquired businesses, and revenues attributable to new product introductions.
The Group is increasing its organic investment for future growth, in particular focusing on expanding Spirent's position in the 4G/LTE market and entering into new served markets. For 2013 as a whole, we anticipate modest revenue growth. Given the current trading conditions and a lower order book at the start of the year, the performance in the first quarter will be lower compared to the strong period last year. The Board remains confident that the Group is well placed to capitalise on significant medium and longer term opportunities.
Companies mentioned