Gartner, Inc.

(

IT

)

Gartner, Inc., incorporated on June 1, 1990, is an information technology research and advisory company. The Company works with clients to research, analyze and interpret the business of information technology (IT), supply chain and marketing within the context of their individual roles. The Company operates through three segments: Research, Consulting and Events. Research segment consists of subscription-based research products, access to research inquiry, peer networking services and membership programs. Consulting segment consists of consulting, measurement engagements and strategic advisory services. Events segment consists of various symposia, conferences and exhibitions.

Research

The Company's Research segment provides objective and insight on technology, supply chain and digital marketing initiatives for chief information officers (CIOs) and other IT professionals, supply chain professionals, marketing and other business professionals, as well as technology companies, professional services companies and the institutional investment community. It provides insight through reports, briefings, tools, access to its analysts, peer networking services and membership programs that enable its clients to make decisions about their IT, supply chain and digital marketing initiatives. The Company's research analysts provide analysis on various aspects of technology, including hardware; software and systems; services; IT management; market data and forecasts, and vertical-industry issues. Its research content, presented in the form of reports, briefings, updates and related tools, is delivered directly to the client's desktop through its Website and/or product-specific portals.

Consulting

The Company's Consulting segment provides customized solutions to client needs through on-site, day-to-day support, as well as tools for measuring and managing IT performance. The Company's consultants provide fact-based consulting services to help clients use and manage IT to optimize business performance. It provides solutions to CIOs and other IT executives, and to those professionals responsible for IT applications, enterprise architecture, go-to-market strategies, infrastructure and operations, program and portfolio management, and sourcing and vendor relationships. It also provides targeted consulting services to professionals in specific industries. It provides solutions for IT cost optimization, technology upgrading and IT sourcing optimization initiatives.

Events

The Company's Events segment provides IT, supply chain, marketing and other business professionals the opportunity to attend various symposia, conferences and exhibitions to learn, contribute and network with their peers. The Company's events offer relevant and actionable technology sessions. Its sessions are augmented with technology showcases, peer exchanges, analyst one-on-one meetings, workshops and keynotes. It also provides attendees with an opportunity to interact with business executives from technology companies. Gartner Summit events focus on specific topics or roles, providing IT professionals with the insight, solutions and peer networking opportunities. Its Catalyst conferences are events for front-line IT technical professionals and architects. Its Supply Chain and Digital Marketing conferences are the gatherings for senior supply chain and marketing professionals.
Fundamentals
🇺🇸

United States

$159.68 today's close
90m

$14.4bn

0
Optimized Dividends
52 Week High

0.0%

08 December 2019

52 Week Low

0.0%

08 December 2019

Next Ex-Div-Date Countdown
Annual Dividends
Year
Amount
Change
2006
0.0c
2007
0.0c
0%
2008
0.0c
0%
2009
0.0c
0%
2010
0.0c
0%
2011
0.0c
0%
2012
0.0c
0%
2013
0.0c
0%
2014
0.0c
0%
2015
0.0c
0%
2016
0.0c
0%
2017
0.0c
0%
2018
0.0c
0%
2019
Login required
Dividends
| Ex-Div Date | Pay Date | Year | Type | Frequency | Status | Amount |
| --- | --- | --- | --- | --- | --- | --- |
Gartner, Inc. optimized dividend - 12 month history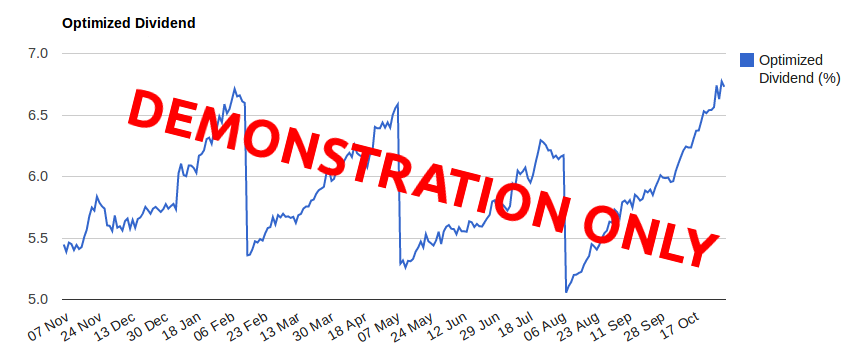 Gartner, Inc. share price - 12 month history
You're currently viewing outdated and/or artificial data.
Try the real thing now:
You're in Demo Mode
You currently don't have access this feature, however you can preview the functionality.
This is a fully-functional demo intended to showcase the usefulness of this product using old data.
By proceeding you acknowledge that shown here is old data for demonstration purposes only.
Get the real data
To immediately activate your free account and see the live data you can log in with Facebook or LinkedIn: